Big trouble for actor Moshe Ndiki as Musa Khawula runs to the police
Big trouble for actor Moshe Ndiki as Musa Khawula runs to the police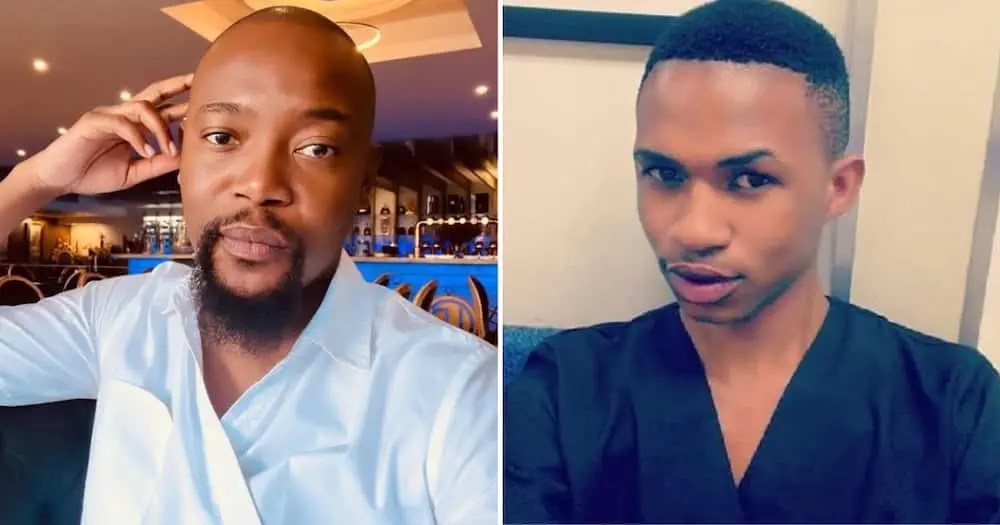 Over the weekend things got heated at White Lounge in Sunning hill North of Johannesburg where gossip blogger and entertainment commentator Musa Khawula got into a brawl with actor Moshe Ndiki.
In a video that has been circulating on social media, the two are seen fighting, and guards quickly rushing to break off the fight.
Threatening to open a case against Moshe Ndiki, Musa started a petition to have him removed from Gomora.
Later yesterday he shared an SMS screenshot showing he actually ended up opening a case against the actor, check:
hi babes @MosheNdiki see you soon, pic.twitter.com/OBWEwX1DJl

— Musa Khawula (@MusaKhawula) August 22, 2022
Musa Khawula became popular for his no-filter reporting on celebrity gossip and even makes startling allegations against these personalities.
A lot of people on social media, including celebrities were not surprised to hear that Khawula was confronted as his reporting has threatened many people's livelihoods.
Musa was out and about with his friends and as always, he shares his location on Twitter. He shared videos of him partying but hours later, he got into a fight with Moshe.
"Maybe you shouldn't sleep because we have a space as soon as I'm done opening an assault case against talentless Moshe Ndiki who couldn't keep his husband and resolved to be a dog daddy. Chat soon," he tweeted.
Musa Khawula then went on Twitter spaces where he said he would have a field day with the actor had the security guards not been present.
"No, bring that sht to me and then we can fight. My friend, he needs to go and get initiated shame. Anyway, I got some sht to do like opening some cases against some people.
"I just want a location and I want it right now, I won't be scared of him even if it's next week. Even if it's today, or 5 AM I'm going to wake up and I'm going to fight that b*tch. Carry on with your clout but know that I'm not scared of you. The only time you going to attack me again is when you hit me when I am not expecting it."
He then admitted to taking a few punches but if he punches someone, they will bleed.
Khawula then continued to boast about making Moshe bleed.
In a tweet from last night, Musa shared an SMS he received from what appears to be the South African police services, confirming that a case had been opened. He tagged Moshe Ndiki in the tweet.