Big Brother's Thato and Gash1 are now married
Big Brother's Thato and Gash1 are now married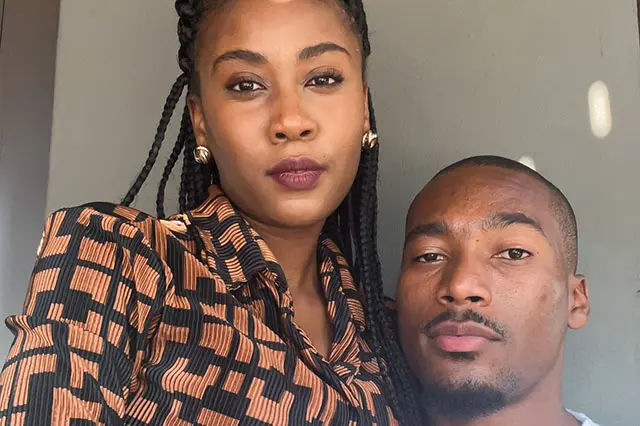 Former Big Brother Mzansi contestants, Thato Immaculate and Gash1, have taken to social media to announce that they got married recently.
The couple hinted at the news on their shared YouTube channel.
According to Daily Sun, they also confirmed to People's Paper that they were now husband and wife.
Since then, the two have referred to each other as husband and wife on their respective social media pages.
According to Zalebs, Thato said she would not say much.
"All I can reveal is that the two families have come together. And yes, I am Thato Mthombeni.
"Becoming a Mrs. takes time. There are processes. It's a journey and we've taken the first step. For now, I'll be using my two names, Thato Immaculate. In fact, I've been using those names and not my surname on social media because I knew my surname would change," the report quoted her as saying.
My wife n I kicking it…#Gash1ForGashers#Gash1🐐 pic.twitter.com/eKwO6b3J4v

— Gashwan Brandon Mthombeni (@officialgash1) September 27, 2022
Thato and Gash1 met in this year's Big Brother Mzansi. As the show progressed, the two grew very close and started developing real feelings for each other. By the time Thato was evicted from the house in April, they had officially started dating.
After her eviction, she told News24 that while she was disappointed not to win the R2 million prize, she was happy she found love with Gash1.
"I was there for 9 out of 10 weeks and finding love is something I didn't expect at all. He is not the kind of guy I usually go for, but love is love I guess. It was all real for me. I don't believe that Gash was playing a game with me, and that's what my heart told me," Thato said at the time.
Gash1 stayed in the house until the final day and ended up as season 3 runner-up. He told Zalebs his plans for the future.
"Prior to the show, I had mentally prepared myself of what will happen before and after the show. I also plan on building a future with Thato and see where my entrepreneurial skills take me."
Fans of the couple and the show have taken to Twitter to show their love for the couple and their marriage, with the couple even dubbed as "Thash1".
Thato is such a blessed soul and very brilliant 🥺❤️
She's so beautiful 😍😍. Gash1 won a gem 💎.#ThatoImmaculate

— . 🥷🏽 (@vvslebogang) October 6, 2022
Thato and Gash1>>>>>>>

— Palomar ☀️ (@gambolicious_) October 5, 2022
ah When did this happen Gash1 and Thato come out 😍😍🤧. my ship yall am proud pic.twitter.com/2WOdS5GbDb

— Hilda bosslady (@1bosslady_) October 6, 2022