Big Brother Titans: Nigerians accused of being xenophobic
Big Brother Titans: Nigerians accused of being xenophobic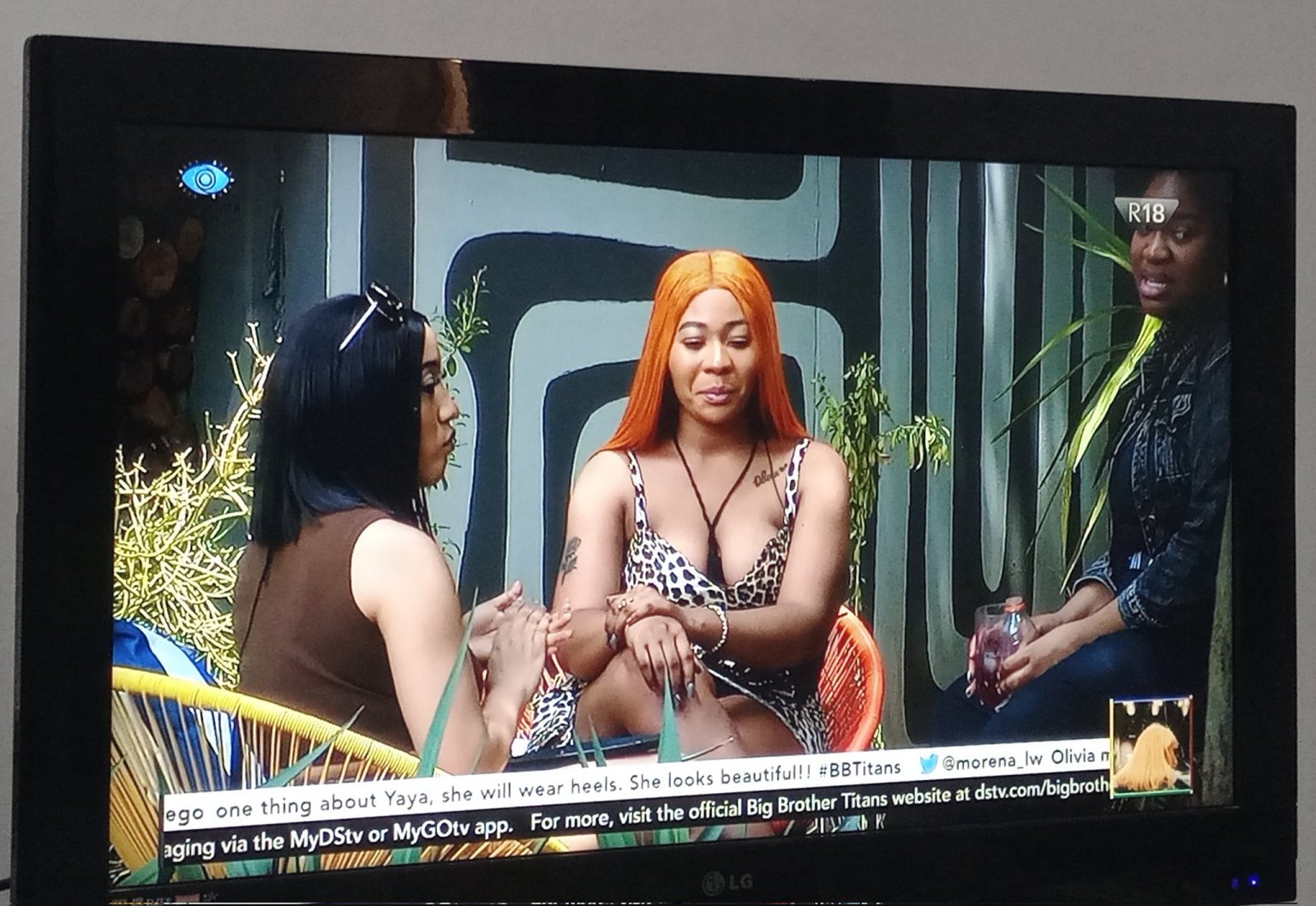 Big Brother Titans has been airing since Sunday, 15 January 2022. However, it seems that the intention of the show is not giving what many expected when it was touted that it will feature both South Africans and Nigerians living together in the Big Brother mansion.
For years now, South Africans have been labeled as xenophobic. Even by Nigerian stars like Tiwa Savage and Burna Boy. This is despite coming to the country after making unfounded allegations on that South Africa is dangerous for Nigerians.
As such, for viewers now tuned in to Big Brother Titans, it seems that South Africans might not be as xenophobic as suggested when compared to the sentiments shared by their Nigerian counterparts.
Viewers of BB Titans have picked up that the female Nigerian housemates, specifically Jenni O, Olivia, Yvonne, and Jaypee have formed their own clique in the Big Brother House. A fact which on the surface makes sense considering that they share the same nationality.
However, it slowly became clear that their clique was formed in an effort to separate themselves from the South African housemates. Especially following their subtle offensive comments. More so when Yvonne referred to the South African female "housemates" as things.
If we try'na overcome that xenophobic thing we don't need those 4 girls in the house. #BBTitians

— peace ✌️ (@mulalovee) January 19, 2023
I feel if Jenny O leaves, there'll be more tolerance from the other girls. I can't help feeling she's a tad bit xenophobic #BBTitians

— linda kani (@kani_blarc) January 19, 2023
Now we are "Things" Yoh Nigerians don't rate South Africans at all 😭😂🚮 #BBTitans pic.twitter.com/LKH1xZ7ga4

— 𝓵𝓸𝓻𝓮 (@tamilore99) January 19, 2023
Moreover, the subtle other subliminal attacks on South Africans in general. A fact which has led many on the timeline commenting on how the world view suggests that South Africans are xenophobic against other African nationalities. However, with the show, it becomes clear that maybe South Africans are accommodating to a fault as they have yet to date made comments on their Nigerian housemates.