Big Brother Mzansi winner Mphowabadimo shows off new tattoo on her thigh
Big Brother Mzansi winner Mphowabadimo shows off new tattoo on her thigh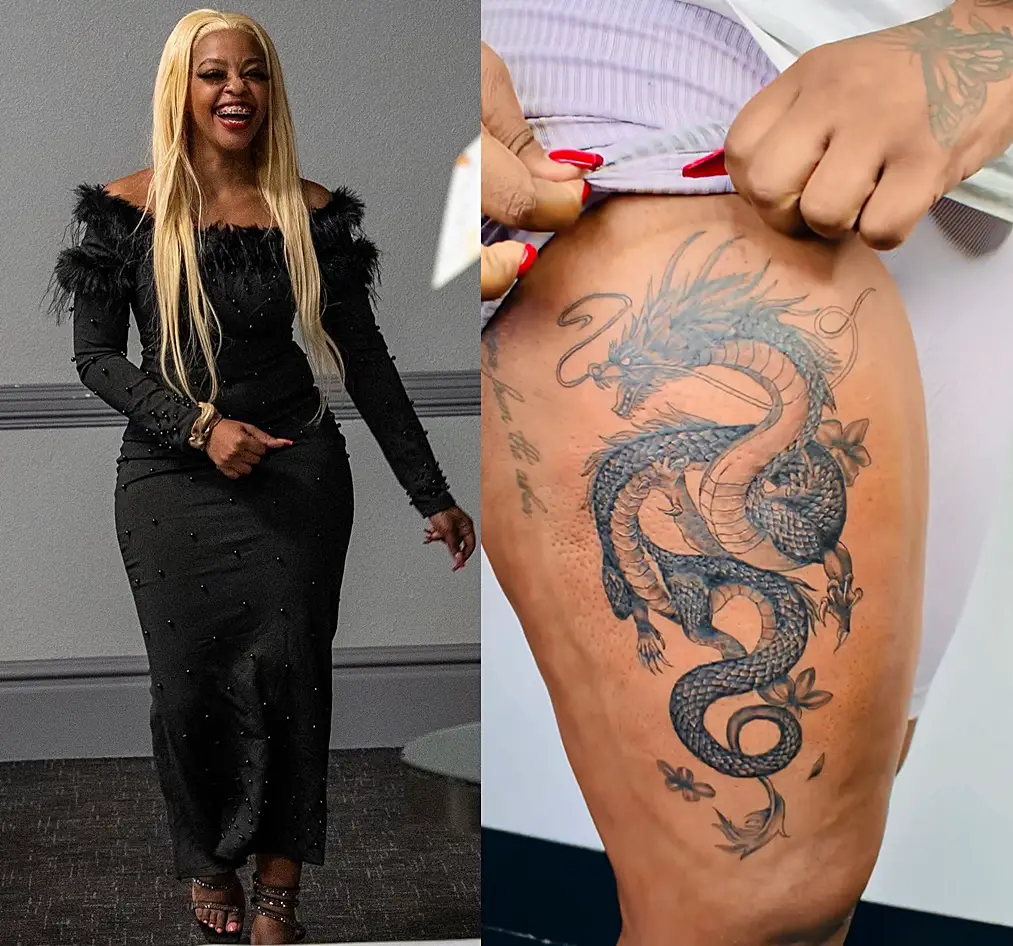 Popular Big Brother Mzansi season 3 winner and sangoma, Mpho Wabadimo is excited about getting a new tattoo on her body.
Taking to Instagram, the BBMzansi 2021 winner gave fans a glimpse of the process it took her to get the tattoo on her thigh.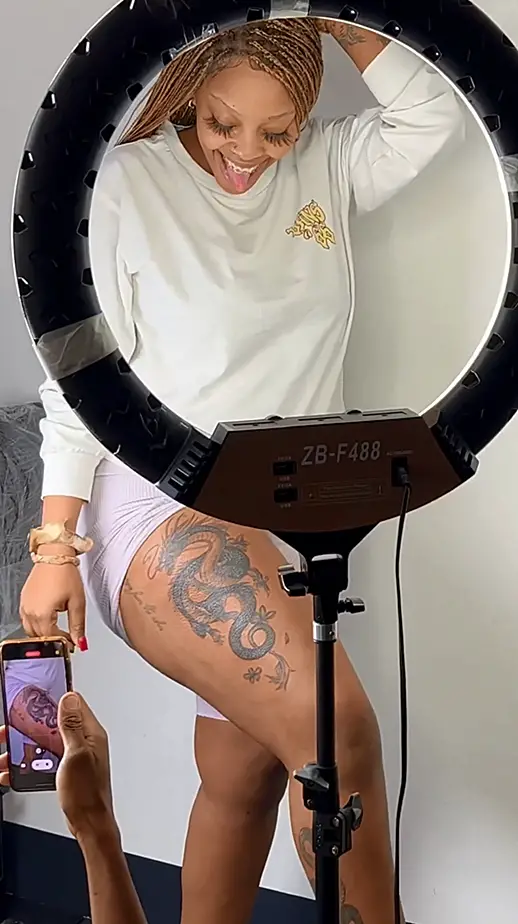 As seen in the video posted, Wabadimo got a snake-dragon-like tattoo; she anticipates getting more tattoos.
Followers flooded the post with positive reviews.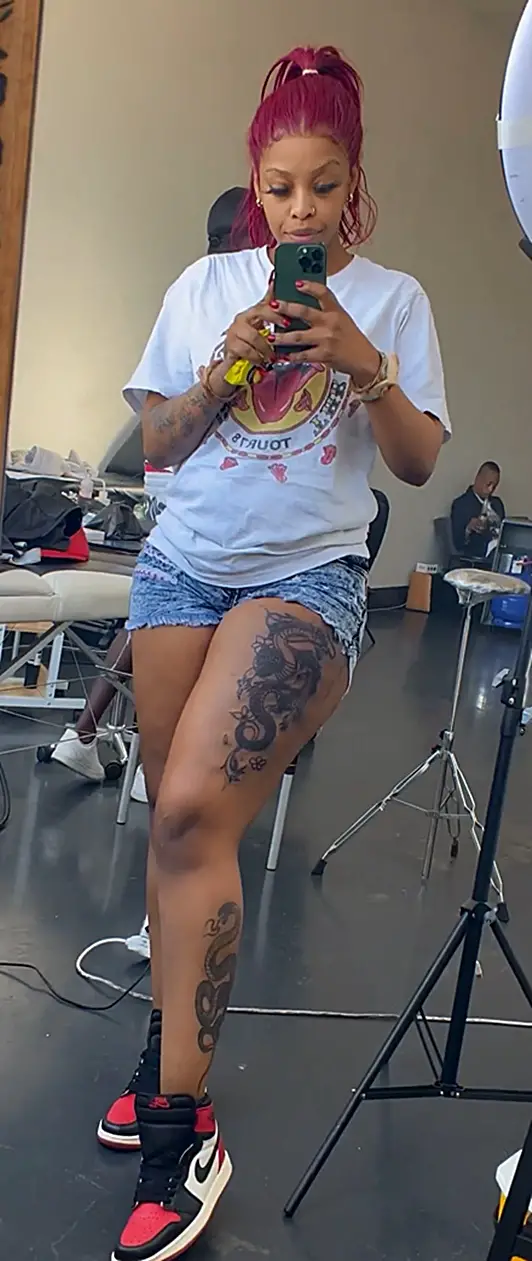 "While others show off summer bodzies we show off Ink!! … Stop being boring and go get yourself some ink, hayi istuka wethu, can't wait to go back for some few more pieces, in the meantime see you outside," she captioned post.