Bianca Naidoo finally breaks her silence
Bianca Naidoo finally breaks her silence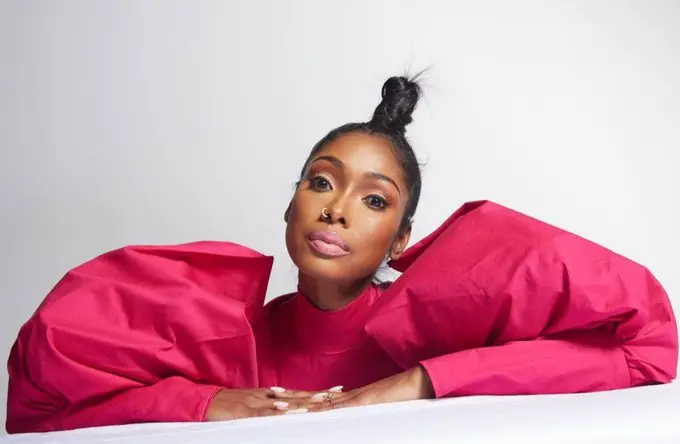 Late Riky Rick's wife, Bianca Naidoo has assured people that she is actually happy and not the opposite as per their assumptions. The mother of two is currently the cover girl for a youthful magazine called Art Of Superwoman and she dished on her current mental state and how she plans on keeping Riky's memory alive.
Bianca, known as Aunty B, spoke so passionately about young people, proving that she and Riky have a common interest in youth development. Ahead of Youth Day, she was asked how is she planning on keeping the rapper's memory alive, and of course, her main aim is to focus on the younger generation.
"One of Riky's most critical areas of focus was the youth, the kids, the up and coming generation. It was hugely important for him to find ways to help them elevate them and to grow. His legacy will definitely focus largely on this."
Bianca added, "My hope is that we can continue to use music and Riky's messaging to help the youth build something amazing."
On her mental state, Bianca said she is actually happy, despite what people might think. "Because I am shy, people assume that I am unhappy, which is far from the truth," she said as quoted by the publication.
Before Riky died, he tweeted about the importance of putting young people on, "Please believe in young people. Give them as many opportunities as they need to prove themselves. At any cost."
Please believe in young people. Give them as many opportunities as they need to prove themselves. At any cost.

— MR MAKHADO (@rikyrickworld) February 15, 2022
Their families joined forces to keep his memory alive by launching a foundation. Kumi Naidoo said, "In our last conversation you said mom and I need to help you with your core vision, which is to support young people. You were so concerned about young people at risk but you also wanted young people to have the same chances that you had to break into music, arts, and culture." he said.
"Mama and I and the rest of the family will work with your fans to bring this vision to light and ensure there will be a foundation set up in your name to serve young people in Africa," he promised.
Bianca also paid her husband tribute by having an arm tattoo that looks very detailed and to the T. It was commended by people as it perfectly sits on her arm. The tattoo was designed by Bryan Graham Du Rand of Tattoos by Bryan.
She have a very heartfelt speech at his funeral service promising to keep his memory alive. She also spoke about how he encouraged her to step out from her shell and conquer life as hard as it is.
And she is doing a very good job at that!