Bheki Cele calls for arrest of triggerman who killed Constable Molefi during Brakpan bust
Bheki Cele calls for arrest of triggerman who killed Constable Molefi during Brakpan bust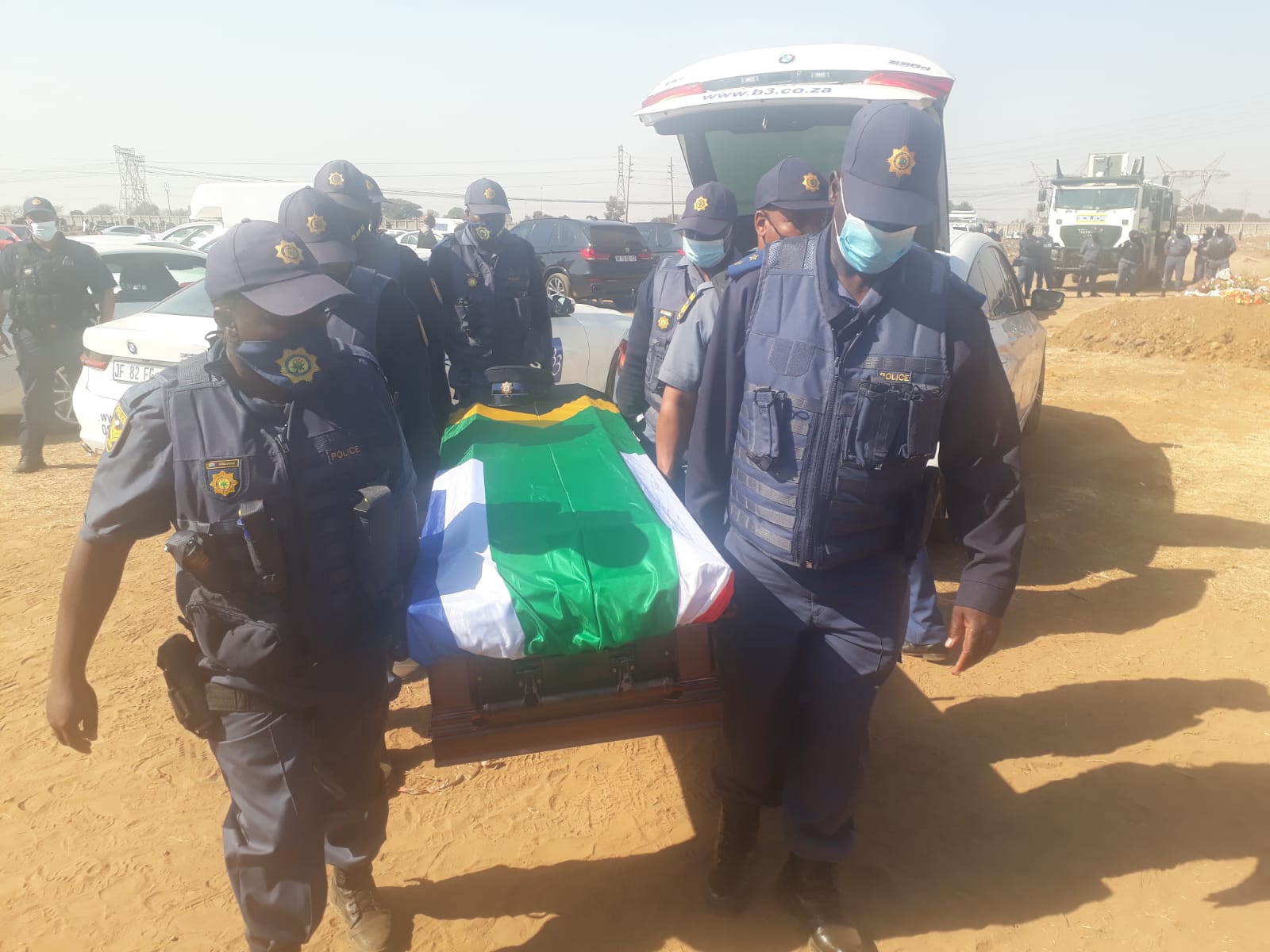 Police Minister Bheki Cele has said the triggerman who shot and killed a Gauteng highway patrol constable must be found "dead or alive".
Cele was speaking at the funeral service of Molwantwa Molefi in Sebokeng in the Vaal.
Molefi was killed in a crossfire with a group of heavily armed suspected criminals.
Some have been arrested and rifles including AK-47's and R5's were seized.
Minister Cele wants the men and women in blue to find the killers of their fellow officer.
[FINAL SALUTE] @SAPoliceService members of the Gauteng Highway Patrol stage a gaurd of honour as the mortal remains of Constable Molefi are ferried into the Vanderbijlpark Cemetery. The member who was killed on duty in Brakpan, leaves behind four daughters. pic.twitter.com/YucBo6SPGS

— Lirandzu Themba (@LirandzuThemba) July 31, 2021
"To me, that is my crown, that is my prize. It's the thug that pulled the trigger that killed this man", said Cele.
He described Molefi as a dedicated and disciplined officer whose life was cut short.
Cele had strong words for members of the public who harbour criminals.
"The community, before they blame the police and before they insult the police, they should understand how much police contribute; even paying the ultimate price like this one."
The minister announced that a breakthrough has been made with the arrest of 19 suspects who were linked to the foiled cash heist which led to the shootout.
Constable Molefi leaves behind four daughters.
[SELFLESS SERVICE] Constable Molefi was part of the Gauteng Highway Patrol who has been described as disciplined and dedicated member who during his short stint in the unit made a huge difference. https://t.co/P26nCrfqq0 pic.twitter.com/gCpSjDajoJ

— Lirandzu Themba (@LirandzuThemba) July 31, 2021