Beer loving Zahara hits back – Speaks out as she releases new album (VIDEO)
Beer loving Zahara hits back – Speaks out as she releases new album (VIDEO)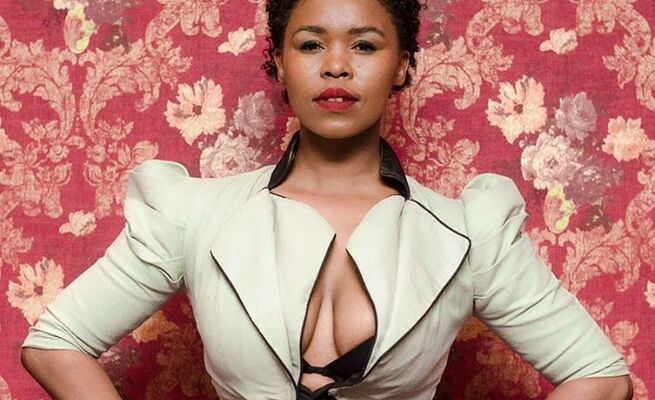 After a four-year hiatus, the soulful songstress has just released another album – Nqaba Yam. It is a beautiful reminder of the Zahara we know and love, and a snapshot of her growth over the years, writes Janice Phiri.
Through the years, Zahara has undergone a natural evolution that's resulted in her music sounding subtly modern while staying true to the essence that made the artist a household name.
Her debut album, Loliwe, was our introduction to the singer and brought a sound that was fairly new to South African audiences.
The album infused the indie sounds of greats such as Norah Jones and Sarah McLachlan with Afro-soul, which garnered Zahara national success and even saw the lead single of the album, Lengoma, being remixed by DJ Sbu, which expanded her sound to an even wider audience.
Zahara's unique sound saw her winning eight awards at the SA Music Awards in 2012 for categories including best female artist and album of the year.
After a four-year hiatus, the soulful songstress has released her latest album Nqaba Yam. The 12 track, 50-minute-long offering is a beautiful reminder of the Zahara we know and love, and creates the platform for a much-awaited comeback.
Nqaba Yam, which means "my shelter" in isiXhosa, is a beautiful and sentimental look into Zahara's life and struggles over the years, and where she finds comfort and serenity – in her music. #Trending caught up with the artist to find out more about the album's inception.
She says:
I waited so long and the album kept changing, but I needed that. I wanted to bare my soul to my audience and I believe that is what I did.
Unlike many other musicians, Zahara has stayed true to her original sound. Nqaba Yam perfectly blends the string influence that the artist is known for with elements of country and Afro-soul.
"I believe so much in my sound. I want people to be able to tell that it is me when they listen to the music. The guitar is what I am known for, it's my superpower, so I really needed this album to hold that same influence as well. Creating the album was extremely difficult, especially through Covid-19. I wasn't able to meet my band and I come alive when I work with a live band, but we all lost things through the pandemic. I am just happy that I was able to complete this project."
The album opens with the title song Nqaba Yam, a melodic blend of strings and piano that introduces us to Zahara's raspy yet calming voice and sets the tone for the tracks that follow.
"I needed to take this four-year break; I felt like it was necessary for me to find myself again. As I've said, staying true to my sound is what's most important to me. I would not be Zahara if I did something that didn't honour my true essence."
Bawo, the fifth song, borrows from country music and allows Zahara to enter a new realm in her artistry.
The classic guitar lick with the artist's poetic Xhosa lyrics creates a new and interesting sound that keeps the listener intrigued for what comes next, and adds another layer to the album itself.
Bawo is my favourite song on the album. I was delighted by the variation of texture and could hear how well it integrated into the overall experience of the album.
Zahara says:
Tracy Chapman is one of my biggest influences. I have loved her for many years and she is the one artist who got me into the kind of music I make.
"I feel very close to the guitar, so I wanted to experiment with that sound. It is a classic country-inspired song, but it stays true to me as a South African."
Another standout track is Izolo, which takes influence from the Afrobeat genre and shows Zahara's ability to maintain her identity while evolving with the times.
Sinda Mphefumlo, meaning "be saved my soul", is another one to listen out for. It's a calming offering that manages to relax the mind just enough for the listener to breathe.
"I love every song on the album, but Sinda Mphefumlo is the song that I feel most sentimental about. We were in the studio with my sister before she passed away when she heard the song and picked it.
"It was as if she knew that she wouldn't be here for much longer and was calling to God to save her soul because it was her favourite song. It is the song I hold closest to my heart," says Zahara.
Nqaba Yam is her seventh studio album and it seems like the songstress is stronger than ever, and shows no signs of slowing down.
"I'm signed to Warner Music, an international label that managed Tracy Chapman and manages Ed Sheeran. I think it is a revelation to my artistry and who I am. I'll always be number one, always number one."
– Citypress