Beauty that you have to apply, Is fake – Ntsiki Mazwai comes after Mihlali Ndamase
Beauty that you have to apply, Is fake – Ntsiki Mazwai comes after Mihlali Ndamase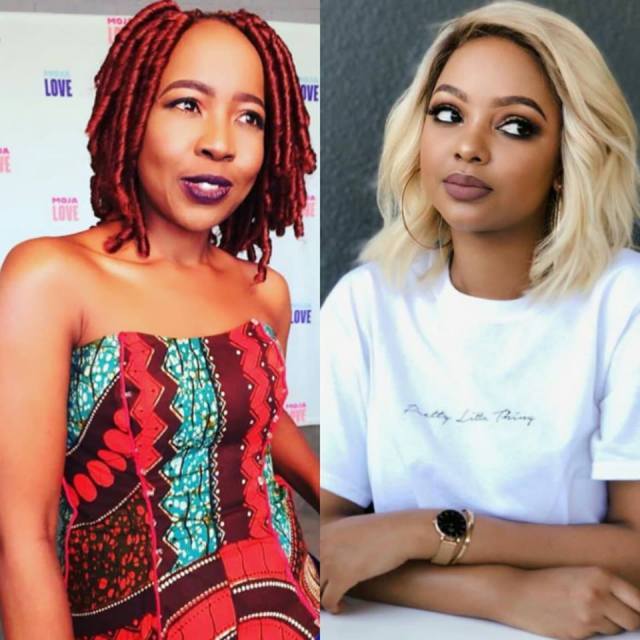 Twitter once again had a field day with Ntsiki Mazwai after a troll came for her looks. In a tweet appreciating Mihlali Ndamase's looks, it took a complete turn when the tweep dissed Ntsiki. The woman who is all 'pro-black' and advocates for natural beauty and natural hair, she was compared to a make-up artist who wears weaves.
A troll complemented Mihlali's looks by saying she makes everyone else look like Ntsiki. This did not sit well with many people and they came gun's blazing at the troll.
Mihlali makes everyone else look like Ntsiki Mazwai

— Marcus Jr. 🦁 (@dumisane_) February 14, 2021
Ntsiki is not moved at all by people who attack her looks, "Don't stress too much…My life is too beautiful and blessed for me to focus on the negative. People are not my God…I won't do face beats and weaves for acceptance. Bazobastrong (they will be strong.)"
"Here is what I wish for you to understand… When I too wear face beats, weaves and costumes I will be exactly the same as your fake beauties. In fact you will be stunned at how photogenic I am. But there is absolutely NOTHING they can do to have a mind like mine," she commented.
Here is what I wish for you to understand…..
When I too wear facebeats, weaves and costumes I will be exactly the same as your fake beauties. Infact you will be stunned at how photogenic I am.

But there is absolutely NOTHING they can do to have a mind like mine. 😂😂😂😂

— Ntsikizayiboni (@ntsikimazwai) February 15, 2021
It's all fun and games when you're ridiculing me but when I bring up my strengths…. I'm looking down on people??? I see

— Ntsikizayiboni (@ntsikimazwai) February 15, 2021
Ntsiki has been retweeting tweets that defended her from the troll who made the comparison. Here is how many people reacted:
"The fact that other Black people find it so easy to make fun of Ntsiki, a Black woman, and make derogatory remarks about her shows exactly how much Black people hate themselves… Not even caring how that makes her feel as a human being. We are such a lost people."
"Report the account that made fun of Ntsiki. It's stupid and reckless. This thing of trying to not be human on Twitter is evil. The thing is you think because people don't know you, you can mock people as you please."
"At some point we really need to stop focusing on how Ntsiki Mazwai looks and listen to what she has to say, that woman is intelligent! And there's nothing wrong with how she looks but we know how people always target her image even when she's speaking the truth."