#BBTitians: Big Brother Titans housemates Jaypee and Lukay (Jaykay) evicted
#BBTitians: Big Brother Titans housemates Jaypee and Lukay (Jaykay) evicted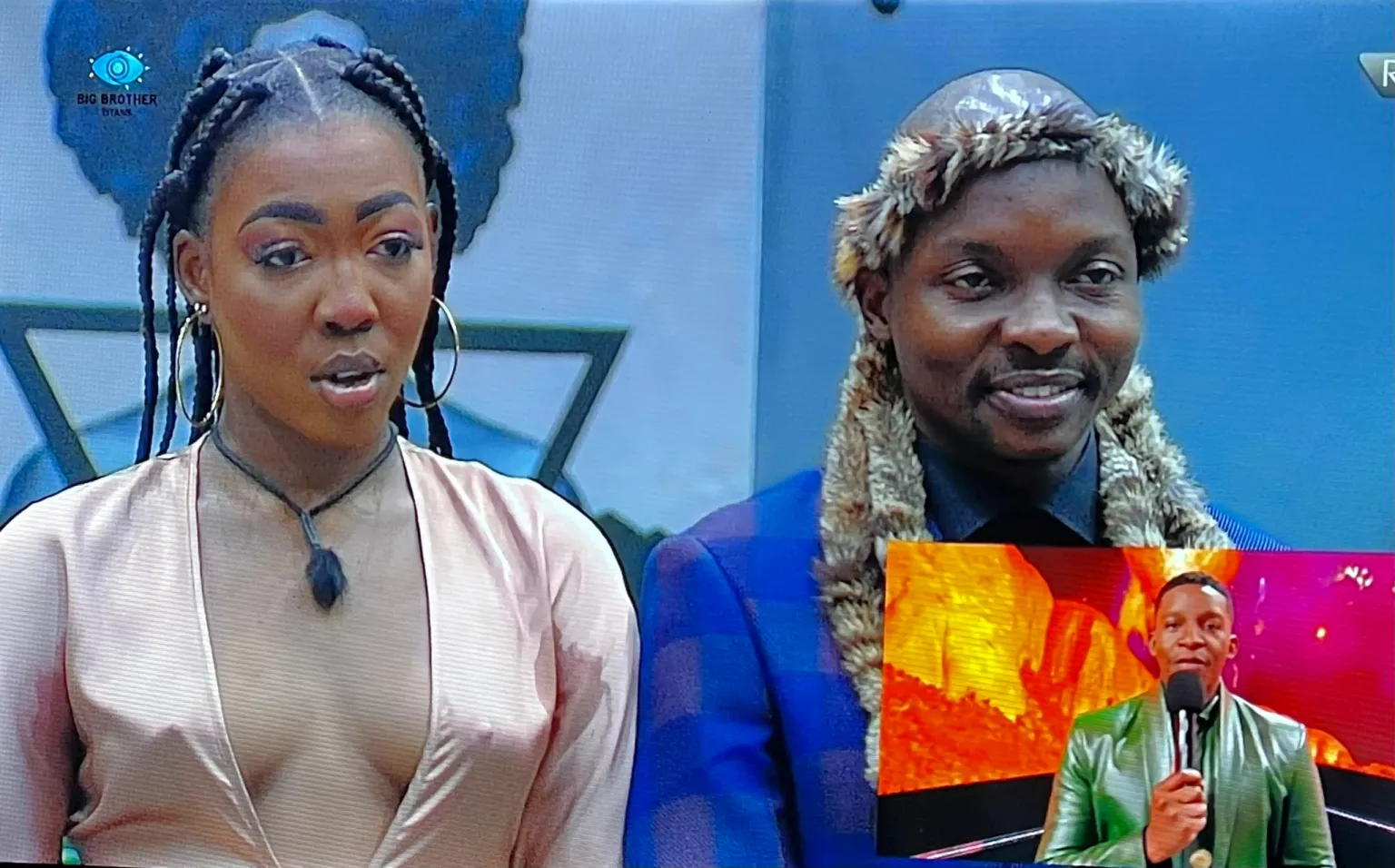 The Big Brother Titans housemates are becoming fewer as two more were evicted from the house.
Jaypee and Lukay, team name Jaykay, were evicted on Sunday, 5 February.
The duo were up against Khosi and Miracle OP (Khosicle), Nana and Thabang (Thabana), Marvin and Yaya (Maya), and Blaqboi and Ipeleng (Blaqleng).
Jaykay were shocked when they learnt who in the house put them up to be evicted.
Jaypee told the host, Ebuka Obi-Uchendu, that she didn't expect Nelisa to vote for her.
"The only one I am surprised by is Nelisa. But I nominated (her) before, so I guess it's karma," she said.
Lukay, on the other hand, commented: "There's a silver lining to everything in life. To be taken out this early in the game means that I'm a challenge and a threat."
Viewers took to social media to bid goodbye to the pair, but most were disappointed.
ad
Tebo L said Jaypee didn't deserve to go.
"Jaypee was full of life and personality and she was also a team player. It doesn't make sense that she left and Nana is still there… Urg this pairing thing," she wrote.
Malebo Princes tweeted: "Still cannot believe Jaykay left the house, I mean like how… all the best to y'all and big ups to the beginning of a new chapter."
Nqoerh Pearl said she misses Jaypee already.
"I miss Jaykay already. JayPee baby girl I'll miss your voice more," she wrote.
I miss Jaykay already 😭💔
JayPee bby Girl I'll miss your voice more. 😭#BBTitans

— ᴸᴿ 🤎🗡️🦁Charles Angels fav Girl ✌️ (@nqoerhpearl) February 5, 2023
Still cannot believe JayKay left the house, I mean like how…all the best to y'all and big ups to the beginning of a new chapter. And congratulations to BlaqLeng #BBTitans #TeamIpeleng

— Malebo Princes (@malebo_princes) February 5, 2023