#BBMzansi's QV in therapy after her sudden exit
#BBMzansi's QV in therapy after her sudden exit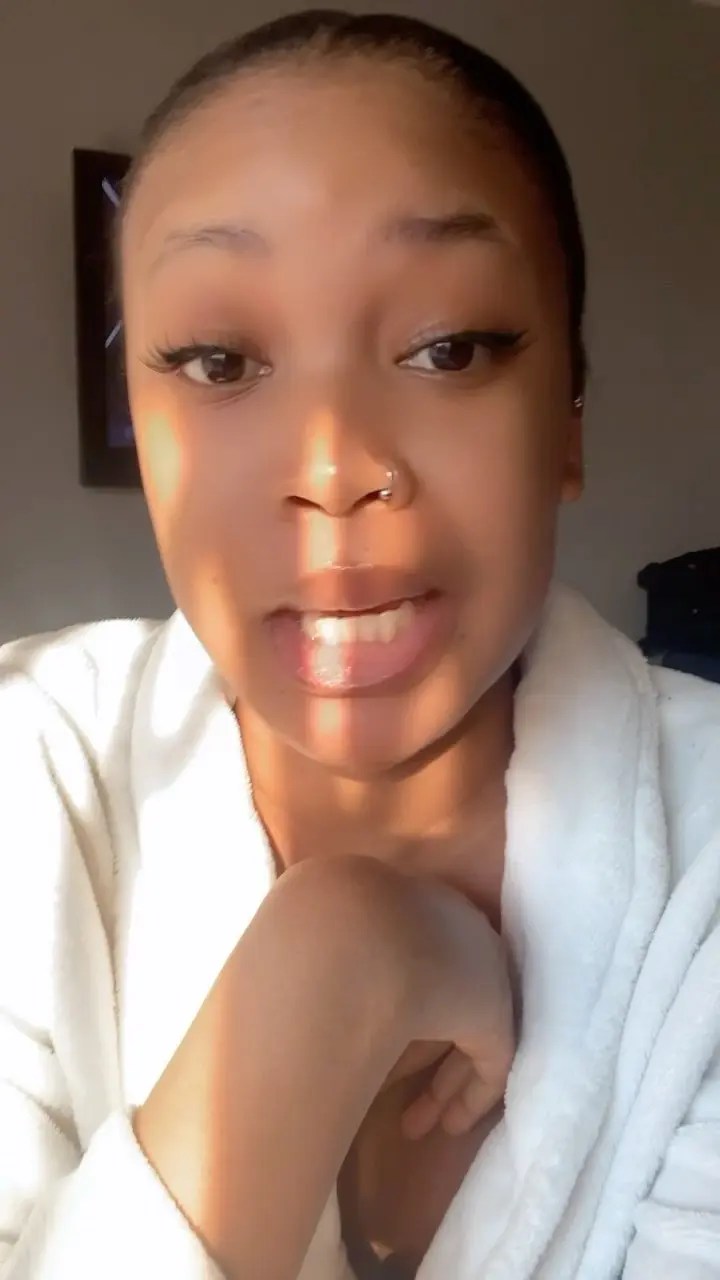 Keamogetswe "QV" Motlhale has made a sudden exit from Big Brother Mzansi season 3 after the premier of the show on Sunday.
This comes after QV gathered the housemates in the early hours of the morning to announce she was leaving the show.
In her speech, QV expressed her gratitude for having been able to be a part of the show and gave the housemates a group hug as they gave her props for speaking up about mental health awareness.
"I want to take this opportunity to thank each and every one of you for being present and opening yourself up fully to this experience. I'm sure everyone has noticed that I've been a little bit closed off since that other session we had and I've come to realise that I'm clearly struggling from something.
"And as much as I would like to throw it behind and focus solely on knowing each and every one of you. It's not only affecting me mentally, I'm feeling it physically. So I will be leaving the game," she said.
Watch the video below:
QV goodye speech to housemates
😭😭😭
Voluntary Exit #Bbmzansi #BigBrotherMzansi pic.twitter.com/pU9IJOQvc0

— ♡Mercy 🖤Cross🖤Kidd🤍Erica🖤Saskay 🤍Bonang🤍 (@THECHASER11) January 26, 2022
Director of local entertainment channels at MultiChoice Shirley Adonisi confirmed the 23-year-old from Mahikeng left the show for personal reasons and is now receiving psychological counselling.
"QV has bid farewell to her fellow housemates and has also expressed her gratitude to the production team for the opportunity to be in the house. A psychologist is working with her to ensure a smooth transition back into the outside world and guide her through her journey going forward.
"We wish her all the best on her journey and she has our full support," read the statement.
Keamogetswe introduced herself on the show as easy-going and a "sharpshooter and straight talker", describing herself as a tomboy who is quick to check whoever gets on her wrong side.
17 housemates now remain in the Big Brother house.
Here's how tweeps reacted to QV's exit from the show:
Your mental health is a priority. Your happiness is an essential. Your self-care is a necessity.

So proud of you QV for choosing yourself over fame/money.#BigBrotherMzansi #mentalhealth #BBMzanzi pic.twitter.com/7riOXttqAc

— The2Mo's (@Kari09448880) January 26, 2022
Love and light QV prayers up 🙏🏽🙏🏽🙏🏽 things will get better for you 🙏🏽🙏🏽 #BBMzanzi #Bbmzansi #bigbrothermzanzi #BigBrotherMzansi

— Jerome "Slim" du Plooy (@SlimIsDope) January 26, 2022
Ema nyana😳QV left🥺? This is soooo sad😭
Wishing QV love and light and no matter what…we still loved and will forever love her❤awwwww babes🥺this is sad.#BBMzanzi #BigBrotherMzansi https://t.co/aEohU0vGju pic.twitter.com/b1RjACflHE

— Brown_Skinned_Girl_SA (@Brownskinned_SA) January 26, 2022