#BBMzansi: Fans Want Mvelo Gone!
#BBMzansi: Fans Want Mvelo Gone!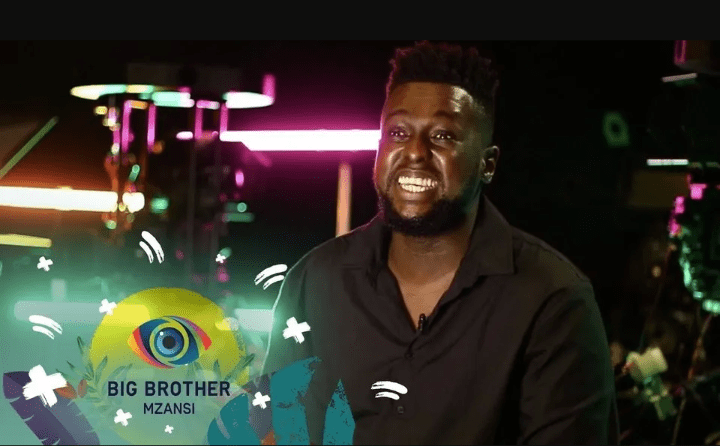 It's only day 2 and Big Brother Mzansi viewers are already fed up with housemate Mvelo Ntuli. Reasons being they are just not catching his vibe, at all!
The 28-year-old marketing graduate is not in tweeps' good books and it started just a few hours into day 1. According to tweeps, when they tune in to the show, Mvelo always seems to be holding a plate of food in his hand. "This Mvelo guy is just there to eat!" exclaimed one viewer. Another said, "Every time I see Mvelo… he's holding a plate or eating."
Apart from his eating habits, other housemates think Mvelo's weird laughter is a huge turn off. Many have pointed out how he laughs almost all the time and lets out a chuckle after a few sentences.
Which might be understandable because people have their own coping mechanisms to deal with nerves, especially if you are Live on television 24/7.
Here are some reactions:
Yoh Mvelo is too much. I'd get exhausted being around him. 😇

Or maybe he is getting too much screen time?

But then you have people like Thato who are wallpapers 🤷🏾‍♂️#BBMzansi

— Kgopolo (@PhilMphela) January 25, 2022
Mvelo every time he ends a sentence:#BigBrotherMzansi #BBMzansi pic.twitter.com/doylEheEof

— VEE (@sassie_Vee) January 24, 2022
What people are noticing about Mvelo is his laughter but don't see okuthi he does that alot cause he wants people to not notice okuthi he actually stutters.😂 #BBMzansi

— Bafo Thato (@Tidonator_) January 24, 2022
I dont think i wanna be tied to one person anymore, i like everyone except Dinky, Mvelo, Acacia and Tulz. #BBMzansi pic.twitter.com/Ji1OplREKw

— Onele (@OneleFutshane) January 25, 2022
According to the Big Brother website, Mvelo has is a very vibrant person who worked in the media and communications space. As a person who laughs a lot like he does, Mvelo is said to be bubbly and very humorous.
Viewers have already pointed out their favourite housemates and not-so-favorite, i.e. Mvelo. Just day 2 in Big Brother's house and viewers are already bored because for some they feel like the contestants are auditioning to be part of the entertainment industry. All they talk about it their dreams of making it big in the industry and nobody is letting out their true characters.