#BBMzansi: DBN Gogo Steals The Show
#BBMzansi: DBN Gogo Steals The Show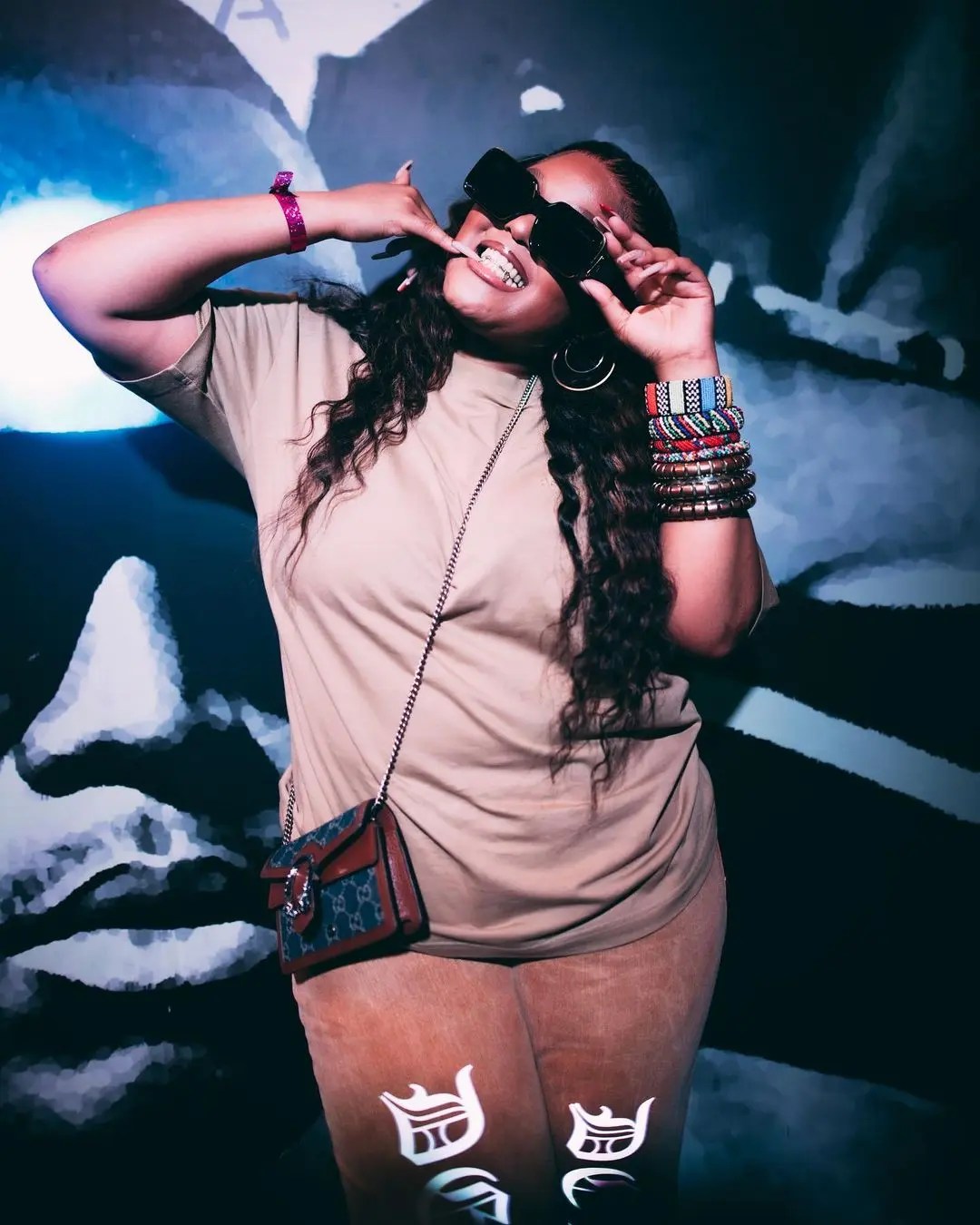 DBN Gogo joined the trending topics on Twitter yesterday following her stellar performance at the Big Brother Mzansi's Saturday night party.
Reacting to DBN Gogo's performance, tweeps said she always understands the assignment.
@Amza_5 tweeted: "One thing about Dbn Gogo, she never disappoints. When she plays, she makes sure. Even the housemates are having so much fun #BBMzansi."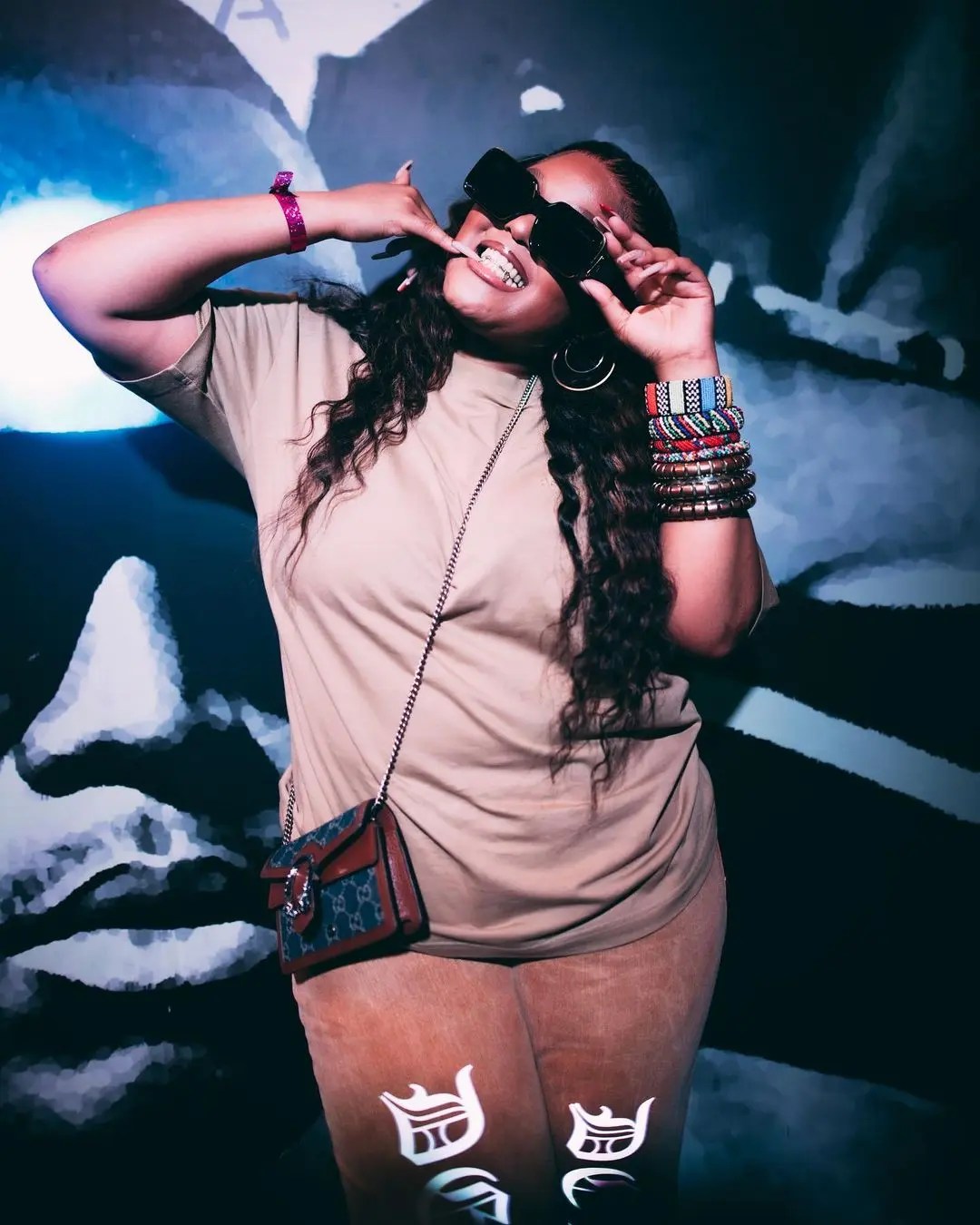 @Bampitshashupes: "Shuu, DBN Gogo did the assignment first before coming to the big brother's house. Even made me forget about Kaizer Chiefs #BBMzansi."
What DBN GoGo is doing can't be undone what a wow #BBMzansi 🔥🔥🔥🔥🔥🔥🔥🔥🔥🔥🔥🔥🔥🔥🔥🔥🔥🔥🔥 pic.twitter.com/rwe9K7l2GS

— Dimpho (@Dimpho88107797) February 12, 2022
DBN Gogo bring biggie's house on fire please #BBMzansi pic.twitter.com/39SpzFGaAf

— Thandi mkhatswa (@thandi_mkhatswa) February 12, 2022
DBN Gogo has been working hard on her craft, also taking her talent to international spaces. A few months ago, she graced a billboard in Times Square New York.
"Imagine waking up to ur face in Times Square. Every day god and my ancestors are showing up and showing off in my life. I am eternally grateful," she wrote sharing the exciting news.
She announced that she had joined Spotify's Equal Music Program. She added, "I had a dream and realized that old ways don't open new Every day I decided to make every moment count and worthwhile, to assure that I become everything I wanted for my life. Never apologize for being a powerful woman! – @dbngogo for @spotify @spotifyafrica #SpotifyEQUAL #EQUALAfrica"
The popular DJ also told TshisaLive that she was happy that after years of hard work, things are finally falling in place for her.
"It's really crazy, it's something I can't really explain. Just looking back thinking about the hard work, the tears, and the sweat, and no sleep … I mean we still don't sleep but it's like the struggle was worth it, even though it's not over yet. As much as it looks really great, there's still so much more to be done, I don't take it for granted every single day of my life. I work very hard, I'm good at what I do and people love that," she told the publication.
As DBN Gogo builds her way to the top, there have also been some hiccups along the way. She previously poured her heart out to her fans on social media apologizing after she could not make it to the performance in London.
"Due to Unforeseen circumstances with regard to traveling restrictions and immigration policies, it is with great disappointment that I will not be able to be present at Yam Carnival in London and Grillyard in Manchester, " she said in a statement.
She added that they had tried everything to make sure that she gets there but failed.
"We have tried our utmost best to adhere to regulations and expedite our journey to the UK, with respect to the government policy. Unfortunately, we have not succeeded…yet
"It would be an understatement to say that I am sorry. I am gutted that I can't be there, as every moment I share with my people on the dance floor is precious to me. I hate to disappoint you. With that said I am not giving up. Once I have abided by the law and done the things, you can catch me at the other gigs advertised."