#BBMzansi: Chemistry between Themba and Venus has Mzansi talking
#BBMzansi: Chemistry between Themba and Venus has Mzansi talking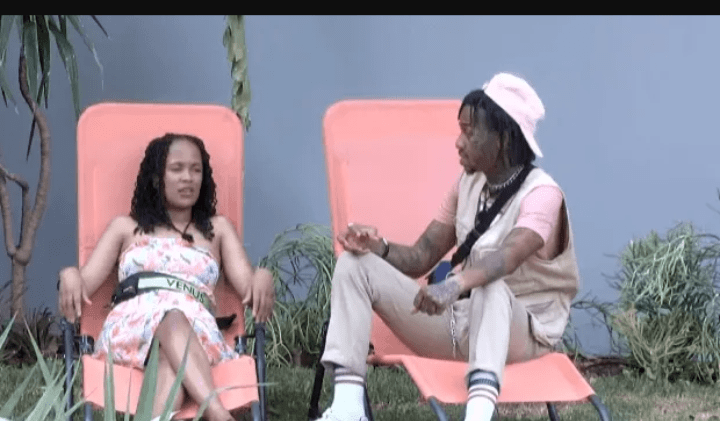 Our Very Own Themba And Venus Dubbed "Tyga And Rihanna" Might Be Finding Something Bigger Than The Sweet Harmony.
With the Wager Task growing closer and the stakes being high, Themba and Venus have paired up to find a sweet harmony to their music, but is a sweet harmony all that these two will be finding? For now, we can only wonder!
Even though it's subtle, there's definitely chemistry between the two and one can't ignore it. It must go beyond the singing that they do together because they seem to have much in common. The two of them are aligned in the way they think of the game. Venus has stated that she would rather observe and see how things play out in the House. Over here we would deem that as strategy play. As we are all aware, even the fans are convinced that the two are the underdogs and have displayed much talent in the show so far in!
Let's take a look at Gash1 and Thato. Although at first it may have looked like Gash1's ultimate ship goal was QV, he has now moved on to Thato. He has found small moments in the house to reach out to her. This was made evident by his much-noticed hand around her waist on the couch as the Housemates were busy with the task that Biggie had assigned them. Who's fooling who here?
We can't go without noticing the crush that Libo has on Naledi and the way he tries by all means to approach her. We wonder how far this will go since the HOH-Tulz may have his own eyes on her.