Bahumi Mhlongo considers rocking orange hairstyle – Photos
Bahumi Mhlongo considers rocking orange hairstyle – Photos
From weaves, braids, and all other sorts of hairstyles, Miss Mhlongo really looks good in everything she rocks and we are here for it. One thing every woman on this earth loves doing is looking good and hairstyle is one of the most important things they make sure is on point before taking photos and posting on their social media platforms.
Bahumi, the daughter of South African media personality Somizi Mhlongo and actress Palesa Madisakwane has considered re-doing the orange hairstyle she once did before and her followers are in full support of her. She seems to have really loved how she looked in it, hence wanting to do it again.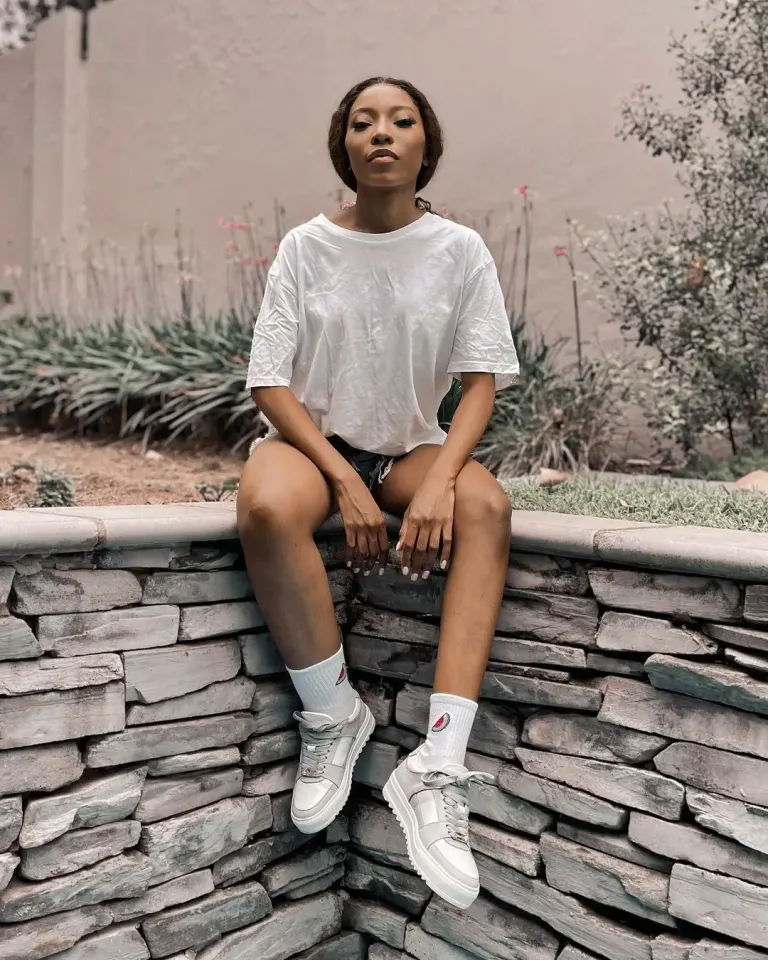 Taking to her Instagram on Saturday, 8 October, she shared the photos of the hairstyle and wrote:
Should I go back to this orange hair?
Check out the post:
And her followers quickly reacted with different views, check:
zamafuze___wrote: 'Yessssss but go with Knotless braids this time.🥺😍😍'
khanyi_mwelase1 added: 'It suits you perfectly so why not🔥🔥🔥'
valentinehlatshwayo also added: 'Yes definitely, it looks super good 😍🔥'
murcielago_sphuli wrote: 'Yes babe it suits you 😍'
However, some concerned followers noticed something wrong with her leg and questioned what had happened.
sahiphopday2day asked: 'What happened to your leg 🦵 😮🙆🏽‍♂️'
smp_driving_academy_sa also asked: 'What happend to your leg?'
The lady named, ladyluwii responded and said she suffered from 'lymphoedema', which is a long-term (chronic) condition that causes swelling in the body's tissues. It can affect any part of the body, but usually develops in the arms or legs. It develops when the lymphatic system does not work properly.