Baby Number 3 For DJ Zinhle Already?
Baby Number 3 For DJ Zinhle Already?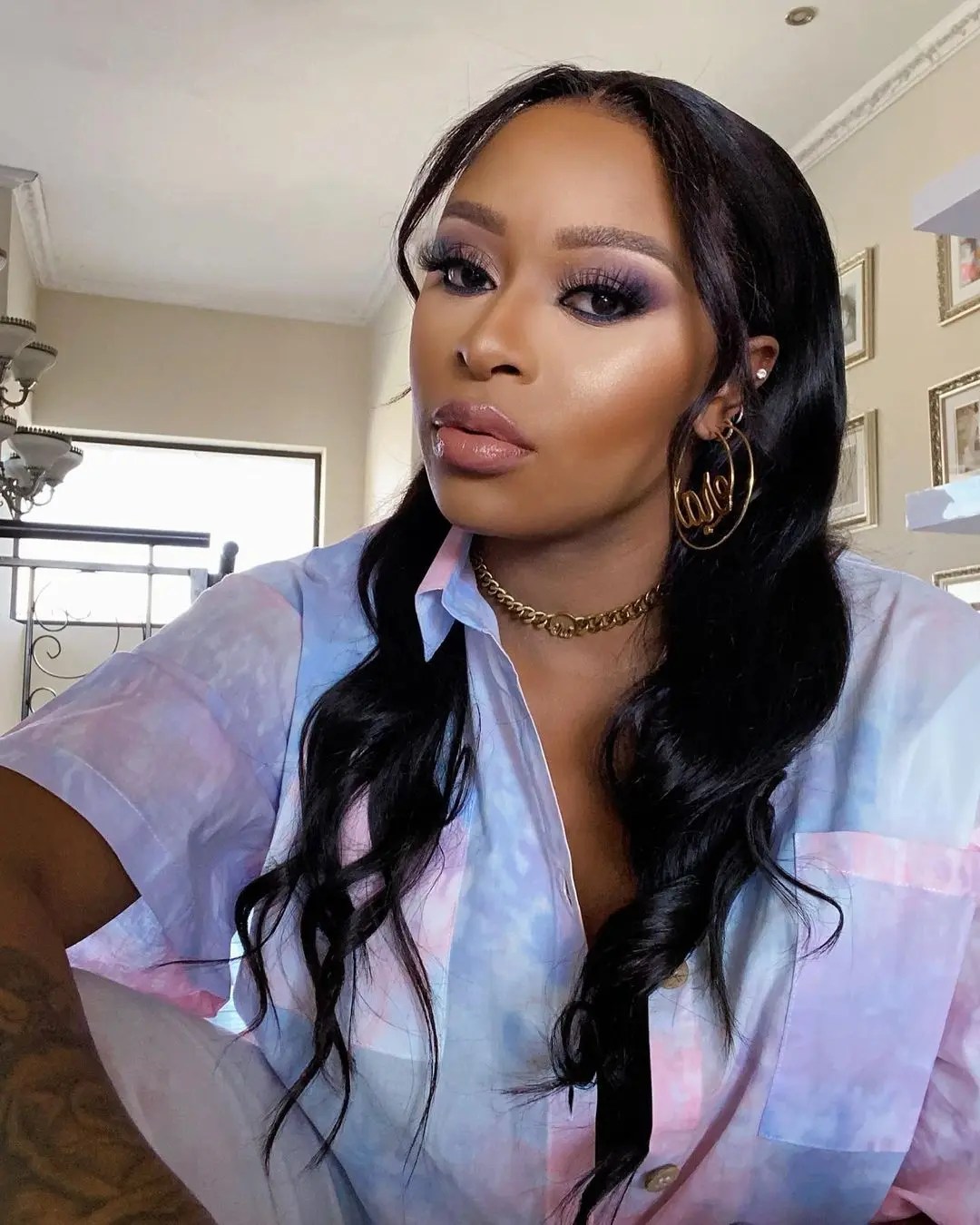 Dj Zinhle has two of Mzansi's most beloved celebrity kids, Kairo Forbes and Asante Mohosana. Now it looks like there may be talks about baby number three.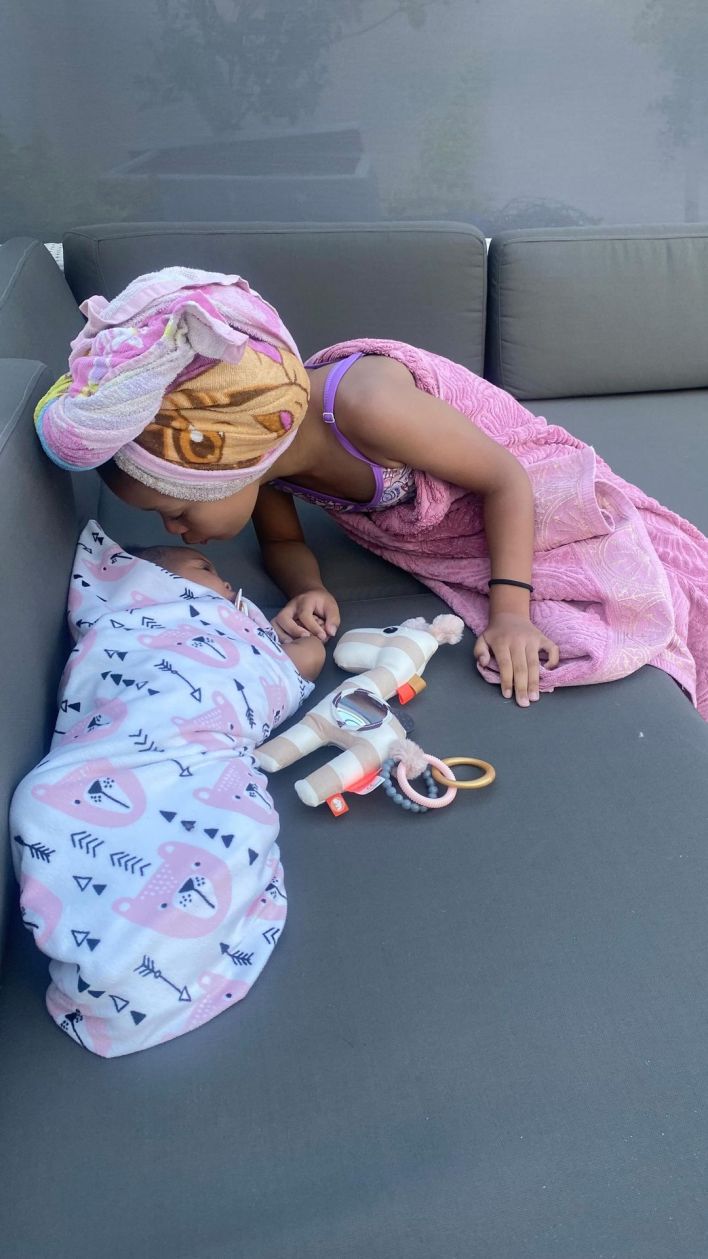 The Dj recently took to her Instagram stories to share how her daughter had asked her for another baby sister. Kairo, who is six years old, apparently just asked her to consider having another daughter, as she is ready.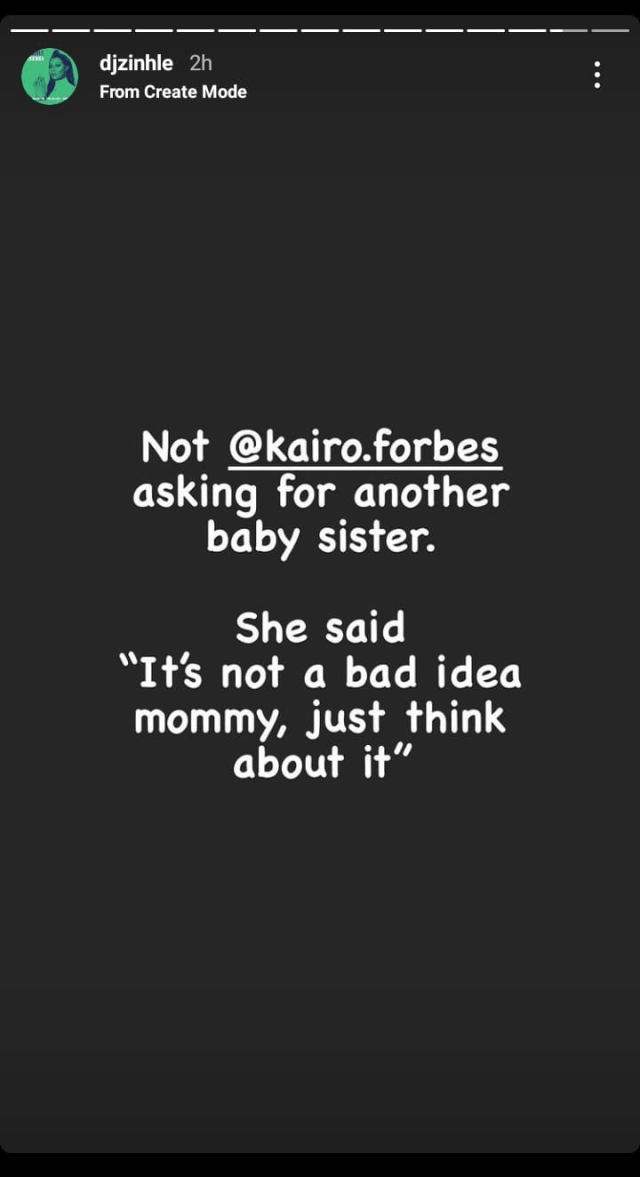 At such a young age, Kairo has already proven herself to be a sweet responsible girl. Her baby sister Asante was born only four months ago, and Kairo is already nailing the big sister thing. It's no wonder she feels like she is ready to do it again — she is so good at it.
The family often shares pictures and videos of the two sisters spending time together, and it is clear that they adore each other. Just recently, Kairo was teaching the younger one her shapes, colours and numbers, but Santy was not impressed. Kairo also just started Grade 1, so there is no one better equipped to set baby Santy on the path to a great education.
While the two half siblings clearly have a lovely relationship, it has not been without its challenges. Blended families can be complicated at times, and Zinhle and her baby daddies have certainly received a lot of backlash for the complexities of their family structure.
In an episode of her reality show DJ Zinhle: Unexpected, she shared that there were a lot of kinks to work out in figuring out the whole blended family setup. She shared that Kairo's father, AKA, was open to having a more involved family unit, and he wanted to be a part of Asante's life. Murdah Bongz, Asante's dad, gets to be a part of Kairo's life, so he thought it was only fair if he got the same opportunity with baby Santy.
But Murdah felt differently. According to Zinhle, he was yet to warm up to the idea of everyone being in each other's lives. It's unclear whether the idea of letting AKA into his daughter's life is what makes him uncomfortable, but Zinhle said he still needed some time to warm up to the idea that AKA had pitched.
We would be excited for another one from Dj Zinhle. She makes the cutest babies, and baby Santy has been giving us major baby fever. But only when she is ready and wants it, of course. Hope Kairo can wait!