Baby mama Nonku Williams regrets exposing late Sfiso Ncwane's secrets about Ayanda (WATCH)
Baby mama Nonku Williams regrets exposing late Sfiso Ncwane's secrets about Ayanda (WATCH)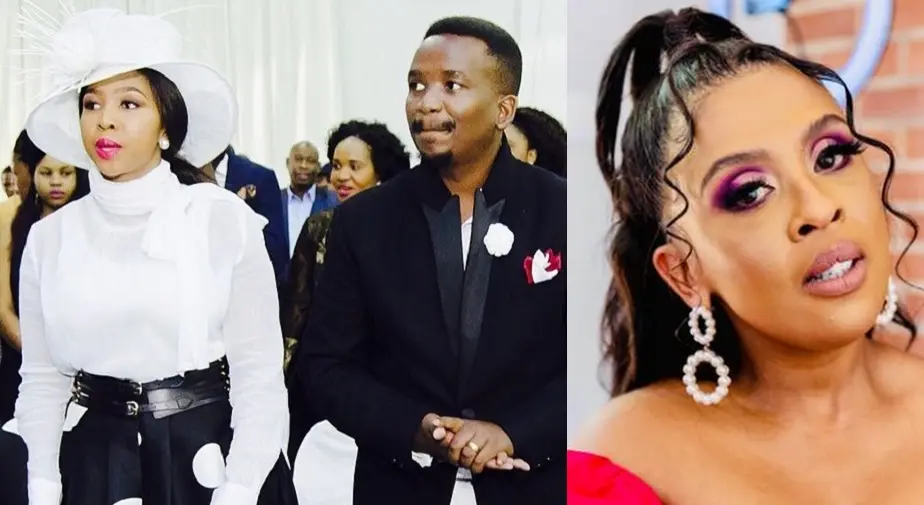 RHODurban star Nonku Williams has spoken up after being dragged on social media following another dramatic episode of the Real Housewives of Durban.
In this week's episode, Nonku Made shocking claims about the late gospel star Sfiso Ncwane. She revealed that Sfiso told her that he made a mistake marrying his wife Ayanda Ncwane.
"I didn't wanna share this. He told me that he made a mistake by marrying Ayanda. She added that Sfiso said, "I want you, I wanna get back together with you," Nonku said after she was asked why she left her daughter's damages issue for so long.
Speaking to actor Linda Majola in an Instagram Live video, the reality TV star and businesswoman said she regrets saying some of the things that she said. She also reminded RHODurban fans that some of the reactions on the show are edited.
#RHODurban star Nonku Williams says she realizes that she shouldn't have spoken about the late Sfiso Ncwane and his widower Ayanda Ncwane on Episode 8 of #RHODurban

Nonku Williams insists that this is her truth and she will speak it. pic.twitter.com/fKQz4ulMzW

— Musa Khawula (@MusaKhawula) March 18, 2022
Nonku said she saw some of the reactions on Twitter. She said she realized same time after saying what she said that she was wrong but she needed to stand her truth. She added, "Sometimes I say things at the heat of the moment…I remember the scene very well, and I know that sometimes I tend to speak without processing…"
Meanwhile, Ayanda left the show after the first season because she allegedly wanted to protect her husband's legacy.
"She feels like the show doesn't respect her hubby's legacy, which is something she has been trying to preserve. She carries the show, they are going to have to find someone as strong and as interesting as her brand," a source revealed to a local publication.
Ayanda also spoke to the publication and revealed that she felt like being associated with the show was belittling her hard work. "I have built my brand and my brand is so big and high for me to be just associated with the show. I recently saw a headline that only associated me with the Real Housewives of Durban, and I got annoyed because I have worked so hard building a brand of being a music executive.
She added, "So for me to be associated with something so small whereas I have worked so hard did not sit well with me, and I decided that the show is not for me as I don't want to be reduced to just being a housewife, while I have worked so hard for everything that I have," she told the publication.