Babes Wodumo's sister, Nondumiso Simelane speaks out
Babes Wodumo's sister, Nondumiso Simelane speaks out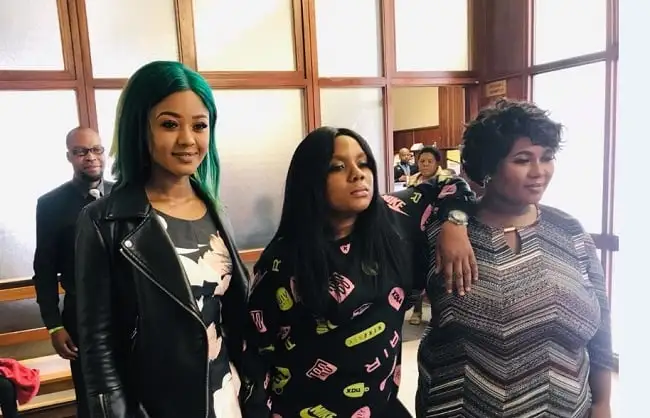 Babes Wodumo's sister Nondumiso Simelane, has opened up about how the "Gqom Queen" is coping with the unexpected passing of her husband, Mandla "Mampintsha" Maphumulo. Member of Mzansi's renowned Kwaito group Big Nuz Mampintsha died on 24 December 2022 at the age of 40. This was just days after his record label issued a statement that he had suffered a stroke that landed him in hospital.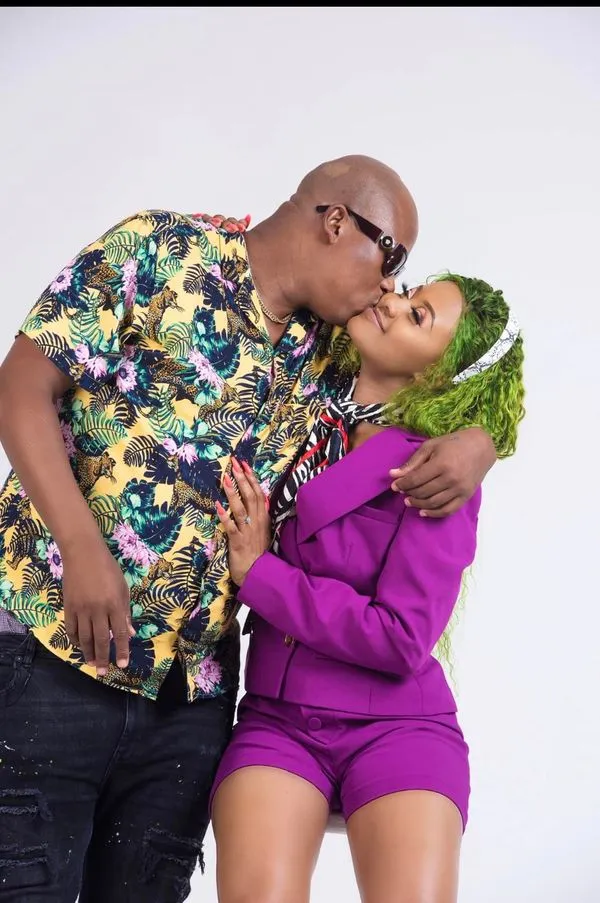 It's no secret that losing a husband can be very difficult and grieving their loss is never easy. Following the tragedy, Babes Wodumo's fans have been wondering how she is doing. Her sister, Nondumiso Simelane, told TshisaLIVE that her bed is now empty as her husband is no longer by her side. She said she now has to pick herself up and take on more responsibilities to fill Mampintsha's shoes.
"The sad thing is the bed is empty and she needs to take up more responsibilities. Babes is strong. What I like about her is that she didn't change her character," said Babes' sister Nondumiso Simelane. According to Nondumiso, Babes misses Mampintsha and sometimes she calls for him and realizes that he has passed away. She misses him a lot. She would call for him then realizes he is gone."
Having raised her son, Nondumiso said Babes will have no problem raising Sponge. Raising Sponge is going to be easy for her. She raised my child. What would be difficult for her this time around?" she added.
According to her, Babes will be financially secure since she still has access to Mampinstha's money and she is earning royalties from her smash hit song, Wololo.
"Babes will be fine. A lot of things in the house were Babes' responsibility. She has been hands-on. The only difference is that she has access to Mampintsha's money, but Babes is still enjoying royalties from her Wololo hit song. I don't see how she would go broke." She went on to add that Babes needs to heal first because emotionally she is not okay.
"Emotionally, she is not okay. She needs to fix herself first. She needs to heal but that woman (Mampinstha's sister) is not giving her time to heal and get a grip on reality and how to move forward. Mampintsha's mother Zamanguni Gumede, recently slammed the Wololo hitmaker for gallivanting on the streets, instead of mourning the death of her son properly. A livid Zama told Zimoja that Babes was not following the mourning procedure.
Zamanguni told the publication, "One; no offense, I love Babes, she and I reunited and made peace at the funeral, but this is not how things are done…"
"Firstly, she is not at home, she is gallivanting in the streets, drinking and partying. Two, she is not wearing traditional mourning clothes. The daughter of a pastor is not following the rules. She is doing things her own way," she said.