Babes Wodumo's promise to Mampintsha's family
Babes Wodumo's promise to Mampintsha's family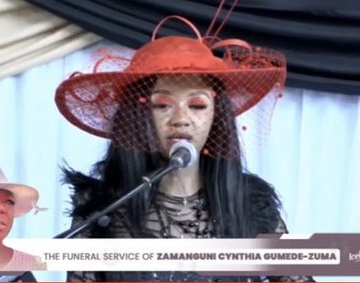 Gqom queen, Babes Wodumo has committed to look after Mampintsha's family.
She was speaking at her mother-in-law, Zamanguni Gumede's funeral.
"Today I want to assure you that you will never go hungry when I'm still around. I will be your pillar of strength, you have a sister in me. If you need anything please call me and if you cannot get hold of me do not hesitate to come to my house in Westville. I am prepared to pay for a metered taxi," said Babes at the podium.
She also revealed that she carried all the funeral costs because she loved her mother inlaw.
"I didn't do this to show off but I wanted to make sure that my mother-in-law gets a dignified funeral. We had our differences but in the end we always made peace. We understood each other. I loved her and I'm glad we made peace,"The funeral was held on Saturday, 21 January.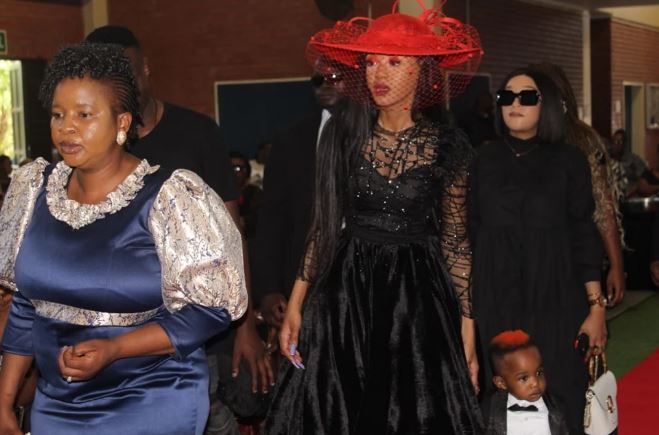 The Gumedes, Simelanes, and Maphumulos were all in attendance.
ad
Thoko Simelane, Babe's mother said:" Zamanguni and I are inlaws. My daughter, Babes is married to her son, Mampintsha. Most people don't know that we had a good relationship but today I want people to know that we had a good relationship with her.
There was no dull moment around her," she said.
Her friend, Thandi Tlali said. "After Mampintsha's death, she was never the same. She insisted that she'd follow him. Today is a bittersweet moment for us, we've lost a friend, we've lost a sister and we will always remember her," she said.
Grand daughter, Balungile Gumede said they are glad they got to spend some time with her.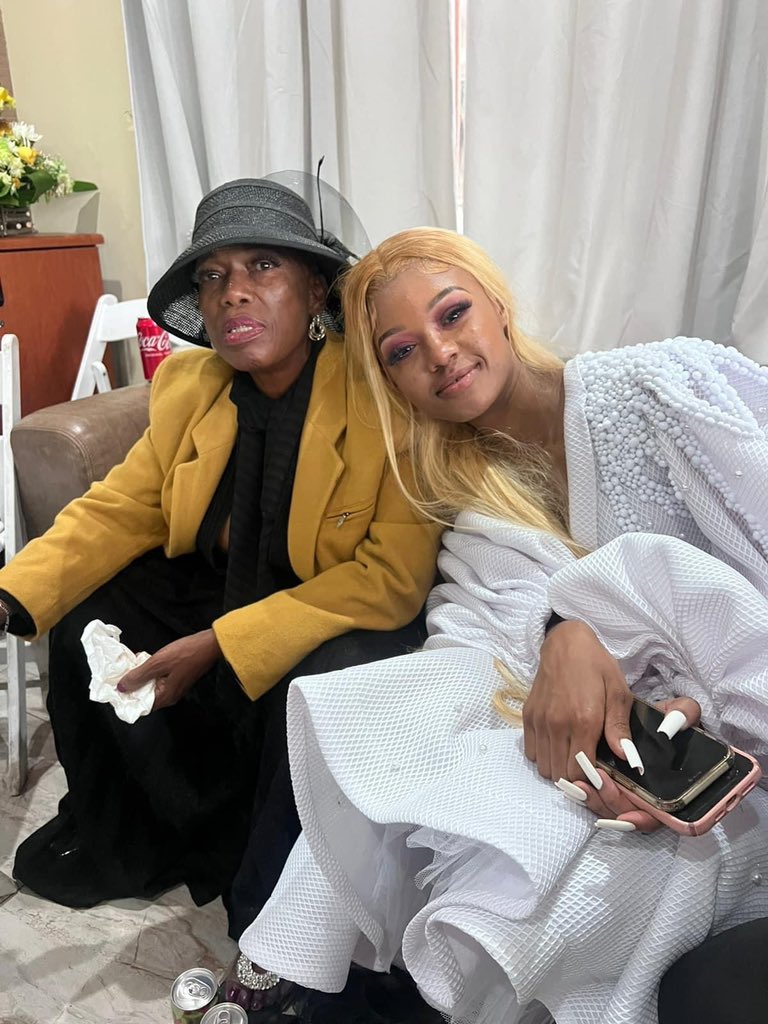 "Losing her is painful because she loved us unconditionally. We are happy that we got to experience her love. When she was at hospital she called us and bid farewell to us.
Zandile Maphumulo from the Maphumulo's thanked Pinky for taking care of Zamanguni. "Babes is a Makoti and that will never change. We've been communicating with Pinky to find out about Zamanguni. We also informed Babes that her mother-in-law is sick therefore she needs to do right by her family. We further told her that she has a responsibility to bury her mother-in-law," said Zandile.
"Today I want the world to know that Babes paid for all the funeral costs because she loved her. Her duties as Makoti will continue, they don't stop today. We also want to announce that Sponge is left with a mom in Pinky. The relationship must continue," said Zandile.
Ward Councillor, Sihle Mazibuko, "Fortunately I know her, she was a full member of ANC.
She was very clean and we learned a lot from her," he said