Babes Wodumo Vs Kamo Mphela divides Mzansi
Babes Wodumo Vs Kamo Mphela divides Mzansi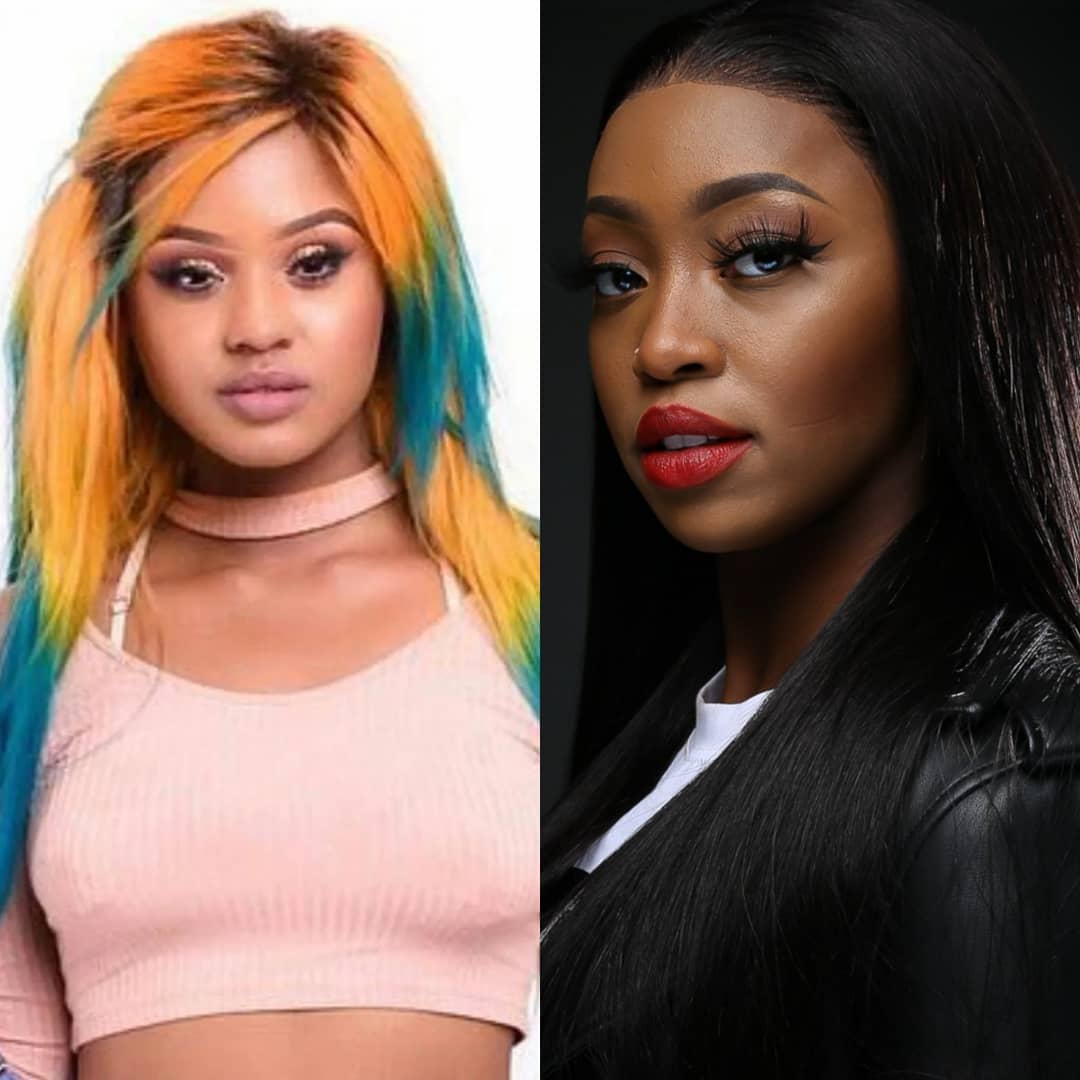 Twitter was left in shambles this week over Kamo Mphela's impressive UK performance. However, tweeps couldn't help but compare the dancer to gqom queen Babes Wodumo.
It all began after the Nkulunkulu hitmaker shared she is all the way in the UK for an amapiano performance, proving the genre is truly taking the world by storm.
"UK to the world we go" she captioned with a Union Jack emoji.
Check out the clip that went viral:
🇬🇧 Uk to the world we go 🙏🏾 pic.twitter.com/kESqml3l66

— Kamogelo Mphela 🎭 (@Kamo_mphelaxx) September 5, 2021
Though there was much praise for the star's boss moves overseas, users couldn't help but compare her to the gqom queen and Wololo hitmaker who they felt should be in Kamo's boots today.
Some felt Babes' career was hindered in some ways, not allowing her to reach the heights of success available to her.
Other tweeps took to the TL to talk about how Babes could have been an even bigger star than she is today.
Some tweeps defended Babes by mentioning her feature on Marvel's Black Panther is an indicator of her international acclaim.
"Kamo Mphela is living that life we all wanted Babes Wodumo to live," said one user.
Fans were also fed up with the internet pitting two female music powerhouses against each other.
Kamo Mphela is living that life we all wanted Babes Wodumo to live.

— Zandile Excel (@ZandileExcel) September 6, 2021
Babes Wodumo's got enough talent to bounce back, hard! A scandal here and there shouldn't convince you to write her off, especially with the kind of talent that she has. She just needs the right people in her corner and we'd witness her being an international brand.

— Tshepo Ranko (@Tshepo_Ranko) September 6, 2021
Can yall congratulate Kamo Mphela without mentioning Babes Wodumo, why praise another girl and degrade another tho? pic.twitter.com/MXy5vCkLbK

— they, them & their. (@skye_nonbinary) September 6, 2021
"I can't help but think Babes Wodumo would've been as huge as…" pic.twitter.com/xovpD48yDV

— 🤰🏾 (@palesa_moloto) September 6, 2021
You can celebrate Kamo Mphela without dragging Babes Wodumo, because if the tables were turned you would be calling it tribalism with your double standards. Babes Wodumo is not broke her latest album went platinum this year. Focus on your perfect lives and leave babes alone

— Mr Handsome (@MrHandsome_ZA) September 6, 2021