Babes Wodumo opens up about her cheating husband, Mampintsha
Babes Wodumo opens up about her cheating husband, Mampintsha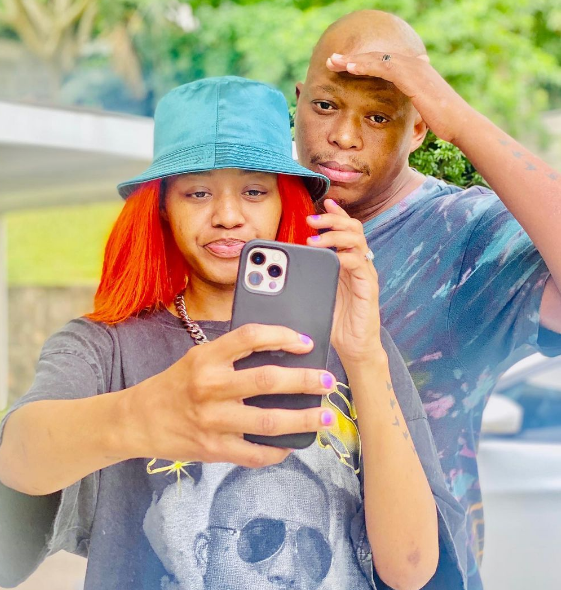 Bongekile Simelane, whose real name is Babes Wodumo opened up on her husband, Mampintsha's infidelity in their marriage.
The Gqom singer was in an abusive relationship with Mampintsha whose real name is Mandla Maphumulo, but they settled out of court, sought counselling and got married.
However, in one of the episodes off their reality TV show, Uthando Lodumo, Bongekile revealed how Mandla has been flirting with other female celebrities and has gone as far as hitting on her dancers.
"When I log into his Instagram, I see the messages he sends to other female celebrities that I know, some of them have told him to stop it because they know he is married to me. Then he brushes them off by giving them compliments. He sends them the fire emojis and flirts with them, which is so embarassing," she said.
Speaking of how he flirts with her dancers, Babes Wodumo said: "I've had male and female dancers, but he's gone and hit on all of my female dancers even slept with some of them."
"He is hurting me both at work and at home. When I fire these girls and get new dancers, he does the same even with those ones."
He is also dating some of my friends; that really hurt me," she added.