Babes Wodumo finally responds to those criticizing her weight loss
Babes Wodumo finally responds to those criticizing her weight loss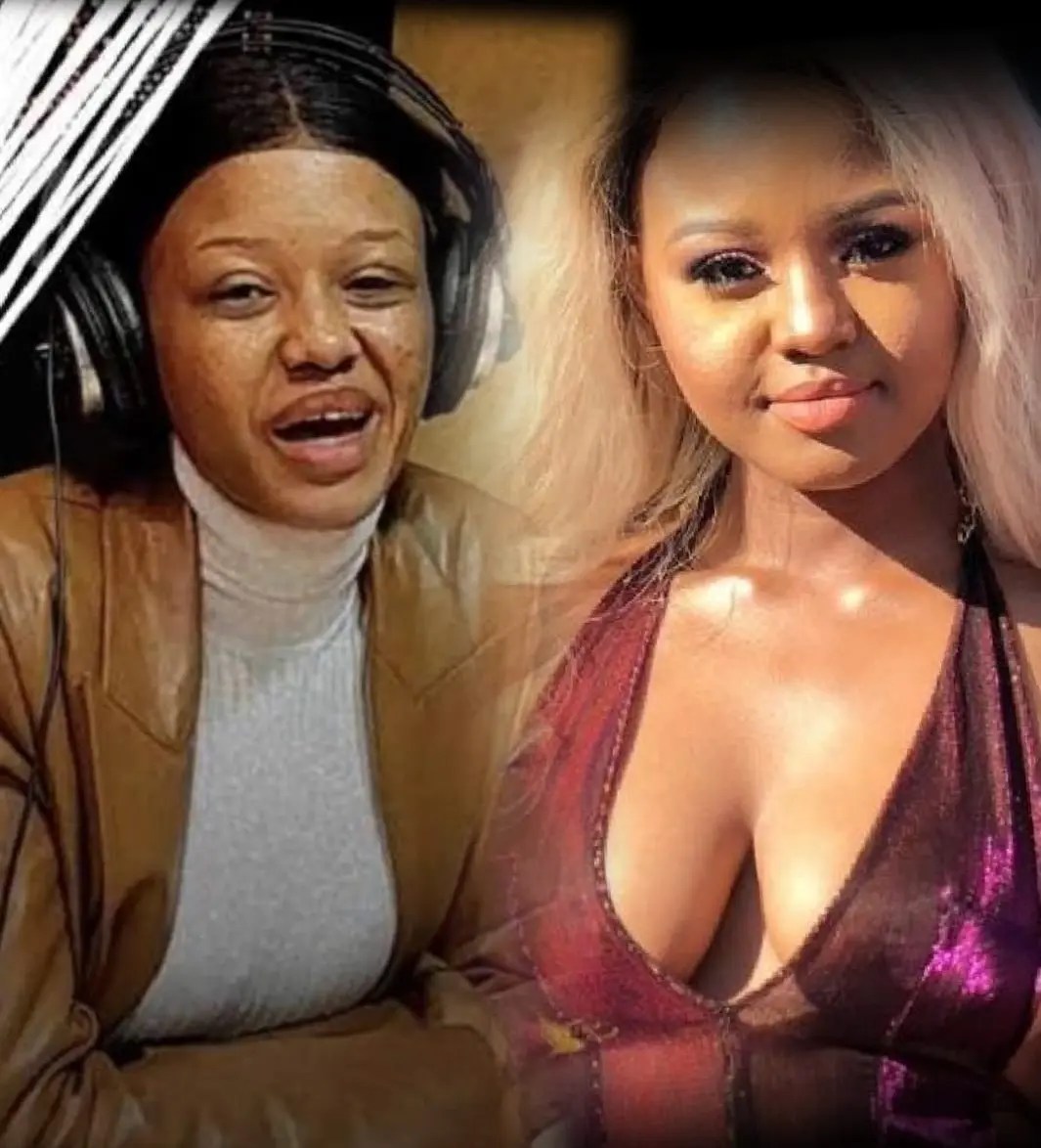 Gqom queen, Babes Wodumo has set the record straight and educated her trolls on what caused her weight loss. Commenting under radio personality Jacinta Ngobese's Facebook post, Babes said it hurts to see people, mostly women making fun of her weight loss which occurred during and after her pregnancy.
There is a recent picture of Babes while visiting Ukhozi FM studios. In the pictures she wore a brown blazer, brown skirt and a cream white polo neck with brown boots and a simple hairdo but it was her overall appearance that got her trolled.
Jacinta spoke about how her weight loss subjected her to bullying and how that made her feel. She said when she was 8 months pregnant, she lost a lot of weight because of depression.
"This is a Photo of me from 11 years ago when I was 8 months pregnant with my son! YES… I'm pregnant in this photo but because I was so severely depressed instead of gaining weight, I lost weight drastically.
"I looked terribly sick and I had told myself then that should I ever fall pregnant again I would make sure it's with a kind and caring man that would spoil me and treat me like I'm about to bring a treasure into this world, it's always been my dream to experience that unconditional love because I'm carrying a precious baby, " she continued in her post.
She said people laughed at her but had received a lot of support from other people.
She then called out the people who are making fun of Babes Wodumo unprovoked, "So the people who are making fun of Babes its because they don't know how difficult being a mother is and how much of yourself you lose during that time and all you need is to be surrounded with love and kindness and people who care about you so you can at least have beautiful memories of that time.
"I'm actually crying as I type this because we all go through so much, sometimes all you need is to be okay and happy and surrounded with love. Please don't make fun of someone else's situation just because you don't understand it or you have never gone through such. . I wish Babes all the love and prosperity in the world. Love and Light. "
Babes Wodumo then responded to the post and pointed out how it's mostly women who speak vile things to her.
"I lost weight during my pregnancy and after birth I lost more weight. It hurts to see women making fun of how I look," she said. "Is it because I'm a celebrity or because I'm a young woman who is finding her feet in motherhood? I am enjoying motherhood and I don't know what they want from me.
"Others are quick to judge saying I am sick, I need help or I am taking drugs, just because I had a baby and my body is still recovering…I am not stressing about my weight loss because some of my friends and my sister went through the same thing."
Babes Wodumo visits Ukhozi FM. pic.twitter.com/VxU5VWasVL

— Musa Khawula (@MusaKhawula) September 9, 2022