Babes Wodumo at Mampintsha's final send-off #MampintshaFuneral
Babes Wodumo at Mampintsha's final send-off #MampintshaFuneral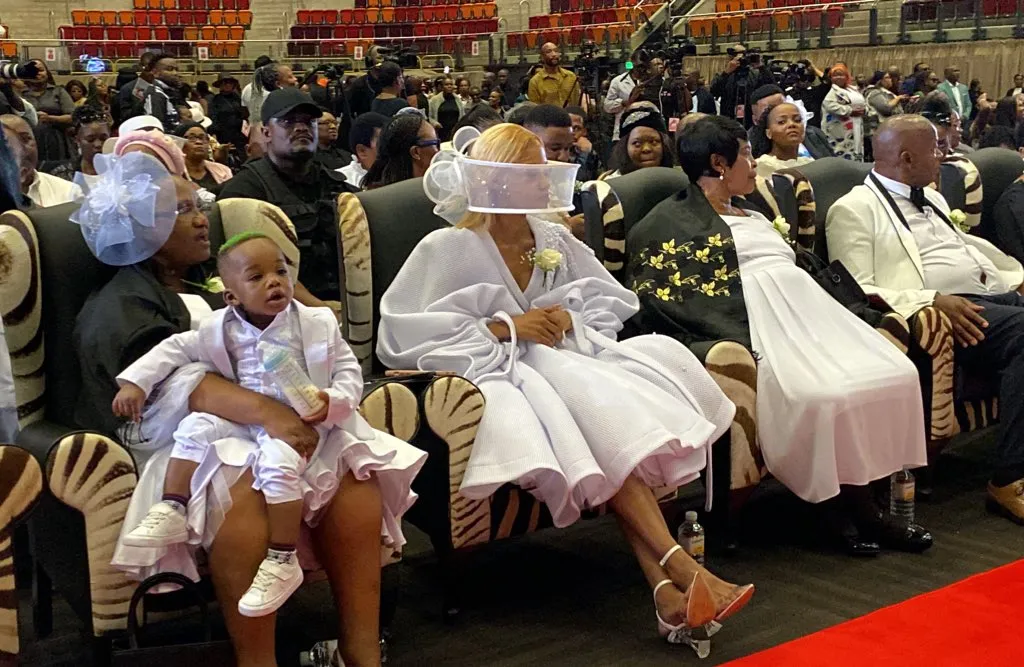 The Wololo hitmaker's fans were worried about Babes Wodumo after the news broke out that Mampintsha had succumbed to a stroke following a short stay in the hospital last week. They have been keeping her in their prayers, and many are relieved to see that she is doing well and trying to remain strong, despite losing the love of her life.
Babes Wodumo was in a jovial mood this morning when Big Nuz's smash hit Ngeke, played at the late gqom star's memorial service. Mampintsha's memorial service was held at Bishop Vusi Dube's eThekwini Community Church in the Durban CBD on Thursday, 29 December 2022. The Wololo hitmaker has been praised by her fans for being strong and some pointed out that Mampintsha would have also done the same thing.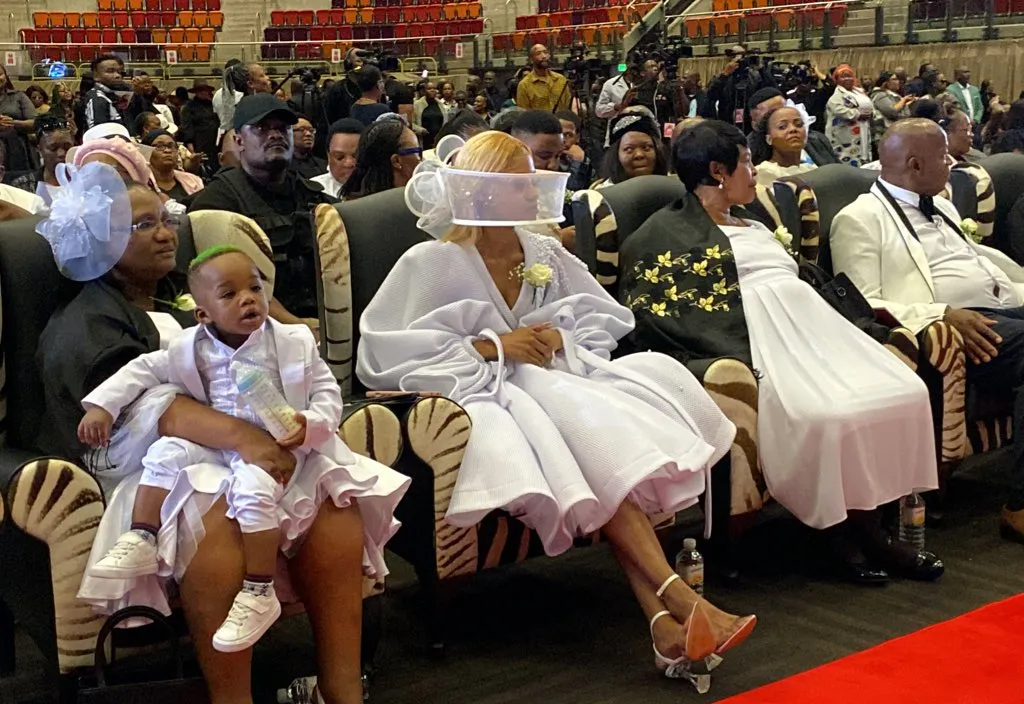 "That's how they were, it was their life, what they knew. Celebrate your husband sis, send him off the best way you know how." wrote Shlobile MaKhumalo Lebyane
"Glad she did this, I'm sure naye he would want her to have a bit of energy to celebrate his life the same way they lived it! May God heal her," wrote Jacinta Zinhle Ngobese
[IN PICTURES] The late Maphumulo's wife Bongekile Maphumulo and their son, the funeral is underway. #MampintshaFuneral @ewnreporter pic.twitter.com/XvIiJGwIXk

— Nhlanhla Mabaso (@_NMabaso) December 30, 2022
[WATCH] The late artist's music is played during his funeral service as a tribute to him. #Mampintshafuneral @ewnreporter pic.twitter.com/WfQvxkcT7J

— Nhlanhla Mabaso (@_NMabaso) December 30, 2022
"There would be no any other day for Babes to celebrate his husband like that, she doesn't need to hold herself. No one prepares u for Widowlands sisodwa namhlanje n no one will really understand how this feels until u r there! Be strong cc I won't say kuzolunga but day by day all will make sense" wrote Cynthia MaNgcobo Oliphant.