Babes Wodumo addresses claims DJ Tira is the real father of Spontshi Wodumo
Babes Wodumo addresses claims DJ Tira is the real father of Spontshi Wodumo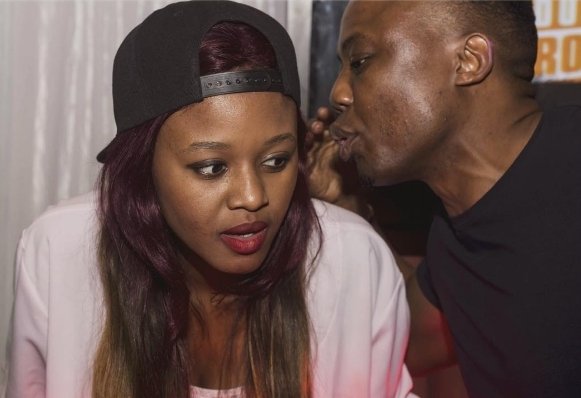 Babes Wodumo is furious after allegations of DJ Tira being the "real" father of Spontshi Wodumo made rounds. This after she wished the Afrotainment Boss a happy birthday, and trolls flooded her comments section with these damning allegations.
Babes Wodumo has been trolled for the longest time, with some people targeting her weight, her "failed career", her choices, one of them being married to a man who abused her for everyone to see, the list goes on.
Now, she is taking a stand and lawyering up to those trolls. Warning them is not enough anymore, so Babes has decided that she needs the help of legal experts to silence trolls.
Yesterday Makoya Bearings turned 41 years of age and industry mates wished him a good one. Babes also took to Facebook to wish her big brother a blissful birthday. She even posted pictures of the two of them, making way for the nasty comments to come through.
Comments such as, "Now here's Spontshi's real father," and "let him pay child support," really irked Babes Wodumo so she clapped back.
"All the time y'all say Tira is my baby daddy, what about his wife (Gugu Khathi), what is she saying about this sh*t you talk about. You guys make me mad sometimes, honestly. I you do not know what you want to say, leave please," she said.
That was not enough to keep the nasty trolls out of her business so she warned the trolls that they should expect lawyer letters coming from her soon. She then took screen shots of the nasty comments people said to her and posted them.
Another troll on her radar was a woman who dissed her body image saying she used to look good, now she looks like she is sick. The troll, who was identified by Babes as Miss Tshiamo Ntshudisane, said to Babes, "When you were still Babes Wodumo. Look at you now Geeuuu Wodumo."
Then Babes asked her followers to please help identify the woman, "My legal team has been trying to contact Miss Tshiamo Ntshudisane who is in the image below, it is in regards to her statement below, omaziyo (whoever knows her) please assist us via inbox in getting in contact with her, kuyaphuthuma..
Ngiyabonga (it is urgent, thank you,)"