Babes Wodumo accused of stressing Mampintsha
Babes Wodumo accused of stressing Mampintsha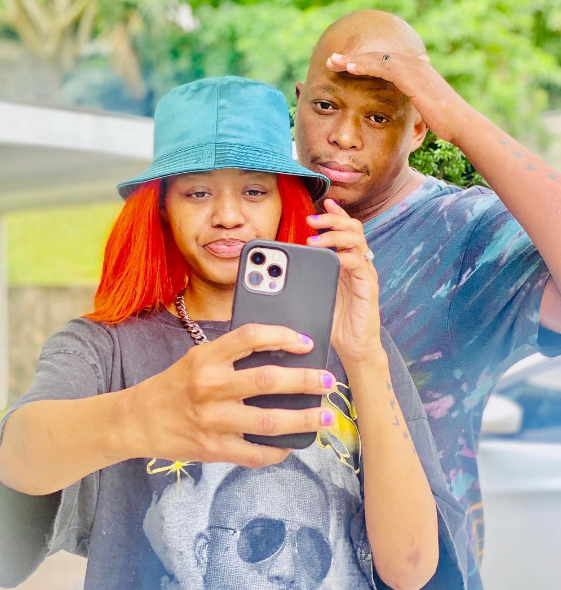 Kwaito artist Mandla "Mampintsha" Maphumulo is stressed and needs a beautiful place to clear his mind.
Mampintsha revealed this on Facebook, posting: "I just need some time in a beautiful place to clear my head."
In another post, he said: "Awulele ngani na (ngiphethwe I stress singing) esani I stress?"
He also wrote: "Damaged people are strong because they know how to survive."
His friends and fans sympathised with him, but they also blamed his wife Bongekile "Babes Wodumo" Simelane for putting him under stress.
In the last few weeks, Babes has been trending, starting when she insulted Mampintsha and his mum live on Facebook.
Hours later she apologised and said it was a publicity stunt, but it was only a matter of days and she was swearing at singer Makhadzi and accusing her of sleeping with Mampintsha. The internet was in a frenzy as Makhadzi hit back, saying Babes was abusing Mampintsha.
Phumi Lelo said: "Babes lost me when she was swearing your mum, but then again, I don't know what she's going through. I can't judge her since well I myself am not perfect, but I wish you guys all the best."
Mdluli imbewu yomlanjwane posted: "I honestly feel like Babes has had a negative effect on you. I remember while you Wodumo were still in Big Nuz. I met you guys at the workshop. You were a lovely guy full of jokes and I also saw you in Gateway and I sensed the same kind of energy. Now you're turning into something else. That girl has no respect. No matter what you and your mum went through, Babes has no right to swear at her mother-in-law, for God's sake. "
Snenhlanhla Malinga posted: "Babes needs you more than ever now. Remember you introduced her to fame and you were there when all this started. So now be the bigger person and support her. Pray for her and your marriage and book her to rehab so she can stay away from substance abuse. In times like this, you need to remember all da good things that made you fall in love with her. "