Ayanda Ncwane's Brother Spills The Tea On Sfiso And Nonku's Relationship
Ayanda Ncwane's Brother Spills The Tea On Sfiso And Nonku's Relationship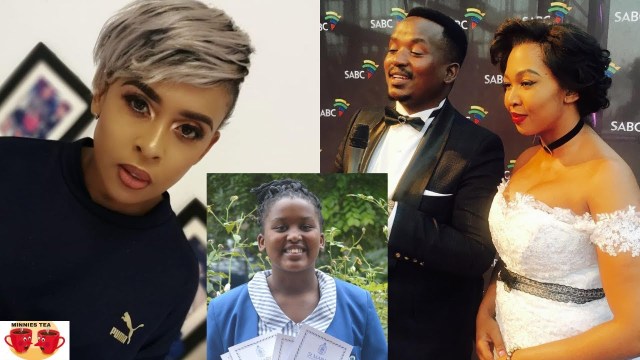 The Real Housewives Of Durban is setting the timelines ablaze with their intriguing storyline and ability to leave us feeling impassioned. Housewife Nonku Williams and music mogul Ayanda Ncwane have been the stars of the show because of their little beef. But according to Ayanda's brother Phupho Gumede, he says the two ladies have no bad blood between them.
Phupho Gumede took to Twitter to iron things out on behalf of his sister Ayanda. He also does make appearances on the show now and then and the two briefly discussed the Nonku issue.
Since the show's debut, people have been making assumptions about the state of their 'relationship' and whether they have bad blood or not. On the very first episode of Real Housewives Of Durban, Nonku revealed that she is the late Sfiso Ncwane's baby mama.
Much to Ayanda and the viewers' dismay, many thought the late gospel star committed infidelity, however, thanks to Phupho, we now know half of the truth, and that is he did not cheat on either of them.
Phupho says that Ayanda and Sfiso dated for a while before Ayanda wanted to commit to a life of Christianity. She then decided to end things with Sfiso, and during their break up, he met Nonku. Their relationship resulted in a baby girl, but few months down the line, Sfiso decided to marry Ayanda.
A tweep insinuated that the two ladies do not get a long because they were both "dribbled" by the gospel star, however Phupho poured cold water to those assumptions.
"Well there you have it, Nonku & Ayanda have a history that's being concealed on the show. So that first reaction was uuuuuhm … New lady just let slip," a tweep wrote. Then Phupho defended his sister by saying, "Yall love drama. Ayanda got saved and became a Christian hence she broke up with Sfiso because she couldn't jola as a Christian. Then during that time Sfiso and Nonku dated and had a kid. Then a couple of months down the line Sfiso also got saved and married Ayanda."
"So there really is no 'history' between Ayanda and Nonku, no one got cheated on so maybe drop the narrative you've created in your head."
Yall love drama😂Ayanda got saved and became a christian hence she broke up with Sfiso because she couldnt jola as a christian.Then during that time Sfiso and Nonku dated and had a kid.Then a couple of months down the line Sfiso also got saved and married Ayanda.#RHODurban https://t.co/pjbZH1qguo

— phupho gumede K (@phuphogumedek) February 19, 2021