Ayanda Ncwane Vs Shudufhadzo Musida: Who Wore It Better
Ayanda Ncwane Vs Shudufhadzo Musida: Who Wore It Better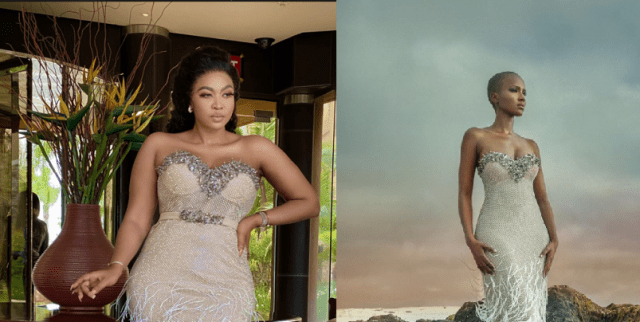 Reality star and businesswoman Ayanda Ncwane is a very gorgeous woman with top class style and a taste for the fancy things in life.
Miss South Africa winner Shudufhadzo is also goals when it comes to style stars and her rocking hot bikini ready body makes everything she wears all the more stunning.
Even though the two ladies might not have much in common but the one thing that makes them stand out are their style choices and this time they happen to have a twin moment as all celebs happen to have one point or another in their career.
Unfortunately, we have to make you choose who wore the ensemble best even though they both looked gorgeous in the dress.
Ayanda Ncwane
Ayanda wears the Keys Fashion ball gown with a few touches of bling and her hair pushed back to bring out her shoulders.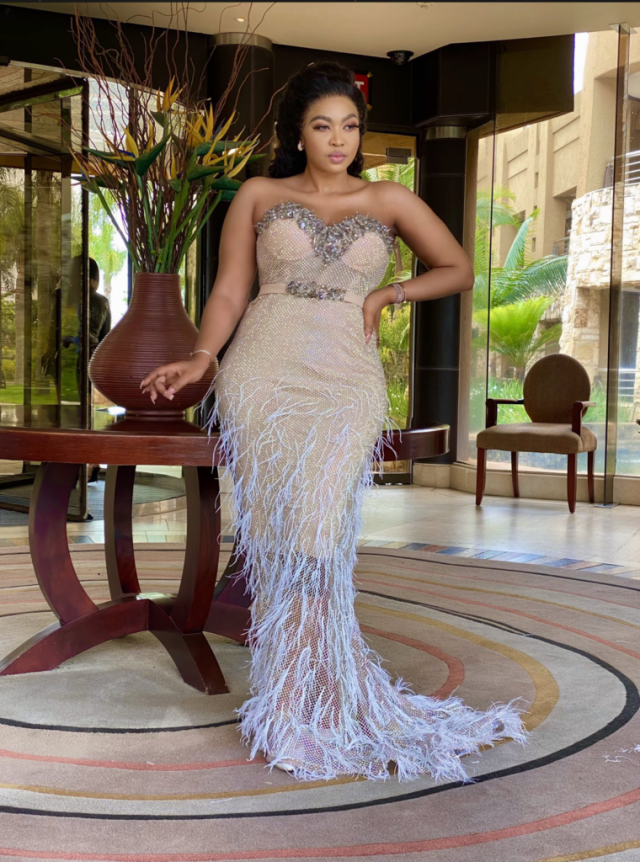 Shudufhadzo Musida
Musida also looks amazing as she let the dress do all the talking and her natural beauty shine though.