Ayanda Ncwane in hot soup
Ayanda Ncwane in hot soup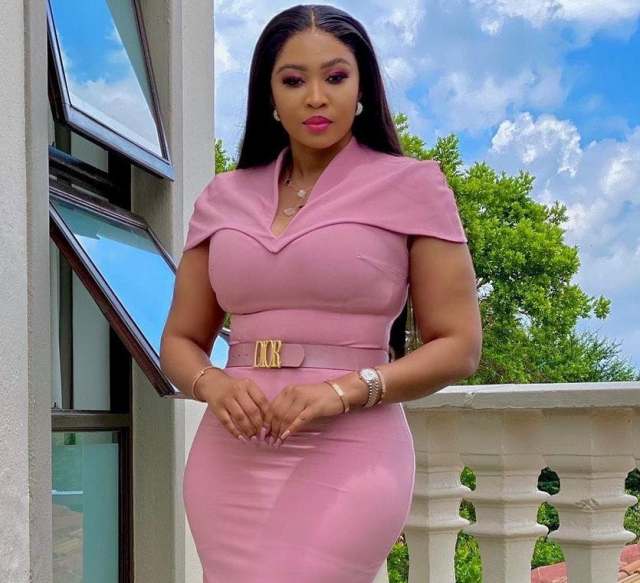 Every week Tweeps seem to target a new housewife labelling her a diva, rude, self-centered or just an all-round mean girl. This week is Ayanda Ncwane's turn and people are not going easy on her. The Real Housewives Of Durban have taken over our timelines and viewers agree that Ayanda is the new villain, thanks to her "tribalism" and the low-key mean girl persona many have seen grow on her.
This week, the ladies took a short trip to Cape Town where Nonku Williams was the esteemed host. During the trip, Nonku was having a mental break down and Annie comforted her. When they made their way back to the dinner table, Ayanda threw shade at her hosting skills saying she really is not the best because she is not hands on.
Many saw the way Kgomotso tried to initiate a fight but Nonku brushed every thing off saying she was not part of the conversation so she must not be involved.
Another issue of tribalism arouse when tweeps noticed the way Ayanda did not consider Kgomotso as an African, saying she is Setswana instead. A tweep defended Ayanda and said it is a norm, "I understand why some people are upset and offended but please understand that "umuntu' can be reference for 'umZulu'. Ayanda was trying to highlight that she's not Zulu but she's Tswana. We phrase it like that in our culture. Not tribalism. #RHODurban."
Here are other comments and they are not nice:
"#RHODurban this will not be tolerated in the Republic. This is pure blatant tribalism and unacceptable! The fact that Ayanda said Kgomotso is not a person because she's not Zulu is unacceptable and we demand accountability from your show and Ayanda must apologize for the remarks."
"Nonku was literally having a mental breakdown and all Ayanda and Laconco cared about, is foods and drinks…… The same people who'd tweet "Check on your friends depression is real" Thinking faceFace with rolling eyes I'm so disappointed. Few things that we take for granted."
"Kgomotso say things straight to your face, with her what you see is what you get. Ayanda pretends to be nice around them, but shes mean, she knew the public loved her. Mrs Google me is just arrogant nje. Nonku is harmless. Annie, Kgomotso and Sori are just having fun #RHODurban."
I loved Kgomotso in this episode. Ayanda and LaConco were being pity and judgemental. Ayanda doesn't host but criticises #RHODurban

— Edi Gee (@Gee_1911) April 16, 2021
I love the fact that Kgomotso told Ayanda and LaConco she's not scared of them and I felt like it was necessary because they were ganging up on her for calling out BS.. This tribalism thing also…. I'm so disappointed like it made me sooo uncomfortable #RHODurban

— TheTswanaQueen (@KeneMcQueen) April 16, 2021