Ayanda Ncwane hangs out with American artist Chance The Rapper
Ayanda Ncwane hangs out with American artist Chance The Rapper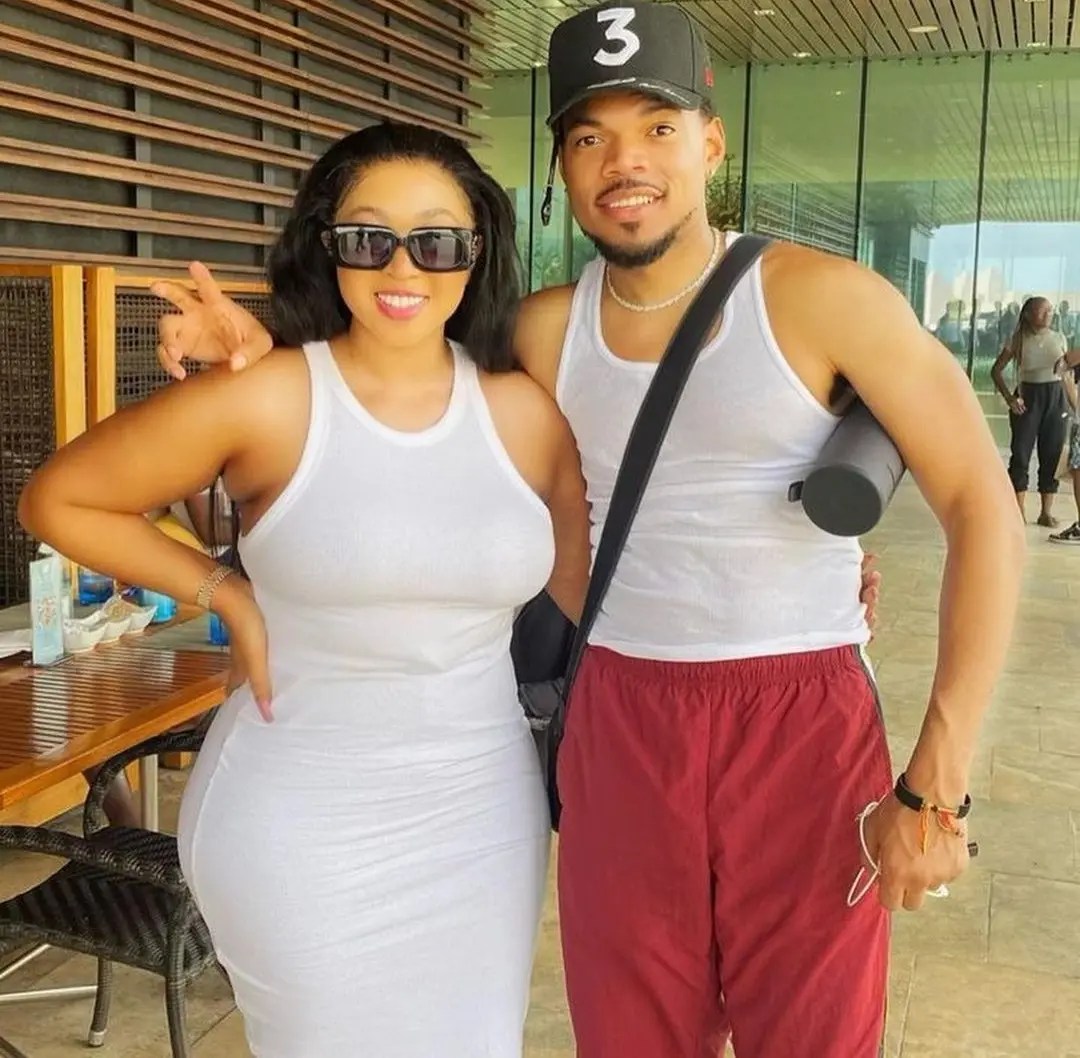 Reality star Ayanda Ncwane – was recently trolled by tweeps for not recognising United States rapper Chance The Rapper in Ghana.
Tweeps are finding it hard to believe that the media personality hanged out with him for close to an hour and didn't know who he is.
Real Housewives of Durban reality star Ayanda Ncwane was recently trolled by tweeps for hanging out with hip-hop rapper Chance The Rapper in Ghana, Accra.
Ncwane revealed on her Instagram story that she didn't know who the award-winning rapper was until an hour later when a friend of hers told her.
Ayanda Ncwane hangs out with Chance The Rapper. pic.twitter.com/k7ZVe6iaeh

— Musa Khawula (@khawula_musa) January 8, 2022
Ncwane's Instagram suggests that she was on holiday with close friends in Ghana when she bumped into the United States rapper.
The star was also in the headlines last month (December) when she paid tribute to her late husband Sifiso Ncwane on his fifth death anniversary.
Her gospel star husband Sfiso Ncwane's death
Sfiso Ncwane passed away in December 2016 at the age of 37 from kidney failure.
In few years..

"uBaba Chance the Rapper was great performer 🍆… And great provider 🍆

Without him going on stage 🛏️ our daily are not taken care of.. Alisekho ibhodwa 🍆 eliya izoko 🍑" pic.twitter.com/P4hBpDAV3s

— ChrisExcel (@ChrisExcel102) January 8, 2022
Ayanda spotted the Hip Hop icon who touched down in Ghana soil barely a week after tweeting about his interest in visiting the gateway to Africa.
Chance The Rapper whose real name is Chancelor Johnathan Bennett stated that he wished to be in the capital of Ghana, Accra for Christmas.