Award-winning actress Lindiwe Ndlovu laid to rest
Award-winning actress Lindiwe Ndlovu laid to rest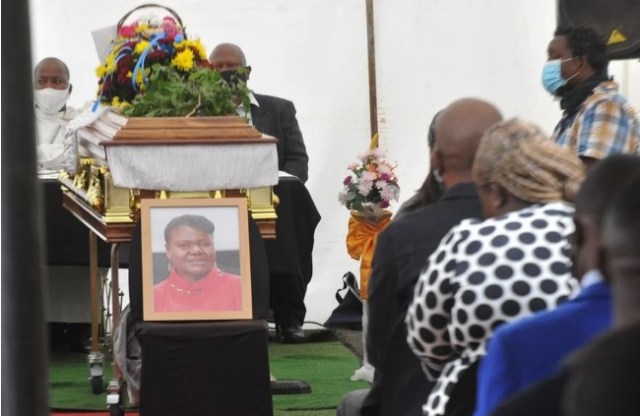 SAFTA award-winning actress Lindiwe Ndlovu was laid to rest at Mophela Cemetery in Hammarsdale, west of Durban, on Saturday (16 January).
The 44 year-old actress, who's best known for playing Patjutju on Uzalo and Sponono on Zabalaza, died on Monday after a short illness.
Her family and friends gathered at her home in Hammarsdale to pay their last respects, while following all Covid-19 lockdown regulations.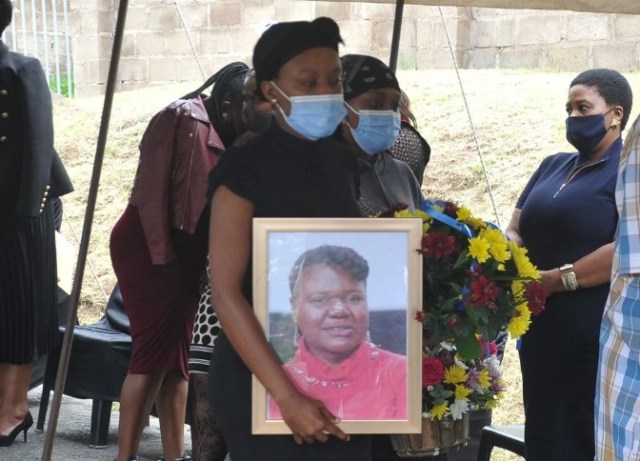 In the emotional but short funeral service, which lasted for one hour and had only four speakers on the programme, Lindiwe was described as a humble and strong person.
Her friend Susan Mongake told Daily Sun she met Lindiwe 20 years ago in Joburg and she was like a sister to her.
"She was my real sister and she taught me many things. She taught me to cook and eat uphuthu.
"Lindiwe was like my sibling and she was many things to me. She promised to visit me on Sunday as we normally visited each other.
"I was looking to hosting her in my home but I received the bad news that she was no more. I'm still asking myself many questions about why she left me like this," she said.
Lindiwe's brother Dumisani Msimango told the People's Paper she was strong bust also humble.
He said many people wanted to attend her funeral service but they were turned them down because of Covid-19.
"She had a strong character and I was not surprised when I saw her being given strong characters on TV.
"I was with her at our home in Joburg last Sunday when we were arranging her accommodation because their acting industry is not doing well because of these Covid-19 lockdown," he said.
Dumisani said Lindiwe died happy and excited as she had just scored a role on Mzansi Magic's Gomora after a long time of not working.
"She was shooting on Gomora and we were arranging for her to get a place closer to the set of the show."
Lindiwe has acted in many movies and TV dramas such as Lockdown and Ifalakhe.
She scooped the best actress in feature film award at the SAFTAs in 2013.