Atandwa Kani and Fikile Mthwalo Heading for Divorce After Six Years of Marriage
Atandwa Kani and Fikile Mthwalo Heading for Divorce After Six Years of Marriage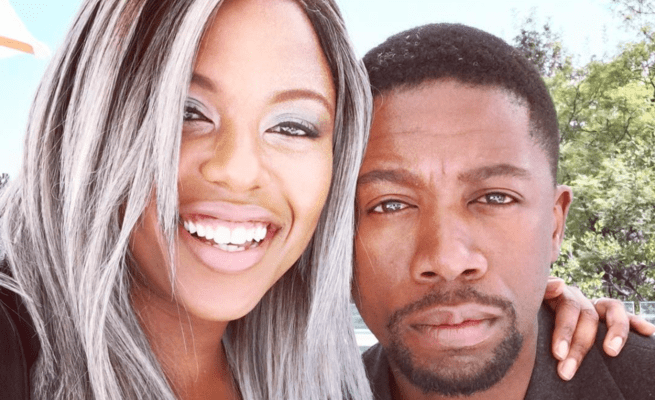 The once fairy tale marriage between television actors Atandwa Kani and Fikile Mthwalo has come to an end, as revealed exclusively by Sunday World. Mthwalo's attorneys have informed Kani that she will be filing for divorce after their attempts to reconcile and salvage their struggling union were unsuccessful. This marks Kani's second failed marriage in less than a decade.
Kani, a former Generations actor, married Mthwalo after a highly publicized divorce from his first wife, Thembisa Mdoda. The dissolution of Kani and Mthwalo's marriage, which was registered in December 2015, comes as a disappointment to their loved ones who had hoped for a reconciliation and the possibility of starting a family together.
Sources close to the former couple expressed their sadness over Mthwalo's decision to file for divorce, as they had believed the couple would find a way to resolve their issues and reunite. Following their separation, Mthwalo moved to Kyalami Hills while Kani resided in Meredale.
Despite their separation, the sources mentioned that Kani and Mthwalo continued to communicate in an attempt to salvage their relationship, although their efforts were in vain. Mthwalo reportedly decided to file for divorce after reflecting on their differences and realizing that their shared ambitions no longer aligned, resulting in the loss of the spark and affection they once had.
Another associate, who also spoke anonymously, confirmed that the couple was heading for a divorce.
"Mthwalo told us that they have already signed a settlement agreement, which they will make a court order. It's a fait accompli but who knows, maybe they could both change their minds before the matter goes to court," said the associate.
Another associate also confirmed that the two had signed a settlement agreement.
"I have seen it. It doesn't say much except to say that they have already shared their movable assets," said the associate.
The associate further said when Mthwalo informed Kani that she would file for divorce, he told her that he would not oppose it.
"It is really not good for him, second divorce in less than 10 years. But he is still young and will hopefully find his soulmate," said the associate.
Kani's previous divorce from Mdoda was marred by allegations of infidelity, as paternity tests revealed that their twins were not biologically his own. Mthwalo did not respond to written questions, and Kani was unavailable for comment on the matter.