Artist blast ANC- They treat us like used C0NDOMS!
Artist blast ANC- They treat us like used C0NDOMS!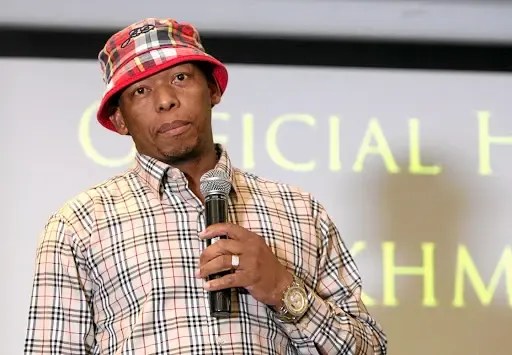 SOUTH AFRICAN artists have vowed to withhold their votes, particularly from the ruling party.
This after multiple grievances against the Department of Sport, Arts and Culture as well as its subsidiary entities.
They announced, through social media platforms, that they would not be voting in the upcoming local elections.
One poster read: "South African artists, withhold your votes in the elections. Government corruption, Arts and Culture corporation, lockdown stress, relief fund answers."
Activist and jazz artist Sibongile Mngoma captioned the post: "Remember what the ruling party did to you, artists. It's been 18 months of hell. Choose wisely and relocate your vote."
Speaking to Daily Sun, musician and activist Eugene Mthethwa said he would not be voting.
"I fully support this call. As artists, we understand this is a bold and risky step, but it's for a good cause. If we don't vote, we might unintentionally put the same political party into power. This is definitely not what we want. So, we need to withhold our vote from the ruling party. We cannot keep giving it our votes whereas it ignores our cries," he said.
He added that he had been a loyal member of the ANC for too long.
"Unfortunately, our black leaders oppress us. I've been a loyal ANC member for a long time, and actively participated in its voting campaigns. But, it has done nothing for the creative industry. Instead, artists are treated like used condoms. We're only used when they want votes from people. We're saying it's enough."
He said they were aware that there would be sell-outs who would still vote.
"Unfortunately, there's nothing we can do about them as they're benefitting from the ruling party. But, the future will judge them," added Eugene.
In the last few weeks, more artists have been denouncing the ruling party, including Zahara, who lambasted it for failing to support them.
In July, Pearl Thusi lashed at Minister Nathi Mthethwa, tweeting: "Dear Minister @NathiMthethwaSA, I say this in the sincerely way. Artists are struggling. Can you assist with actual support/money like how you tweet us congrats and condolences?"
In July, Kelly Khumalo said she would not be campaigning for any political party.
Recently, media personality Kuli Roberts was unveiled as a member of ATM.
In August, event organiser Phathiwe Ndleleni also circulated a video clip calling on artists to withhold their votes from the ruling party.