Ariana Grande teases new 'positions' deluxe edition release
Ariana Grande teases new 'positions' deluxe edition release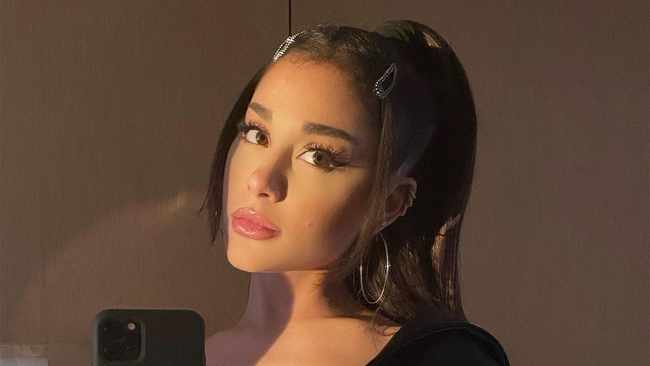 Ariana Grande has teased a deluxe edition of her "positions" album with a cryptic social media post.
The "thank u, next" hitmaker is seemingly repackaging her 2020 LP with four new songs, as well as her recent "34+35" remix with Doja Cat and Megan Thee Stallion, which was released earlier this month.
Ariana took to her Instagram page to share three images, a television a mirror with "34+35" and "Ari, Doja, Meg" written on it, and a back cover tracklisting for "positions" which included the title of the remix and four additional songs, but frustratingly for fans, the new titles were scratched out.
She captioned the post: "happy february (sic)"
happy february pic.twitter.com/Hgy8NO1FQr
— Ariana Grande (@ArianaGrande) February 2, 2021
The record has yet to be confirmed so there is currently no release date information available.