Another blow: Somizi replaced by DJ Tira
Another blow: Somizi replaced by DJ Tira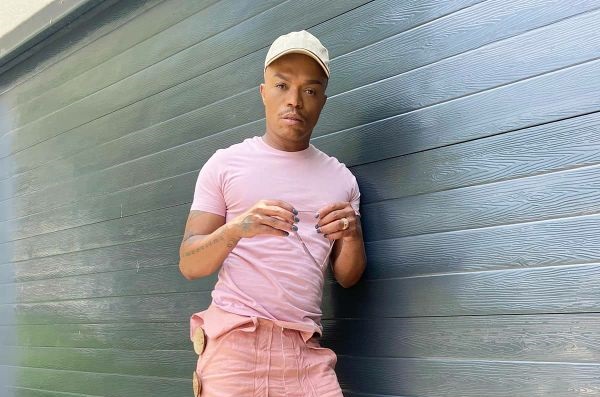 Local footwear brand Bathu is the latest company to give media personality Somizi Mhlongo a wide berth amid allegations of abuse by his estranged husband Mohale Motaung.
The publication has learnt that the sneaker makers had a meeting with Mhlongo this week that resulted in his absence from their 28th store opening at Gateway Theatre of Shopping in Durban, KwaZulu-Natal.
Mhlongo, who is a brand ambassador and has a special sneaker line in collaboration with the locally manufactured shoe, was replaced by Durban favourites DJ Tira and his protégées, the former Idols contestants Viggy and Virginia Qwabe.
On Friday, Bathu head of marketing Mashudu Ndopu declined to divulge details surrounding Mhlongo's absence at the store's opening.
"We are currently going through internal processes … I will be able to talk on Monday at the latest," she said.
Metro FM took the lead in giving the media personality some time off by muting his microphone on his popular radio show The Bridge with Dineo Ranaka.
In a statement released on Friday, television channel M-Net also announced that it had allowed the Idols judge some time off from the show to deal with matters involving his personal life.
Meanwhile, Motaung has remained in high spirits as other celebrities rally behind him and calls for support mount following his explosive revelations in last weekend's edition of a local newspaper.
"I am okay. What can I say? It is what it is," Motaung told the publication on Friday.
In January, the publication reported that the Mhlongo-Motaung marriage was rumoured to be on the rocks and that the couple were in talks ahead of divorce proceedings. Mhlongo denied the rumours and rubbished the report.
But in an audio recording obtained by a local publication, which has been widely shared on social media, Motaung cites physical abuse from as early as three weeks into their relationship as one of the contributing factors to their divorce.
Motaung alleges that Mhlongo chased him with a kitchen knife during an altercation at the former's home.
I took my keys and walked out; he took a knife. I was about to exit, so he said to me: 'If you exit … I'm going to kill us both.' I took my keys and I ran. He grabbed the knife and said: 'If you walk out I'm going to stab you.' Now I see this different person.
Mohale Motaung
On Friday, in a lengthy response statement, Mhlongo denied the abuse allegations and said that he loved his estranged husband.
"Never in my wildest dreams did I think that I would one day have to defend my honour as a result of someone I have loved so deeply and so genuinely deliberately harming my reputation, [which] I've worked so hard to build," he wrote.
"Our relationship had its ups and downs, but I have never been physically or knowingly emotionally abusive towards my estranged husband. I vehemently deny the allegations of criminal acts towards him and I would like to clear my name of that defamation.
"We had one altercation in which I had to defend myself and both of us were physically hurt by the other. I am at this stage not at liberty to dive deeper into the details, but can state that he is not a victim in this situation," Mhlongo said.
In response to Mhlongo's statement, Motaung alleged that the audio was leaked by producers of their reality TV show without his knowledge.
The conversations heard in that audio were privileged as they were with one of the producers of Living The Dream With Somizi. I trusted the person with whom I was engaging and did not divulge such details for any material gain. In these conversations, I was laying case to reason why I would not want the details of our divorce to be used in the upcoming season of the reality TV show as this would not reflect the complete truth and did not want the details thereof to be used for financial gain.
Mohale Motaung
Legend Manqele of BarLeader TV, the producers of Living The Dream With Somizi, did not answer calls and text messages sent to him.
Motaung said of the leaked audio: "Myself and the person in question had a personal relationship that has been built for years and I felt secure relaying my experience to him, having been assured that it was privileged. I never imagined that my turmoil would be exploited in this manner. Since the release of the conversations, I find myself stripped of my agency and the right I had previously reserved to tell my story when I was ready."
He confirmed that he suffered abuse at the hands of the Idols judge and hoped to conclude his divorce from Mhlongo peacefully.