Another baby for actress Simphiwe Ngema? – Photo
Another baby for actress Simphiwe Ngema? – Photo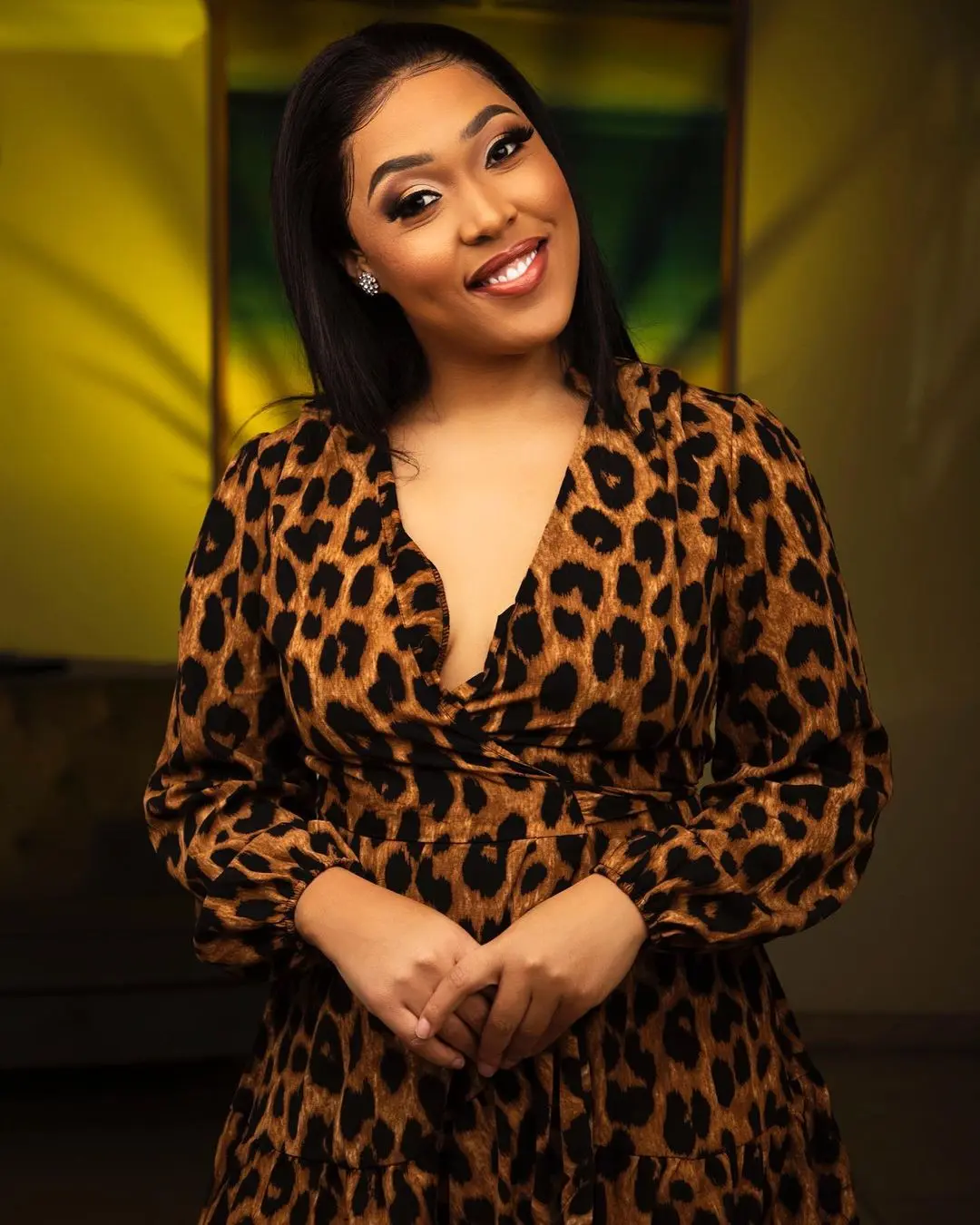 Mzansi star Simphiwe Ngema has taken the decision to ignore the hype and the desperate display of attention by her baby daddy Tino Chinyani, and rather focus on herself and her happiness. If another baby makes her happy then why not as she has taken to her social media page to relay her desires to have another kid.
Simz Ngema shared a short video of an adorable-looking baby girl and the baby fever hit her again. In her caption she said, "Sometimes I kinda want a daughter too.'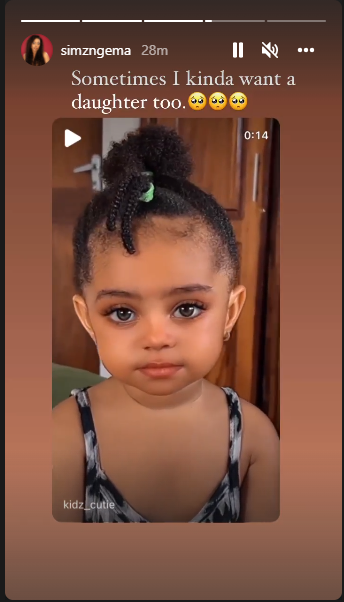 We anticipate an even cuter baby girl as everyone can see how adorable her son looks.
Yesterday, Simphiwe Ngema became a hot topic of discussion when her baby daddy Tino Chinyani pulled a publicity stunt with a gorgeous model. The model and singer had people angered and shocked when he posted images of what looks like his wedding day.
Such stunts are not new to Mzansi celebs and they sometimes create a buzz. The model called in to participate in the photo shoot spoke out and said she did not sign up for this and distanced herself from everything.
Model Sadia Sallie said, "Hey everyone, I just wanna put it out there that I definitely did not get married, I was just contacted as a model and was kept in the dark about everything even when I arrived on the day I was told I had to 'act' and pretend that it's my wedding. Felt intimidated so I complied.
"Nonetheless, I thought to myself okay it's just for content for this bridal boutique and all its models but now this publicity stunt is being pulled without my consent. I've addressed my concerns and discomfort and it's been ignored so I'd like to make this statement myself."
"I don't consent to the narrative being pushed. I just went in there to do my job and I wish my voice was respected as a woman to have kept everything very professional. I was told "the controversy is good for the boutique and brand " but it's not good for my brand. I want no parts," she declared.
Tino is Simz' ex and they announced their break up in the most shocking way possible. Although as time went on, people did not buy their story, they still have not said anything about each other.
"An end to a beautiful love story. This has been one of my greatest experiences, a beautiful love story of two people fighting all the odds to be together. I have learnt to love again, to feel again, to live again, and to smile again. I will forever be grateful for Everything you have taught me," Simz said at the time.
Tino has not addressed the publicity stunt and but he continues to post pictures of him and Simz together.