'Angizwane ne dom kop' – Mampintsha and Babes Wodumo go for therapy to save marriage (VIDEO)
'Angizwane ne dom kop' – Mampintsha and Babes Wodumo go for therapy to save marriage (VIDEO)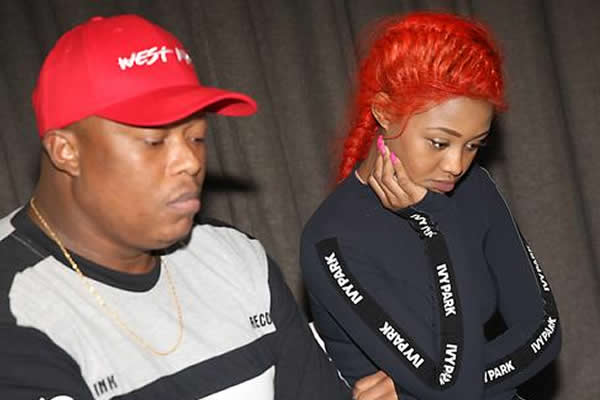 Mandla "Mampintsha" Maphumulo has revealed he is baffled by people who ask him what happened to the "old Mampintsha".
Taking to Instagram recently he said:
"Other people are crazy others are fine, I'm not fond of idom kop, how can you say to me you miss the old Mampintsha, so you don't grow up? People grow up you can't remain being one thing so stop it. I won't answer idom kop. So please stop it guys. Imagine asking me where is the old Mampintsha? Then it means he's at the zoo," he said.
Mampintsha and Bongekile "Babes Wodumo" Simelane got married a year ago and their wedding was screened in a Showmax special.
For their second season of their reality show on the channel, the couple is undergoing marriage counselling and therapy to help strengthen their union and viewers will see that process.
"We are now going to counselling to make sure that things are good between us as a couple, so this time is different. People will see that we are seeking help and that we are more mature. We are able to work well together without the noise.
"We are able to respect each other now in marriage, it's more powerful now," Mampintsha said.
Babes Wodumo said therapy had helped their marriage.
"It's important to have a mediator in a marriage, like a therapist, because someone can hear both sides of the story. When it's just the two of you everyone wants to be heard."