Angie Diale's husband Kgomotso bids her farewell – Video
Angie Diale's husband Kgomotso bids her farewell – Video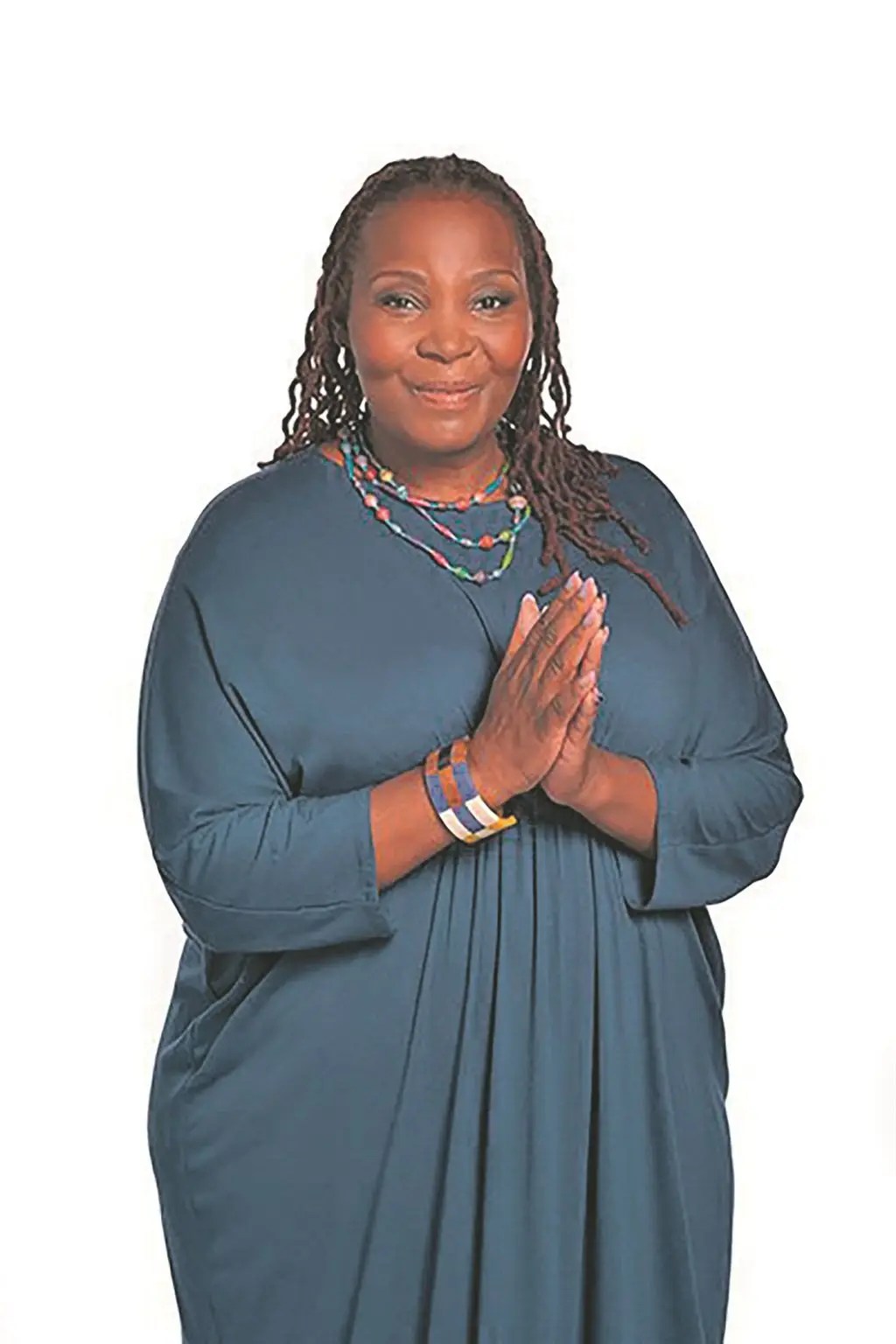 Family and friends were gathered at Grace Bible Church to bid their final farewell to veteran TV host and HIV activist Angie Diale.
Mam Angie succumbed to pneumonia last week on Thursday.
Mam Angie's children and husband described her as a God fearing woman who was selfless and carried them on her shoulders.
Her husband Kgomotso Diale's recorded message was in tsotsi taal and he started it true banter style between husband and wife that have been married for years.
"Laatie, when you were going I did not realise you were going, I only realise now that you were going when I'm looking at the puzzles for the past two months. You were behaving really strange that I could not even figure out that you were preparing me until when on Monday you called us; myself, the children and your mother and you started to say to us. The 15 years you have asked before God have come to an end, in other words, that 15 years have expired … still I did not hear what you were saying, I could hear but I was not understanding."
Diale said Angie took the Bible and prayed for an hour or two and only agreed to see the doctor for shortness of breath on Wednesday, later she kicked them out of her hospital room.
"My laaitie I'm going to miss you so much, I'm going to miss the smile, those lips tender as they were."
Watch the funeral service below:
A letter written by Angie's youngest child Tshepa was read to mourners gathered at the church. He said his mom had laid the foundation and theirs is to make sure the legacy continues.
He said his mother's last words to him were for him to live out his name and continue trusting God.
An emotional Olerato also bid farewell to her mom in an emotional recording. In it she was sobbing as she described what losing her mother felt like.
"It feels like I lost a limb, a part of me, a major organ that helps me function. I don't know how I'm going to put my broken pieces together.
"The fact that I will never hear your voice again, there would be no-one to reprimand, educate and love me with my flaws and all. I wake up every morning and think I've lost my best friend, I've lost someone that is important, that is my everything."
Lilian Mofokeng, the family spokesperson, said Angie fell ill in a short space of time. A period of two weeks where they thought she was unwell because of the weather pattern.
She said Angie went to the doctor on Tuesday.
"Angie came to the world with a purpose that God has given her, she had time that God has blessed her with, let us glorify the name of God with her life, we are not crying because we don't want her to go, we are just crying because we are human, it is normal for us to feel pain."