Anele's Celebrity Game Night Renewed For Season 3
Anele's Celebrity Game Night Renewed For Season 3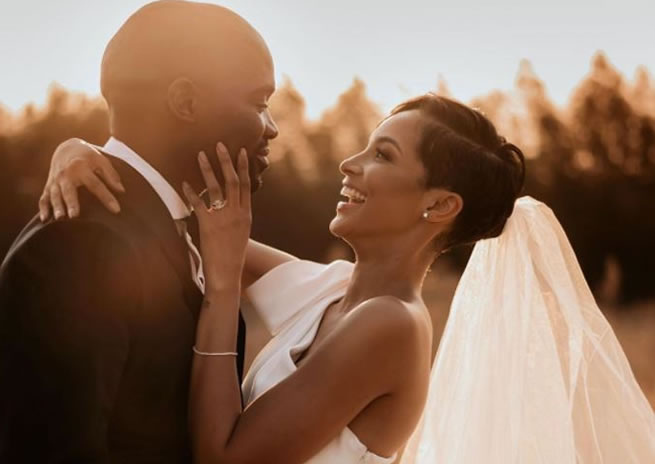 TV presenter and doctor Musa Mthombeni and his wife Liesl Laurie have revealed that they had their white wedding last month and shared stunning photos from their super private do.
While the pair shared snaps and moments from their engagement, lobola negotiations and even their traditional wedding, it appears they chose to keep their white wedding ceremony to themselves.
Fans have been waiting with anticipation for the pair to have and show off their white wedding. However, as it turns out Musa and Liesl had their white wedding earlier this year on August 18.
The couple shared the news with stunning wedding snaps, as they celebrated their one month anniversary.
"'Oh my gosh, when is the white wedding happening' "Uhmmmm, about a month ago??!" My perfect anniversary. 18/8/2021," Musa captioned his picture.
Check out the pictures below: