Anele Mdoda to host Miss SA despite injury
Anele Mdoda to host Miss SA despite injury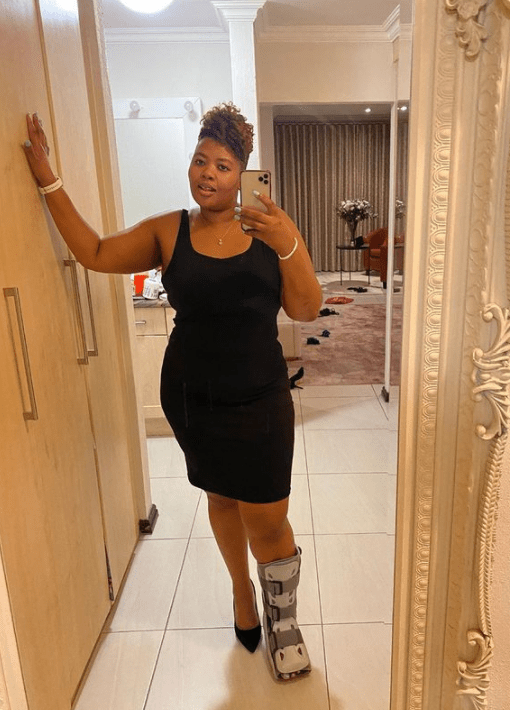 Media personality Anele Mdoda is set to continue to co-host Miss South Africa 2021, despite her injury.
The radio and TV host said she was hit by a car on Saturday, 25 September when she just flown back from home in the Eastern Cape and was at OR Tambo International Airport.
The Miss South Africa Organisation told Daily Sun that Anele will still host the show.
"She is definitely hosting the show," said the organisation.
Anele shared the story about the accident on her breakfast show, Anele and The Club on Monday, 27 September.
"There I am, waiting to get picked up and now I'm standing where everyone is standing, waiting to get picked up. The next thing, I feel the biggest pressure forcing me to the ground. It's the most bizarre feeling, so I think 'oh I'm getting mugged', so I turn to grab whoever is mugging me," she said.
"Then I'm on the floor and I'm wondering what is going on. The next thing I feel my right foot is just stuck. I'm trying to move it, but it's stuck. Now I can't move my entire body, but there's something on top of me. Guys, did I not get hit by a car!" she said.
Anele will be co-hosting with Survivor South Africa host, Nico Panagio.
Miss Universe 2019 Zozibini Tunzi will host backstage with Miss Universe 2018, Catriona Gray.
The event will be screened live from 5pm on M-Net (DStv channel 101) and Mzansi Magic (DStv channel 161), and will also be streamed for an international audience on MissSA.live.