Anele Mdoda reacts to Luh Twizzy movement
Anele Mdoda reacts to Luh Twizzy movement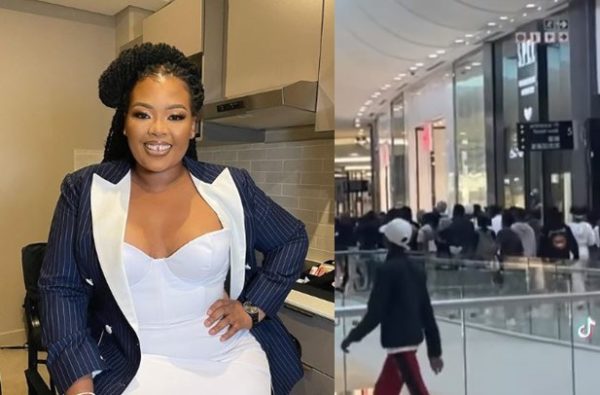 Anele Mdoda weighs in on the Luh Twizzy movement among teenagers in South Africa.
A few days ago, teenagers invaded the Mall of Africa and it triggered lots of people who witnessed the incident.
Taking to social media, the radio personality voiced out against the movement as she spoke about the danger.
"Look I ain't no snitch but parents are going to have to pay close attention to this Luh Twizzy movement. I am sure it was an innocent gathering in the beginning but after chatting to a few kids on the show today, there seems to be a nefarious tone to these monthly mall gatherings," she wrote.
Anele also addressed it on the radio with her colleagues.
Manaka Ranaka made a comment on Mdoda's post by urging parents to check their children's phones.
"Kunini ngithi parents you need ti go through your kids phones. See who they are chatting to who they follow on social media. "But what about thier privacy" This is what thier privacy does ke bazali. Nibusy la going through your partners phones but nisaba abantwana benu!!! Seriously lawulwa yikhotane zase ma burbs an?" Manaka said.
Luh Twizzy invades Mall of Africa. #AneleAndTheClubOn947 weighs in on what the young teenagers do when they gather. #LuhTwizzy pic.twitter.com/Ed9354V9au

— Anele and The Club on 947 (@AneleAndTheClub) March 27, 2023