Anele Mdoda gets potholes fixed
Anele Mdoda gets potholes fixed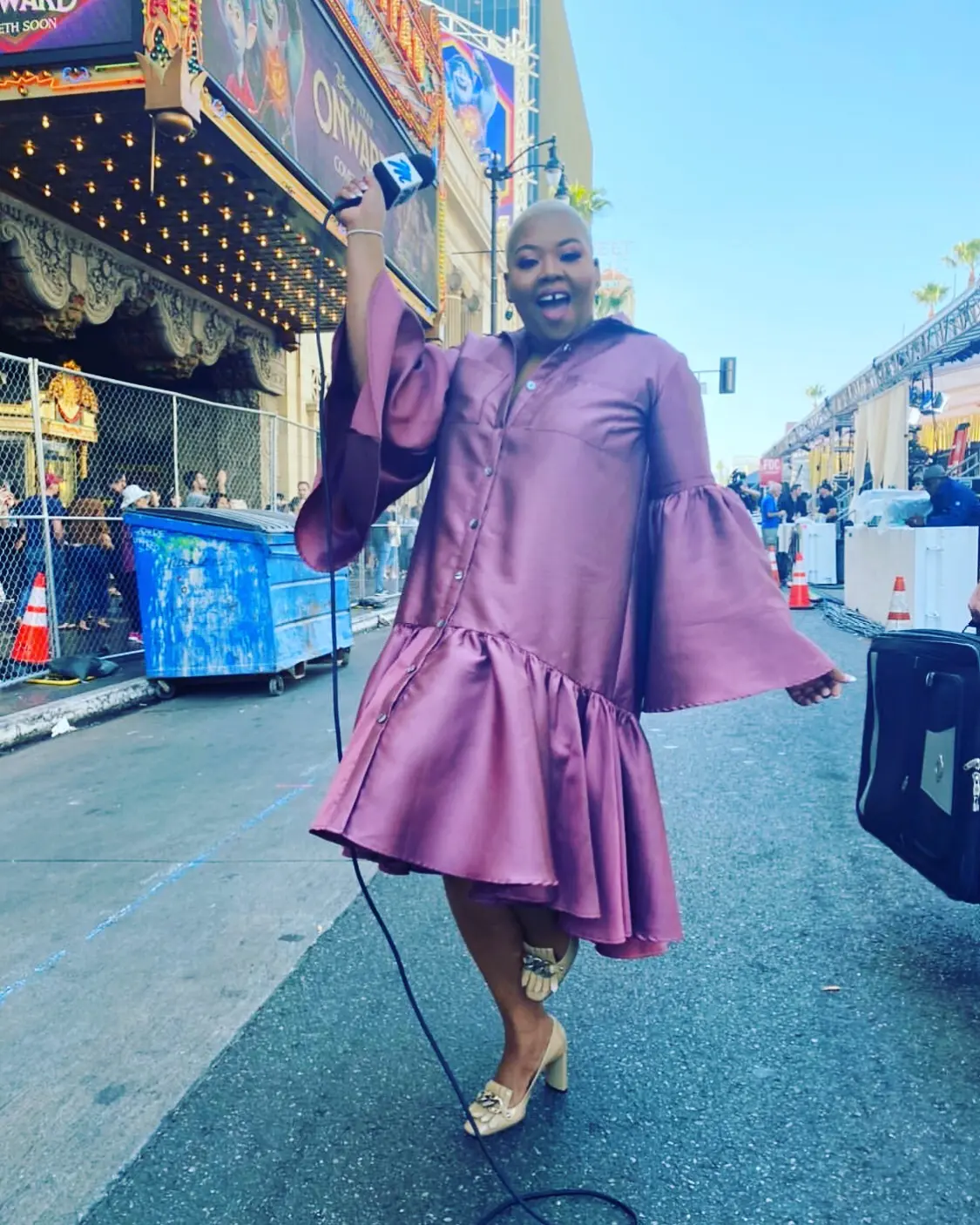 MEDIA personality Anele Mdoda's become a hero.
She managed to get potholes in the City of Joburg fixed after her two tyres were damaged.
She took to Twitter to explain her ordeal.
"Potholes just took out two of my tyres. This is getting annoying, I won't lie.
"The guy in front of me ducked and I ducked too, but hit another pothole.
"Two tyres later, I am so annoyed. This is rubbish."
She said it happened at the William Nicol slipway into Sandton Drive in Joburg.
She also wrote: "This is annoying. I am paying because someone else didn't do their job.
"I need to work today and I need my car for work. I literally have to be on stage at 11. How? No Uber … good luck to me."
She then told City of Joburg to fix the potholes.
"Sembi@CityofJoburgZA, can you please fix the potholes so I don't have to fork out R12 000 monthly on tyres and run late for gigs like I am now?"
Other celebrities supported Anele, saying they have also been victims of potholes.
Mohale Motaung said: "I've hit them twice and on both occasions, I had to get new tyres. I hate them!"
Anele's complaint received a speedy response from Transport Minister Fikile Mbalula, Joburg Road Agency, national director of transport Funzi Ngobeni and companies.
Joburg Road Agency responded: "Hi, please provide details of the location. Suburb name, street name and a crossing street name or nearest intersection. Thanks,"
Mbalula asked her to send a direct message.
"Send a DM to the City of Joburg, my sister."
Within hours, the potholes were fixed and Anele was happy.
She later wrote: "The spot that took me down is getting fixed as we speak.
"I ran into a few (workers) on my way back from Kyalami and a few along William Nicol. I don't know who to thank.
"I think it's the lot from Dial Direct and Discovery. Whomever… thank you."
The spot that took me down is getting fixed as we speak and I ran into a few on my way back from kyalami and a few along Willem Nicol 👌🏽👌🏽👌🏽 don't know who to thank ? I think it's the lot from Dial Direct and Discovery. Whomever… thank you. pic.twitter.com/xSsXJ03bTE

— Anele Mdoda (@Anele) March 24, 2022
Pothole just took out two of my tyres. This is getting annoying I won't lie @MbalulaFikile

— Anele Mdoda (@Anele) March 24, 2022