Andile Mpisane's baby mama Sithelo cashes in on heartbreak
Andile Mpisane's baby mama Sithelo cashes in on heartbreak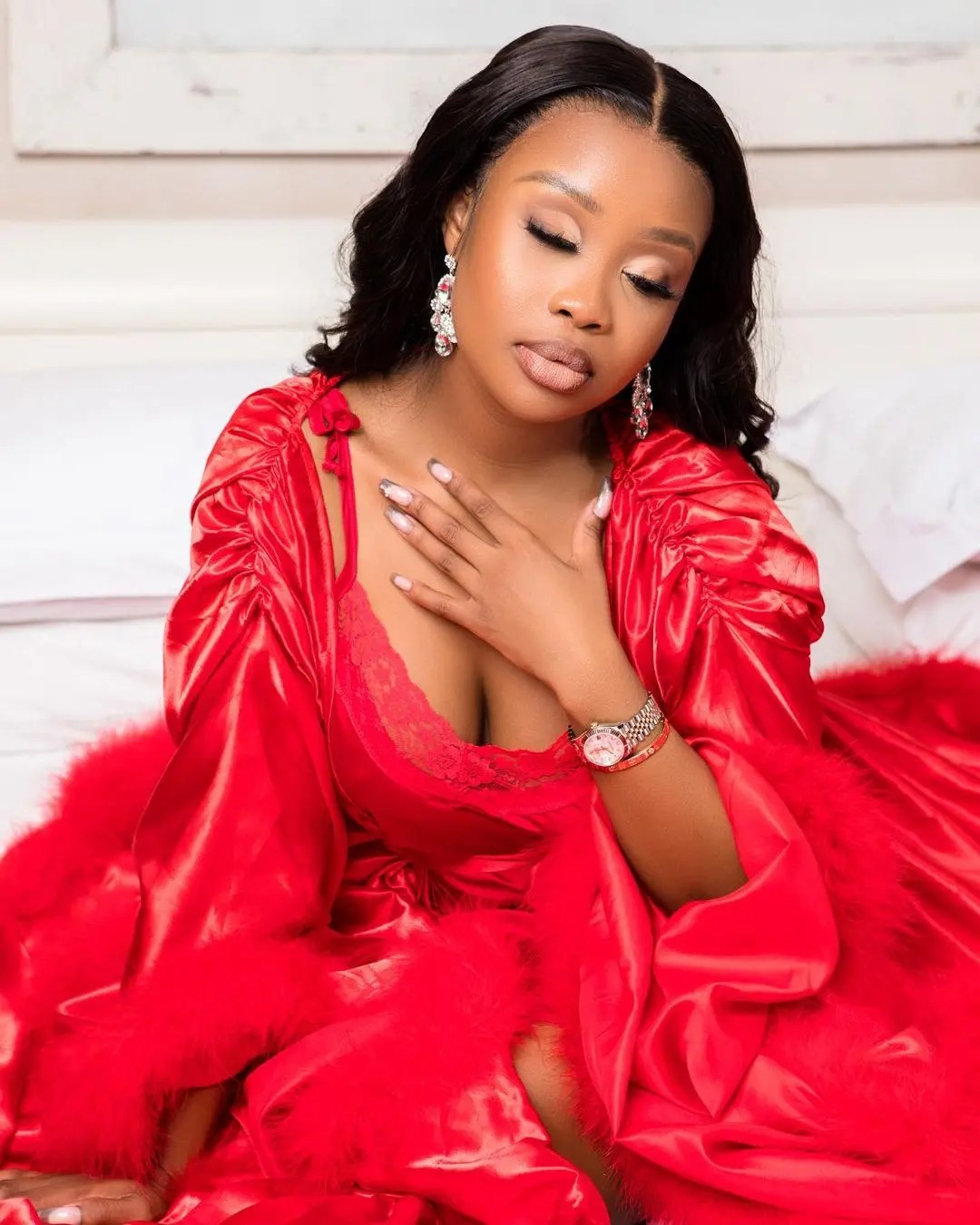 If there's anything people, especially women, could learn from this whole Andile Mpisane and Sithelo Shozi drama, is that life moves on. Sithelo could have easily used the negative attention the Mpisane's are getting to her own gain by stooping even lower, instead, she turns it into a lucrative deal for her and her fans are here for it.
If you are wondering how Sithelo Shozi is doing, then we can pretty say she is doing better than expected. Unless of course she is putting on a façade but either way she is giving her exactly what they signed up for. 'Hell and Back' is how Sithelo describes her life at the moment and she placed all of it on a song.
Her latest single, Hell and Back, has received some positive reviews from her fans, who are reminded of her talent. The song was released last year in October, but she has teased the visuals for her music video. In the clip she shared on social media, Sithelo has included her three children Ntsika Makhosini, Baby Flo and her last born Likuwe Coco Mpisane. All four of them are dressed in all-white and the song is shot in the woods.
HELL & BACK !✌🏾❤️ #sithelo pic.twitter.com/SyDKGnidCy

— IG:@Phumlani_siphesihle_mgxobani (@Phumlani_Mgxoba) January 18, 2022
Sithelo is in charge!!

— Ms Kay (@Miisskayyyy) January 18, 2022
You have to love Sithelo guys 😂😂❤️❤️

— Lee 🎈 (@iss_mamii) January 18, 2022
It's not a shocker that people expected Sithelo to go on Instagram live and cry her heart out or expose the Mpisane's because what they did to her is hurtful. Firstly, Andile Mpisane got married to another woman by the name of Tamia Louw-Mpisane, a month after he bought Sithelo a brand new BMW.
Rumours of infidelity plagued their relationship more than two times and for months but Sithelo maintained that she would never leave Andile Mpisane. Saying till death do them apart.
Well, it turns out he and Tamia were together for about 10 months making people even more suspicious.
Sithelo has beautiful kids and makes good music

— SiviweSibulawa (@SiviweSibulawa) January 18, 2022