Andile Mpisane exposed for being anti-black
Andile Mpisane exposed for being anti-black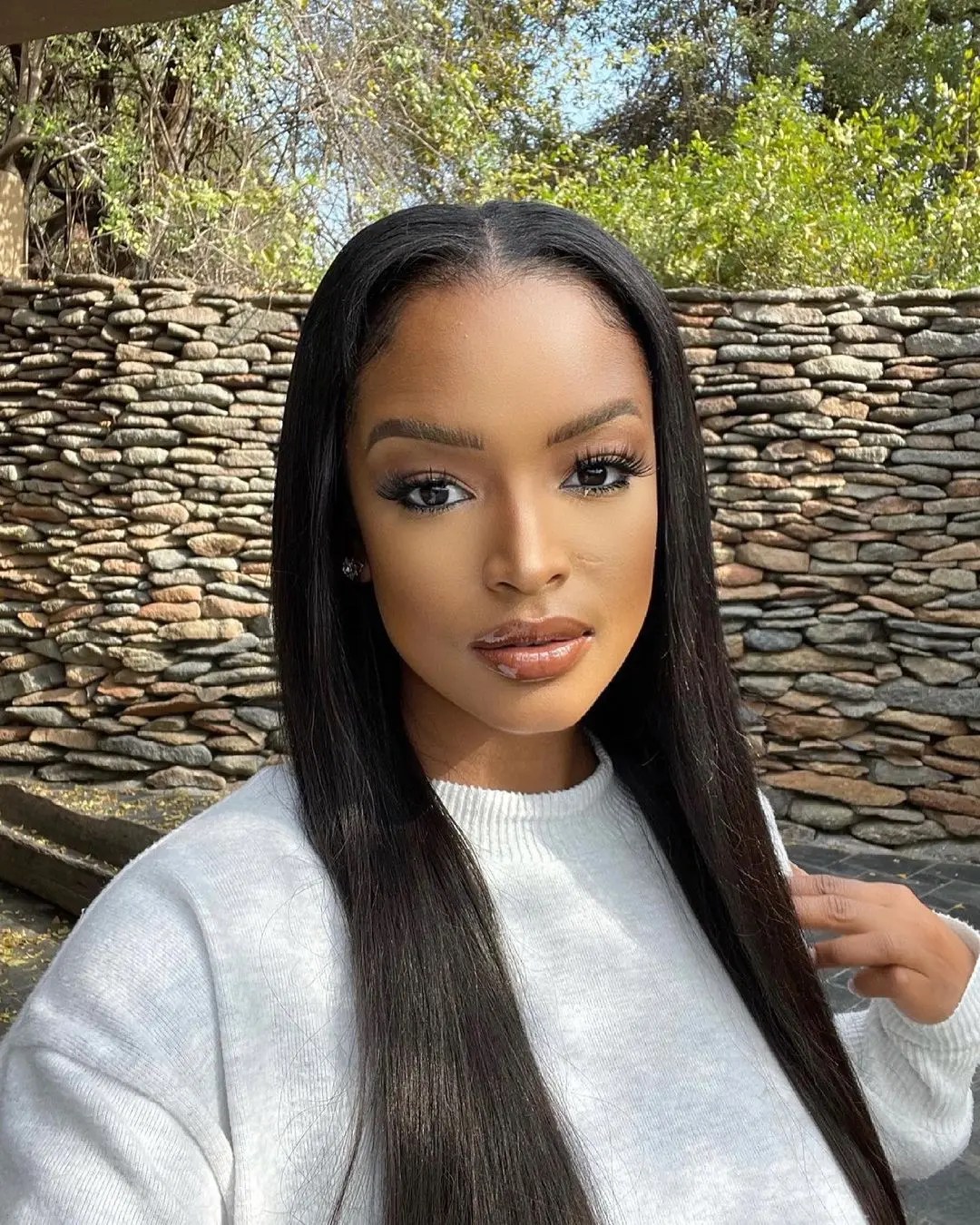 Andile Mpisane has been accused of many things before, from being mean to being a spoilt brat, but this might be the first time that he has been accused of being anti-black, and it is a rather messy saga.
The rapper, footballer, and reality TV star was recently exposed by popular Instagram gossip site Maphepha Ndaba for favouring white-owned businesses and brands over those owned by black South Africans.
In a screenshot posted on their Instagram page, they reported that he had allegedly said he could never pay them for a promo. Allegedly, he would much rather pay white-owned businesses and channels, like Times Live, to do his promos for him.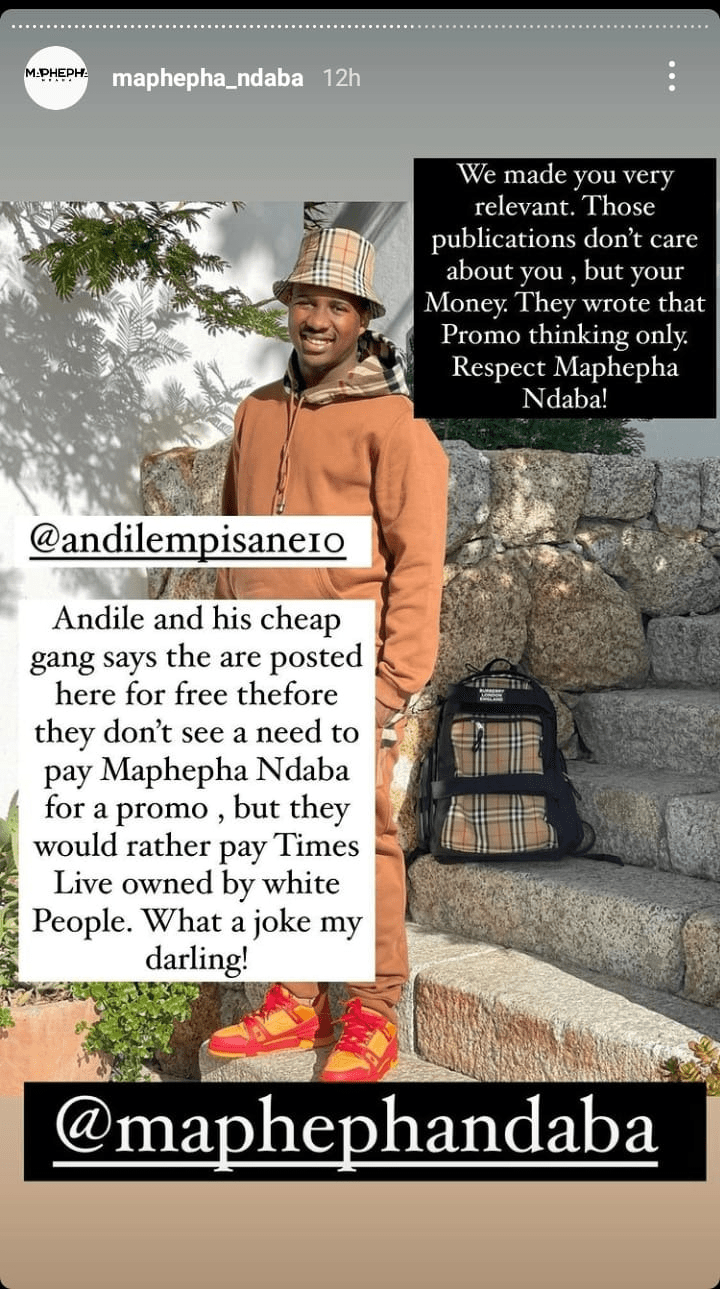 As the page usually does, the admin shares stuff on their stories, and fans comment in their inbox. They then share screenshots of fans' DMs and share them on their Instagram stories as well.
And their followers had a lot to say about the Andile saga. He has been dragged extensively for discrediting the platform, which according to them and their fans, made him relevant in the first place.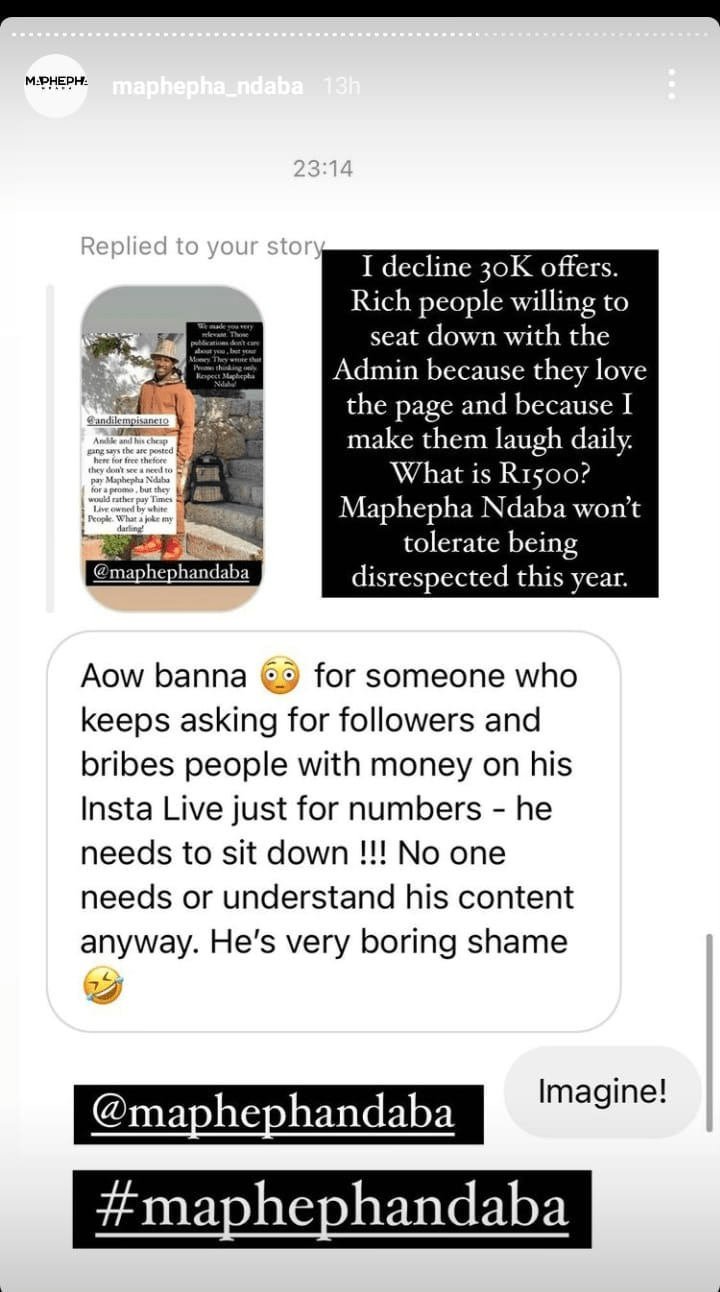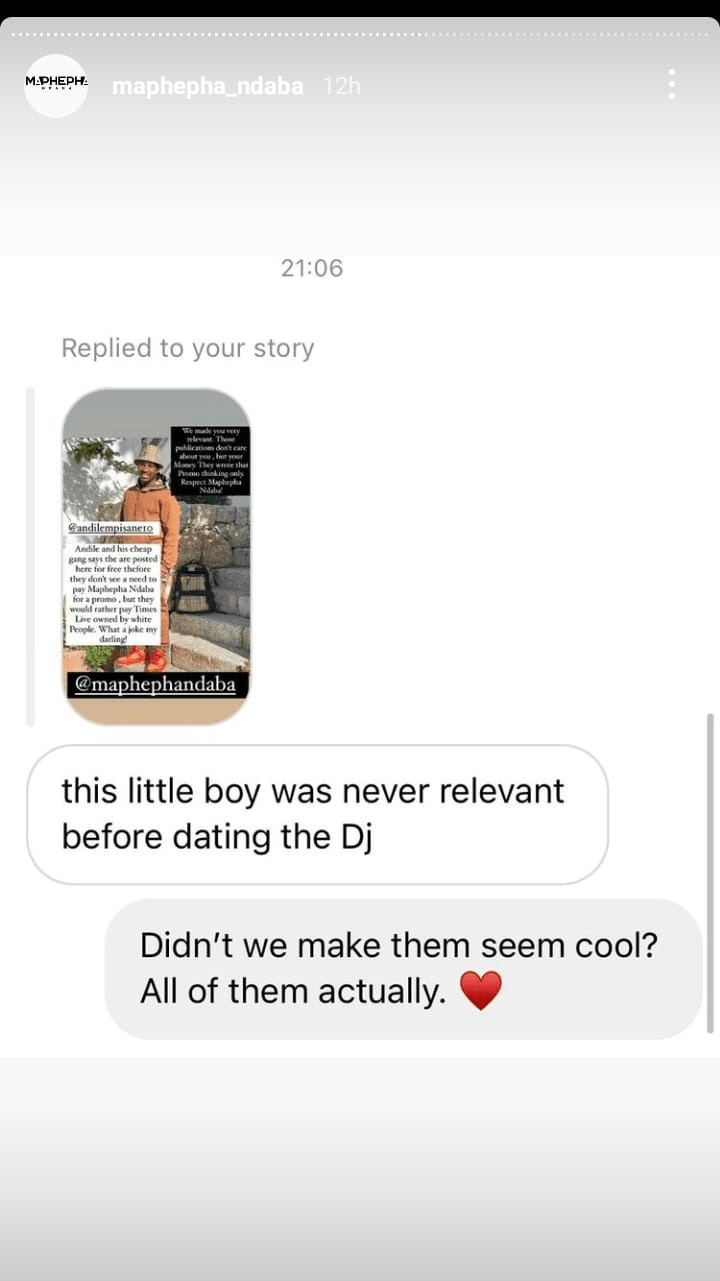 It looks like the rapper is having a very rough time in the spotlight of late. Only a few hours back, he was being slammed online for a gig he announced.
He is set to join the international rap and hip hop tour, 'The Legendz of the Streetz'. He will be opening for big international acts like 2 Chainz and Rick Ross among others, and will be the first South African artist to ever headline the tour.