ANC MP accused of killing his wife remains behind bars
ANC MP accused of killing his wife remains behind bars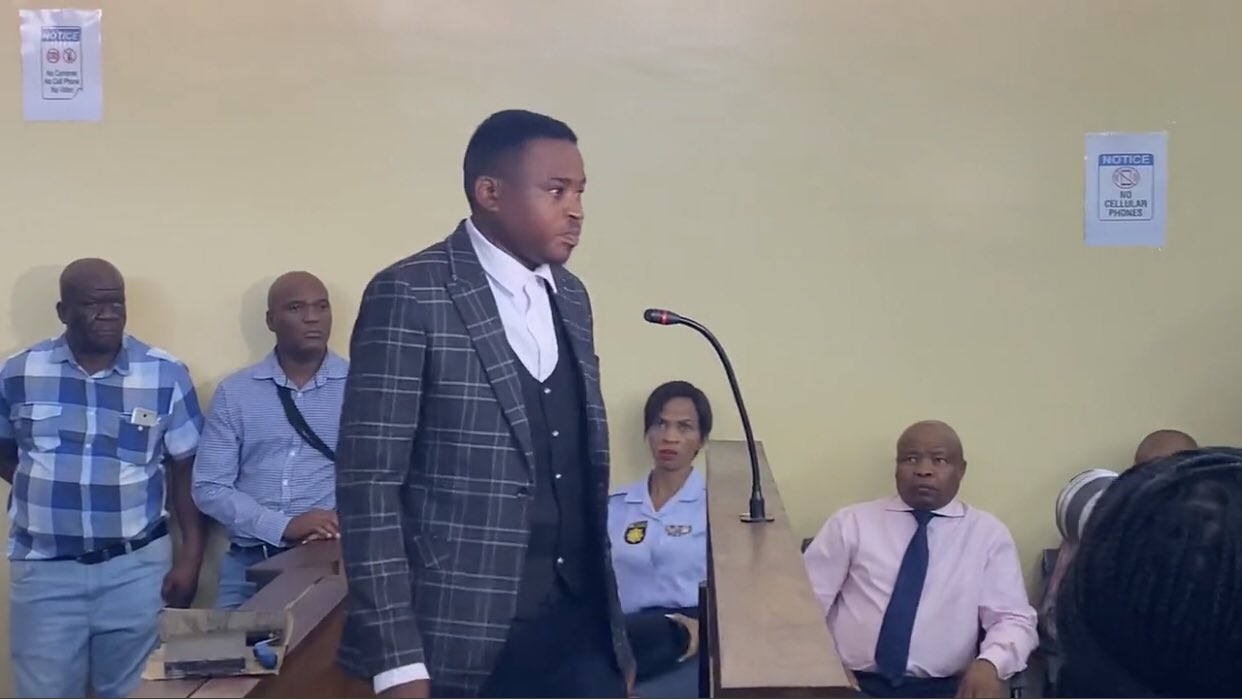 The Orkney Magistrate's Court has postponed the murder case against ANC Member of Parliament, Sibusiso Kula, 34, to Friday, for formal bail application.
Kula is facing a murder charge following the death of his wife, Jennifer Motlhomi.
Henry Mamothame, NPA North West regional spokesperson said the State intends opposing bail, owing to the seriousness of the matter.
"Police reports reveal that Kula's wife was found murdered on 27 November 2022, in what seemed like a robbery. She was found with a stab would on her back but the object that was used for her alleged murder has not been recovered. The matter was reported by the accused (Kula) who indicated that he was not at the house when the incident occurred," Mamothame said.
"Following thorough investigations by the police which linked (Kula) to the alleged murder, he was arrested on Friday, 20 January 2023 and charged with murder."
Police investigations are still underway, and the NPA said Kula will remain in police custody until the next court appearance.
Over the weekend, "Sunday Independent" reported that the ANC MP had only been arrested on Friday, for the gruesome murder which took place in November, leaving the couple's three little children in disarray.
The children, between 8 years old and 18 months, will be placed in the care of relatives, while their father is facing a possible jail term and their mother is dead.
Before Jennifer was found dead, she posted on her Facebook page on May 28 last year that: "GBV is real, if I wake up killed or any of my family members pls don't look far."
One of her followers advised after she reported another incident of abuse that "sends a live location to one of your friends and tells them to call the police to come to fetch you without (him) noticing."
The 34-year-old MP, who once accused an EFF leader of being a woman abuser in Parliament, was arrested in Klerksdorp on Friday morning and charged with the murder of his wife.
"The Sunday Independent" was told by reliable sources with intimate knowledge that police initially wanted to arrest him within hours after his wife was found dead but "there was some political influence from some ANC heavyweights."
ad
"Although he initially told police that he was at the local tavern drinking with friends when his wife was murdered, someone told police that he was the suspect and that he went to the shebeen for an alibi and to drown his sorrows after allegedly killing his wife," a neighbour, who asked not to be named, said.
"He used to abuse his wife without fear or shame. She has opened several cases of domestic violence against him but each time he was treated with velvet gloves because he is an ANC member of Parliament," the neighbour said.
-IOL