ANC is like a used condom that will be dumped again, says Julius Malema
ANC is like a used condom that will be dumped again, says Julius Malema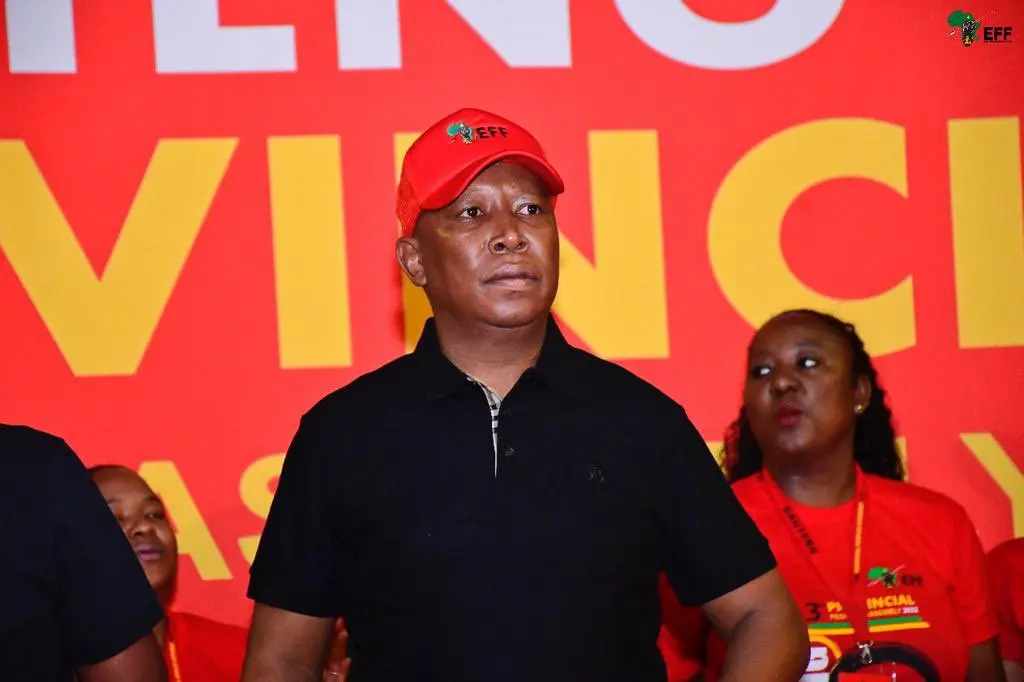 Leader of the Economic Freedom Fighter (EFF) Julius Malema has described the governing African National Congress (ANC) as a used condom that will be dumped at any time.
Malema was addressing the EFF's People's Assembly in Gauteng on Sunday.
Malema accused the ANC of misleading residents of Gauteng, citing a promise that was made to residents of Alexandra, north of Johannesburg a few years ago when President Cyril Ramaphosa in his capacity as ANC leader promised residents houses during a campaign trail.
ANC ELECTIONS CAMPAIGN RECAP

President @CyrilRamaphosa speaks in Alexandra. "Accountability will start with me, Premiers, MEC's and all government leaders. I will not tolerate any excuses on failure to deliver to the people of South Africa." ✊🏿🖤💚💛 #VoteANC #IVoteANC pic.twitter.com/TfG5r4DdwC

— African National Congress (@MYANC) May 7, 2019
"This was just an election tactic by the ANC that has failed to give our people houses in Alexandra after promising them one million houses in 2019.
"Our people are being misled by the ANC that the problem in their lives begins with fellow Africans," Malema said.
"We must as Pan Africanists declare here and now the Africans are not our enemies and that our enemy is white monopoly capital, that our enemies are the owners of the means of production and those who stole our land and are still in possession of stolen goods.
"The ANC is also not our enemy but it is a tool that is used by the enemy to perpetuate the interest of the enemy forces, so instead of saying the ANC is the enemy, we must know that the ANC is like a used condom that will be dumped at any time once they've finished using it because they don't love the ANC," Malema said.
♦️In Pictures♦️

EFF leadership led by the CIC @Julius_S_Malema have arrived at the 3rd #EFFProvincialPeoplesAssembly of Gauteng

-It is a leadership that is politically grounded that will appreciate the difficult questions that are confronting the people of Gauteng and the EFF pic.twitter.com/iOfxiLegST

— Economic Freedom Fighters (@EFFSouthAfrica) September 11, 2022
He said the housing problems of Alexandra exist to this day ever since Ramaphosa left the township with locals turning on their fellow African brothers for their own misery while knowing where the ANC headquarters are situated.