American singer Ari Lennox speaks out after MacG's shocking line of questioning
American singer Ari Lennox speaks out after MacG's shocking line of questioning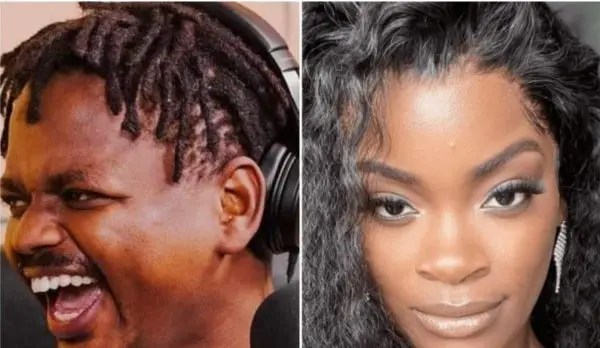 US superstar Ari Lennox said on Friday she was losing her attraction to men as time went by, adding in a now-deleted tweet that she would never be doing an interview again.
In an interview that premiered on YouTube on Tuesday this week, Podcast and Chill shock jock Macgyver "MacG" Mukwevho asked Lennox if anyone was "f###ing you good right now". A clip of the interview with that question has done the rounds on social media and has shocked many.
In the clip, Lennox is shocked by the question and tried to ignore it. MacG tried to recover from the awkward situation by saying he was quoting one of her songs. She took time to think about it and said she did have a lyric like that in a song.
The interview on Africa's most popular podcast covered a range of topics, including her career. Lennox was due to play at last year's Rocking the Daisies concert alongside British rapper Stormzy.
That's @MacGUnleashed for yah 😆 🤣 @AriLennox didnt see this one coming.#podcastandchillwirhMacg pic.twitter.com/4DfDEGaUBQ

— Oración (@Es_oracion_) January 18, 2022
Some people on social media agreed with the controversial host – that it was just a lyric. Women especially expressed disgust at the question.
Others thought that people were mortified by the question because Lennox is an international personality and that she shouldn't be receiving different treatment.
This is giving sexual harrasment cause would he ask a man this question… in this way… I doubt it

— Fez (@Wonder_and_Live) January 18, 2022
This is how he should have asked. By reciting the lyrics first. Especially with explicit lyrics.https://t.co/5uVFt39GFV

— Andréas (@andreastamu) January 18, 2022
MacG regularly runs into controversy with his podcast. Celebrities use the podcast to speak openly about love trysts, drug use and non-payments for money due to artists.
He read out an anonymous letter alleging that rapper AKA abused his fiancé Nellie Tembe.
Tembe passed away after falling to her death in April 2021. Musician and convicted murderer Molemo Jub Jub Maarohanye also used the podcast to speak candidly about his relationships with women.
One of those women, celebrity Amanda du Pont, came out to allege she was raped by Jub Jub for two years. A number of other women have since come out to say they had similar experiences.
These women have not been interviewed on the podcast.