Amapiano fight gets ugly as more artists attack DJ Maphorisa for exposing Mlindo the Vocalist
Amapiano fight gets ugly as more artists attack DJ Maphorisa for exposing Mlindo the Vocalist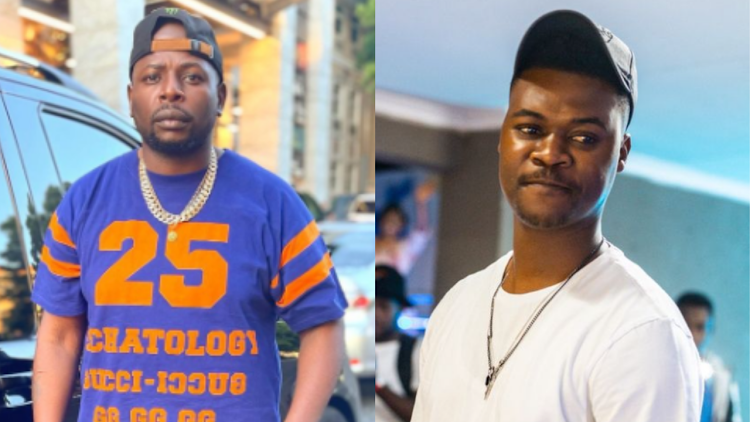 The fight between popular Amapiano artists is taking an ugly twist. On Monday, 31 January, DJ Maphorisa took to his Facebook page to complain that Mlindo the Vocalist and Nyiko Bilankulu had backstabbed him. He also said they failed to give him his percentage for royalties.
Now, other artists including Howard Gomba, DangerFlex, and Nyiko have joined the fight, which is getting uglier.
Howard has since taken a stance and defended Mlindo.
In his response to Maphorisa, he said: "How do you not know who is managing your own artist for two years, Themba? That clearly shows you were and are not interested in your own artist. Mlindo wants to come back to Blaq Boy? He said he didn't want to be under you anymore because you are persuading him to do amapiano and collaborate with your other artists, which he's not comfortable doing – hence you left him and did not care about him for two years."
He continued: "You appointed Nyiko as Mlindo's road manager, right? Who was Mlindo's DJ? Who took him to gigs? Who was managing him? Who was taking care of his family? Who was always encouraging and advising him about starting businesses? Who was always there when the young man got involved in car accidents? People deserve to know the truth."
He then accused Maphorisa of not paying him his percentage.
"I haven't received my percentage in all the work I've done with and for you, starting with your first album in 2016. I'm sure not many people know it. I honestly feel you are delusional because even the AmaBlesser album is still pending. I'm stuck financially because of you. I still love you bro and still want to work, but only when you are willing to be open and honest," he posted.
Nyiko told the publication Maphorisa was starting a big fight and he was ready to expose him.
"I was never broke. When I managed Mlindo I had already established myself as an artist. I had already worked with big artists. What Maphorisa is doing is immature and there is a lot of lies in his statement. He has started a big fight and he's going to lose because he's not being honest. We'll expose his shenanigans and he's not going to like it," fumed Nyiko.
But, DangerFlex agreed with Maphorisa, saying: "I was responsible for posting all the videos that made Mlindo the Vocalist popular on Twitter, and even introduced him to his first famous friends. After Danger from Big Nuz offered him his first recording deal, he grew extremely cold towards me as if I was a stranger. Since then he has not spoken one word to me."
When the publication contacted Mlindo, he said he needed time to figure out the meaning of Maphorisa's message.