Amanda du-Pont to allegedly meet with ex-boyfriend – Jub Jub hires SA's best lawyer as rape case takes new twist
Amanda du-Pont to allegedly meet with ex-boyfriend – Jub Jub hires SA's best lawyer as rape case takes new twist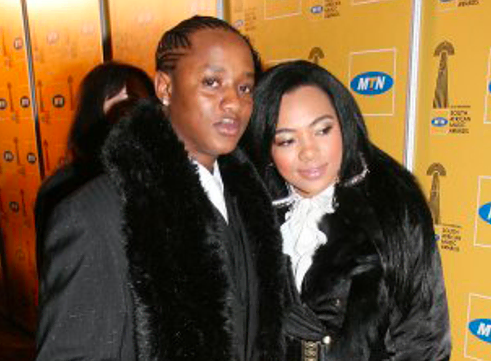 The looming legal showdown between media personalities Amanda du-Pont and Molemo "Jub Jub" Maarohanye is set to take a dramatic turn this week.
Sources close to the case have alleged that Du-Pont and Jub Jub are scheduled to have a meeting through their legal representatives tomorrow to clear the air and discuss a way of settling accusations levelled against each other without going to court.
The sources also revealed that Jub Jub had enlisted the services of top legal mind Advocate Barry Roux to oversee his interests in the matter.
A week ago, Du-Pont accused Jub Jub of raping her for two years more than a decade ago.
This followed Jub Jub's appearance as a guest on YouTube channel Podcast and Chill with Macgyver "MacG" Mukwevho, when he said he was in a relationship with Du-Pont and described their s.e.xual relations as "smashing".
The pair released statements saying they would open cases against each other, but have not yet done so.
A source close to the issue also said that Du-Pont and Maarohanye had agreed to have a meeting to discuss the matter out of court.
The source said:
Jub Jub's lawyer has sent a letter to Amanda's legal team saying that she must stop posting anything about him. He also said they must meet and see if they can't settle this matter without going to court.
The source also indicated that Maarohanye had hired Roux as his attorney after he could not secure the services of top lawyer Dali Mpofu.
"Yes, I am his lawyer, but we as lawyers don't usually give comments because I would not know what to say. I would probably say stupid things," said Roux yesterday.
The source said: "He was told that Dali is dealing with many other cases … Barry is a perfect fit because he will want to get to the details of how true the allegations are and he will go for the accusers individually if the matter heads to court.
"Things were revealed, including allegations that Amanda visited Jub Jub in prison more than five times. So, to avoid a lengthy and dramatic interrogation in a public court of law, it will be in everyone's interest to have this meeting."Another source revealed that, if the talks break down, Maarohanye plans to pursue a civil case against the Skeem Saam actress.
"He suffered loss of income from Moja Love, [which is] his sole source of survival as one of their top show presenters," the source said.
Another source said: "Other people who are involved just want the matter dealt with and feel that the legal showdown will make matters worse.
"I am aware of people attending private meetings. The lawyer is overseeing the case, as far as I know."
Maarohanye family spokesperson Andile Ngcobo declined to comment on the developments.
"I can't say we have moved backwards or moved forwards on the matter. I am not aware of any communication," he said.
Du-Pont's lawyer, Tony Mathe, said they would be able to make statements on any new developments today.
Mathe said:
We will have an update by Sunday. It is going to be very interesting from next week.
He declined to confirm or deny knowledge of a scheduled meeting between Du-Pont and Maarohanye.
"I can't confirm any meeting. I won't comment about that meeting. I can't say anything at the moment," he said.
The Uyajola 9/9 host was suspended from Moja Love after his utterances on Podcast and Chill with MacG led to various women taking to their social media accounts to air allegations of rape against him.
Four women, including Du-Pont, government spokesperson Masechaba Khumalo and songwriter Bonokuhle Nkala, accused the presenter of having raped them.