Amanda Du-Pont details how Jub Jub uses muthi
Amanda Du-Pont details how Jub Jub uses muthi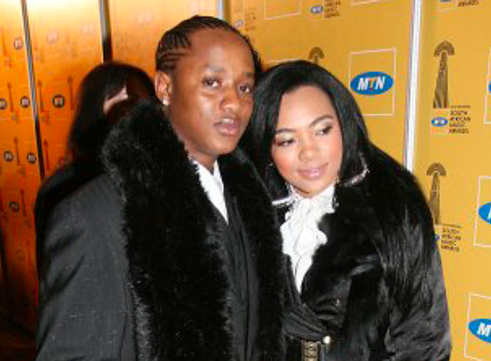 Actress, Amanda du Pont has alleged that both Jub Jub and his mother Jacqueline aka Mama Jackie, frequently used muti to "keep them strong".
She reflected on one noteworthy incident; "I recall where the applicant [Mama Jackie] summoned Molemo to report immediately to Ithutheng Trust. I happened to be in the car when he drove there. After we arrived Molemo, the applicant and her right-hand man Ronnie Nyakale were drinking various solutions, lighting candles and placed a powdery formula in hot water and covered themselves with blankets and steamed".
Amanda du Pont also alleges Jub Jub used muti on her and in the house they shared together.
She continued: "My friend Lusanda Mgoduka found muti scattered around the house I shared with Molemo. In my car, Molemo used to hang a little teddy bear. Lusanda and I pulled it apart and found muthi in there too".
Amanda du Pont also lists several examples in her affidavit of having witnessed the use of muti by both Mama Jackie & Jub Jub including uhm muti inside "a little teddy bear" that used to hang inside Jub Jub's car. Other examples below: pic.twitter.com/yravrtyGZe

— Eusebius McKaiser (@Eusebius) December 26, 2021
The TV personality also claimed Molemo conducted various rituals in their home too, as discovered by the landlord of the house they rented.
"He said the remains of a candle and snuff tub were found as if a ritual was taking place. Molemo would tell me about these rituals that kept them strong as a family and meant no one would defeat them. Whatever his mother instructed him to do in this regard, he would obey".