AKA loses endorsements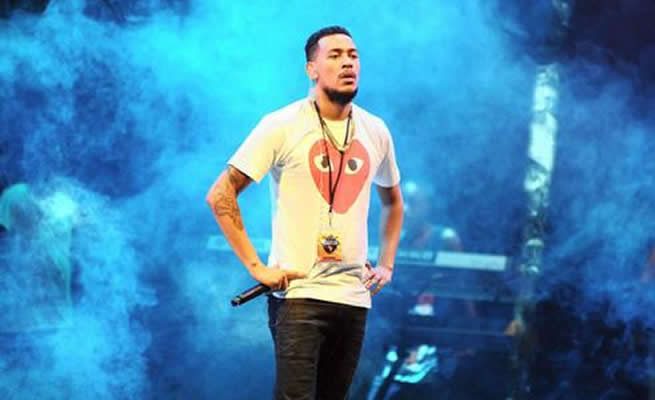 Major brands are revaluating their association with the prince of local hip-hop, following the release of images in which rapper AKA, whose real name is Kiernan Forbes, is seen breaking down a door to enter a room where his late fiancée, Anele Tembe, was allegedly hiding from him.
His biggest endorsement with New York-based Vodka company Cruz Vodka was paused this past week.
Cruz Vodka's statement framed all of this to seem temporary and that AKA had stepped back from the role of brand ambassador out of respect for the memory of Anele.
AKA also removed himself from the line-up at Joburg Day, where he was due to perform, on May 28.
T Effect, which manages the artist, put out a statement saying its intention is to have its client step back from this event and other public appearances.
The company said this was as a result of the narrative around AKA at the moment.
"The hip-hop megastar has elected to take a step back from the musical eventing space because he is currently in a space where he feels it is necessary to place a greater emphasis on looking after his physical and emotional wellbeing."Furthermore, out of respect for the current social conversation about him in the public domain, he has chosen to take the necessary time out for introspection and healing so that he can adequately address all the pertinent issues in due course."
Publicist and reputation manager Tlhogi Ngwato was not shy to share her opinion on the trajectory of AKA's career.
"The decision to step back from public life during this period is to be commended as it shows a degree of sensitivity towards the seriousness of the matter looming and a critical understanding of stakeholder and reputation management,"Ngwato said.
"This is a carefully made move by his camp to limit the damage to his brand and, by extension, the ones he's affiliated with."
She has worked with many brands, such as Global Citizen, Amnesty International, Unilever, Essence Festival and MultiChoice. Ngwato believes AKA's publicity team has been strategic and sensible.
It could be argued that the embattled rapper did not step away from his endorsements, but was perhaps nudged to the side for the time being.
"I believe his team and the organisers came to a mutual agreement. His team understands the science of optics and what it means to put actions behind words," Ngwato said.