Actress Zoliswa Madikizela (Zinzi Nsele) from Gomora jumps into music
Actress Zoliswa Madikizela (Zinzi Nsele) from Gomora jumps into music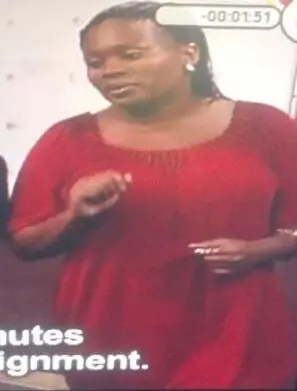 Gomora actress Zinzi Nsele is pursuing music. She currently plays Zoliswa Madikizela, a school teacher at Gomora High School and a bitter ex-wife to Bongani.
In the latest episode of Gomora, she led the school choir which left viewers impressed with her singing abilities.
Zinzi (40) from Bizana in the Eastern Cape told the publication that she has written some songs and she's hoping to release a single before the end of this year.
"I grew up in church, so singing has always been part of my life. I used to lead the church choir.
"But at that time, I didn't really take my talent seriously. For me, I was just doing it for fun and for expressing myself.
"When I went to high school, my passion for music grew stronger.
"Whenever I got the chance, I'd sing with my friends.
"My friends would encourage me to consider singing as a career.
"But I had already decided that I wanted to be an actress," she said.
She studied drama and performance at the Durban University of Technology.
"I enjoyed acting, but deep down in my heart there was still a desire to be a musician.
"Now that my dream of being an actress has been fulfilled, I want to pursue music.
"I have lots of songs waiting to be recorded. My plan is to release a single before the end of this year, followed by an EP," she said.
The only stumbling block between her and her singing career is a recording company.
"I mainly sing gospel music, but I am flexible to try other genres.
"I haven't been able to find a recording label yet.
"If I find one, I can even record tomorrow," said the excited actress.